"Bless Me Father, for I have sinned."
"Details, my son – DETAILS!"
(10-14) 06:13 PDT VATICAN CITY, (AP) —
A Vatican official suspended after being caught on hidden camera making advances to a young man said in an interview published Sunday that he is not gay and was only pretending to be gay as part of his work.
In an interview with La Repubblica newspaper, Monsignor Tommaso Stenico said he frequented online gay chat rooms and met with gay men as part of his work as a psychoanalyst. He said that he pretended to be gay in order to gather information about "those who damage the image of the Church with homosexual activity."
If that's your story, Father, you stick to it.
"Vatican teaching holds that homosexual activity is a sin."
— but fucking Altar Boys is a misdemeanor.
"It's all false; it was a trap. I was a victim of my own attempts to contribute to cleaning up the Church with my psychoanalyst work," La Repubblica quoted Stenico as saying.
You all remember how that Cole Porter song goes —
"Make a date with a great psychoanalist,
and lie down."
"Vatican spokesman the Rev. Federico Lombardi said Saturday that the monsignor had been suspended pending a Vatican investigation. Stenico is a top official in the Vatican's Congregation of the Clergy.
The Vatican after acted Vatican officials recognized Stenico's office in the background of a television program on gay priests that was broadcast on Oct. 1 on La7, a private Italian TV network. Stenico was secretly filmed making advances to a young man and asserting that gay sex was not sinful."
And the Pope doubtless agrees with you.
"In the Repubblica interview, Stenico said he had met with the young man and pretended to talk about homosexuality "to better understand this mysterious and faraway world which, by the fault of a few people – among them some priests – is doing so much harm to the Church."
He said he had never been gay and was heterosexual, but remained faithful to his vow of celibacy.
Italy's Sky TG24 said Stenico had written a letter to his superiors with a similar defense.
Calls to Stenico's home and Vatican office went unanswered Sunday."
Father Stenico regrets he's unable to lunch today?
Meanwhile in darkest Idaho. . .
"Sen. Larry Craig was named Saturday night to the Idaho Hall of Fame, marking the Republican lawmaker's first ceremonial appearance back in his home state since his arrest in an airport bathroom sex sting became public in August.
Craig, 62, seated near the front of the banquet room, received polite applause and a few encouraging hoots when he was introduced.
"I hope in a very sincere way that the attention that's been brought to me has not lessened the honor you receive," Craig told the other nominees and about 200 people who attended the dinner.
He was chosen for induction last spring, well before his arrest at the Minneapolis-St. Paul airport in June. Among the other inductees are Chris Petersen, coach of the Boise State football team, Gov. C.L. "Butch" Otter and Lt. Gov. Jim Risch, who is vying to replace Craig in 2008."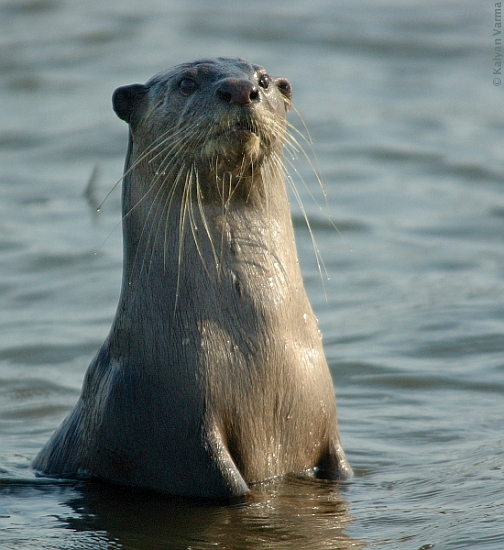 Before he was honored, Craig entered the Boise convention center through its front doors, accompanied by family members including his wife, Suzanne Craig, and mother, Dorothy Craig. They walked through a crowd of about a dozen photographers, TV cameras and reporters.
"I'm doing very well," Craig said, responding to a question. "I've got my whole family with me."
Before the event, Michael Ritz, an Idaho Hall of Fame board member, said he had been bombarded with calls from national media outlets wanting to know whether they could set up cameras at the $50-a-head function. And while even some Republican Party members suggested withdrawing or delaying Craig's nomination until another year, Ritz said the 12-member board opted to go ahead.
"We thought, 'It's kind of going back on your word,'" he said before the event. "Once a person has been sent a letter and voted into the Hall of Fame, it would be kind of like breaking a promise."
And they wouldn't break a promise — like Ol' Larry who promised to resign, then didn't.
"As the cameras outside testify, this banquet is a hot ticket," Leroy joked.
He then offered a quote that he attributed to actor Brad Pitt on the subject of fame: "Fame's a bitch, man."
Craig later quipped: "My fame of the last month, I would liken to the definition Brad Pitt gave it."
Meanwhile in darkest Iowa. . .
The chairman of the Republican Party in Brown County faces criminal charges for allegedly fondling a 16-year-old Ethan House runaway and providing the boy with beer and marijuana late last year.
Donald Fleischman, 37, of Allouez, was charged last month with two counts of child enticement, two counts of contributing to the delinquency of a child and a single charge of exposing himself to a child.
He was summoned to Brown County court for his initial appearance on Sept. 28. He is free having posted a signature bond as his promise to return to court.
Fleischman's lawyer, Jeff Jazgar, said he plans to confront the charges at the preliminary hearing set for Oct. 29. He declined to discuss specifics of the allegations.
"My client is innocent of the charges," Jazgar said Friday. "Our plan is to get some witnesses to testify and present enough information to dismiss the case.
Efforts to reach Fleischman were unsuccessful Friday.
Quel surprise.
Now who can Fleischman get to lie for him? Other boys he's fucked?
"Green Bay police went to Fleischman's Goodell Street home Nov. 19, 2006, looking for two runaways from Ethan House, a juvenile facility on nearby Emilie Street, according to the criminal complaint filed Sept. 7.
Fleischman opened the door and allowed officers inside where they found a 16-year-old boy hiding on the floor of a walk-in closet wearing only underwear and a T-shirt, the complaint said.
Officers found a black, purple and blue-swirled glass pipe in the living room, which tested positive for marijuana residue, the complaint said.
Police returned to Fleischman's home on Dec. 8, 2006, and found the boy there again. He had been a runaway from Ethan House for eight days."
Now what was going on with this kid between September 7 and December 8? It's not just Fleischmann, it's the police and the "Ethan House" authorities who have (in the immortal words of Ricky Ricardo) a lot of 'splainin' to do.
"The teen, now 17, told authorities Fleischman took him to a hotel in Appleton during that time and then to a cabin near Florence for several days before returning to Fleischman's Allouez home. The boy said Fleischman provided him with beer and marijuana, the complaint said.
The boy told police that when he would go to bed, Fleischman would fondle him and that on one occasion he awoke to find Fleischman at the foot of his bed masturbating."
How festive.
"Detectives obtained the boy's drug tests from the days around the time he spent with Fleischman, and three samples from late November and early December tested positive for marijuana.
Fleischman has resigned his post with the Brown County Republicans, said Kirsten Kukowski, communications director for the Republican Party of Wisconsin.
Efforts to confirm Fleischman's resignation with local leadership were unsuccessful Friday.
If convicted on both felonies and all three misdemeanors, Fleischman faces 52 years in prison."
Tell me, Donald — was it worth it?
And what's next? Surely there's more to come from the party of Family Values.
As Firedoglake's Marion in Savannah notes —
"I read somewhere (wish I could give proper credit) that just as "going postal" entered the vocabulary after the rash of "disgruntled postal employees" shooting up the post office that we should now consider "going Republican" for situations like this…"
But in the end Noel Coward said it best. Of course he was writing of Tyrone Power, but still. . . Fess up Republicans and Seminarians,
and Sing Out Louise!
"I met him at a party just a couple of years ago,
He was rather over-hearty and ridiculous
But as I'd seen him on the screen he cast a certain spell.
I'd basked in his attraction
For a couple of hours or so.
His manners were a fraction too meticulous,
If he was real or not, I couldn't tell,
But like a silly fool I fell
Mad about the boy,
I know it's stupid
To be mad about the boy.
I'm so ashamed of it
But must admit
The sleepless nights
I've had about the boy.
On the silver screen
He melts my foolish heart
In every single scene.
Although I'm quite aware
That here and there
Are traces of that cared about the boy.
Lord knows I'm not a fool girl,
I really shouldn't care.
Lord knows I'm not a schoolgirl
In the flurry of her first affair.
Will it ever cloy
This odd diversity of misery and joy
I'm feeling quite insane
And young again
And all because
I'm mad about the boy.
It seems a little silly
For a girl of my age and weight
To walk down Piccadilly in a haze of light.
It ought to take her a good deal more
To take a bad girl down.
I should've been exempt for my particular kind of fate
As taught me such contempt for every phase of love
And now I've been and spent my love torn crown
To weep about a painted clown.
Mad about the boy,
It's pretty funny
But I'm mad about the boy.
He has a gay appeal that makes me feel
There's maybe something sad about the boy.
Walking down the street
His eyes look out at me from people that I meet.
I can't believe it's true,
But when I'm blue, in some strange way
I'm glad about the boy.
I'm hardly sentimental,
Love
I'm mad about the boy
Mad about the boy
Mad about the boy!"