At this point I'm not sure what to do about this story:
"Eleven gay bars in Seattle were sent letters Tuesday threatening ricin attacks — in what some are describing as a hate crime.
The anonymous letters say, "I have in my possession approximately 67 grams of ricin with which I will indiscriminately target at least five of your clients. … I expect them to die painfully while in hospital."
A 12th letter was sent to the alternative weekly The Stranger, according to its Web site. That letter says the paper should be "prepared to announce the deaths of approximately 55 individuals."
The letter lists the bars as: The Elite, Neighbours, The Wildrose Bar, The Cuff, Purr, The Seattle Eagle, R Place, Re-bar, C.C.Attle's, Madison Pub and The Crescent. The letter implies the attacks will take place one Saturday this month.
In a statement, the Seattle Police Department said it takes the threat seriously. It has seized the letters and is processing them and is coordinating efforts with the FBI and other federal agencies.
The U.S. Centers for Disease Control and Prevention says ricin is a poison found naturally in castor beans that can be deadly if purified and then ingested or inhaled."
Naturally one's suspicions fall toward the usualm Fundies. However Dan Savage believes a gay man wrote the letter. It doesn't contain any of the standard-issue Fundie blather about the Big Invisible Bi-Polar Daddy Who Lives in the Sky, and it paraphrases a poem by Mark Doty. A fact that upsets the noted gay poet no end.
So what's going on here?
"Somebody who was seriously interested in killing a bunch of people at a gay bar wouldn't announce the method of the attack in advance."
Please note the use of the phrase "in hospital" rather than "in the hospital." To me that suggests that th poison-penman is British.
And happily Seattle gays aren't taking this lying down
Fear is a devastatingly effective motivator.
Yet looking at the conversation sparked by the chilling news that someone is threatening to poison and kill patrons of Seattle's gay bars — a conversation occurring largely on The Stranger's Web site — it appears many in Seattle refuse to be swayed.
Seattle syndicated columnist Dan Savage set the tone of cautious resistance. In a comment he posted on his own story on the alternative weekly's Web site on Tuesday, he urged readers not to turn on the bar owners.
"This isn't a time to be tossing attitude at them, or encouraging people to stay away," wrote Savage, a leader in the gay community both here and around the world. "I'm going to Purr and Madison Pub for drinks after work, and will hit 'em all on the Pub Crawl later this week."
Several Stranger readers followed suit, pledging to visit the bars despite the threats.

"I wasn't going to go out this weekend, but hell yeah," wrote one. "I'm joining that bar crawl and I'm going to show this 'person' that they cannot scare us."
Others took the opportunity to remind neighbors to watch their drinks, and be safe.
"My gut tells me this clown is trying to kill business at these bars, not actually kill the patrons," wrote another reader.
And I in turn am reminded of a fictional figure who enjoyed wrecking havoc from a discreet distance.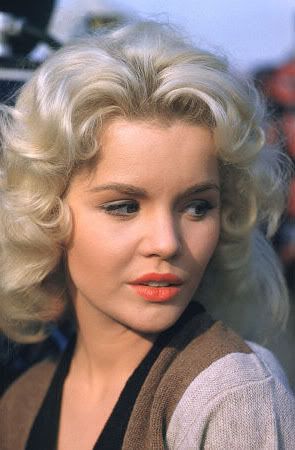 Of course she actually got involved at the last, taking another party with her. And yes, she "had her reasons."
But Tuesday Weld's poison was pretty. This isn't.
Meanwhile in even more distressing news –
"DAKAR, Senegal (AP) — Nine men, including a prominent activist, have been convicted of homosexual acts and sentenced to eight years in prison, a gay rights group said Thursday.
Diadji Diouf, who heads an organization that provides HIV prevention services to gay men in Senegal, and the others were arrested Dec. 19 in a raid on Diouf's apartment.
The men were sentenced Wednesday for unnatural acts and criminal conspiracy, said Joel Nana, Africa research and policy coordinator with the International Gay and Lesbian Human Rights Commission in Cape Town, South Africa.
"This is the first case that we've heard of in Senegal where people actually got sentenced," Nana said. He called the sentences long and harsh.
Diouf's organization, AIDES Senegal, provides condoms and HIV treatment out of his home.
The arrests came just weeks after Senegal hosted an international AIDS conference that included gay, lesbian, bisexual and transgender participants.
"It is a strong message of hatred, a strong message of division when we know it is critical at this point to address HIV in these communities," Nana said.
Senegal, a primarily Muslim nation in West Africa, is one of 38 countries on the continent that criminalize homosexual acts, Nana said. South Africa prompted continentwide controversy in 2006 when it became the first African country to legalize gay marriage."
Will the President-Elect have Word One to say about this?