One of the most beautiful actors who ever lived is gone.
"Farley Granger, who found quick stardom in films like Alfred Hitchcock's "Strangers on a Train" in the 1940s and '50s but who then turned aside from Hollywood to pursue stage and television roles, died on Sunday at his home in Manhattan. He was 85.
A spokeswoman for the New York City medical examiner's office said he died of natural causes, The Associated Press reported.
Mr. Granger's youthful good looks gave him matinee-idol potential, and he was linked romantically to some of the biggest names of the day, of both sexes. "
Hubba-Hubba!
His memoir "Include Me Out" has a generous sampling of the details.
Here's a sequence from The Story of Three Loves that underscores his beauty.
And here's one from The Girl in The Red Velvet Swing that speaks to his incomparable "dark side."
"But his passion for stage acting and his discontent with the studio system kept him from reaching the Hollywood superstardom of some of his contemporaries. Though he had scores of television and film credits and made a half-dozen Broadway appearances, his best-known performances were two of his earliest: as a preppie thrill-killer in Hitchcock's "Rope" in 1948, and as a tennis player wrongly suspected of murder in "Strangers on a Train" in 1951."
Here's an excellent documentary on the making of Rope.
As is obvious he was less important there as an actor than as a piece of moveable furniture. But he had tons of fun with Hitch on their next film.
"Mr. Granger was born on July 1, 1925, in San Jose, Calif. His father, also named Farley, owned a car dealership, but the stock market crash killed that business, and, hoping to find work, the senior Mr. Granger took the family to Los Angeles. It was an auspicious move for young Farley, an only child: in 1943 a casting director for Samuel Goldwyn saw him in a play called "The Wookie" at a showcase theater and had him come in for a reading, where the onlookers included Goldwyn and Lillian Hellman."
Out of that meeting came his casting in The North Star .
But he was far more impressive here —
"The war was on, and men were in short supply," Mr. Granger recalled in an interview for this obituary in 2007. Not yet 18, he was cast in the film version of Hellman's "The North Star," playing a resident of a Ukrainian village that is invaded by the Nazis. Then, in 1944, came "The Purple Heart," about a downed bomber crew, followed by real-life military service in the Navy.
Mr. Granger had made enough of an impression in his first films that, when he finished his Navy stint, Hitchcock borrowed him from Goldwyn for "Rope" and then "Strangers." Hitchcock, in turn, made an impression on the young actor: "He could make the phone book sound intriguing," Mr. Granger said in his 2007 autobiography, "Include Me Out: My Life From Goldwyn to Broadway," written with Robert Calhoun. "
More famously there was his affair with Arthur Laurents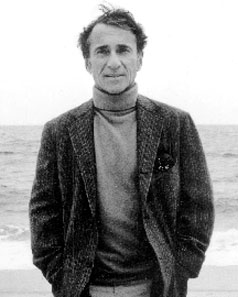 which Laurents' discusses at great length in his memoir "Original Story By"
What Farley meant to Arthur can best be seen in this film a clef
"With his film experience, Mr. Granger was fortunate in that he could supplement his slow-starting stage career with work in the emerging medium of live television. He worked steadily in the 1950s and early '60s in the "Kraft Television Theater" series, "Playhouse 90" and other television-from-theater programs that dotted the broadcast landscape then. A favorite among his early television roles, he said, was Morris Townsend in "The Heiress" in 1961, also opposite Ms. Harris.
In the midst of switching his focus from movies to theater and television, Mr. Granger also made the film he would later say he was most proud of: "Senso" (1954), by the Italian director Luchino Visconti, in which Mr. Granger played an Austrian military officer."
An Absolute Masterpiece!
"Working with Visconti was a unique thing," he recalled, "and that was a difficult role." Later, in the 1970s, Mr. Granger would return to Italy to make films of a much lesser caliber, marketed under names like "Leather and Whips" and "The Red-Headed Corpse."
Mr. Granger's love life was often as adventurous as his career choices. He had a longstanding hot-and-cold relationship with the actress Shelley Winters — "the love of my life and the bane of my existence," he called her in his book — which began in his Goldwyn years and included talk of marriage."
Just talk.
"Another serious love interest was the actress Janice Rule, with whom he had worked Off-Broadway in the 1950s."
And she famously left show business to become a shrink shortly after appearing in —
"His longtime partner was Robert Calhoun, whom he met while doing a National Repertory Theater tour of which Mr. Calhoun was production manager. Asked about his preferences in the 2007 Times interview, Mr. Granger said, "I've lived the greater part of my life with a man, so obviously that's the most satisfying to me."
He leaves no immediate survivors.
Mr. Granger won an Obie Award in 1986 for his performance as Eldon in the Circle Repertory Company's production of "Talley & Son," by Lanford Wilson, who died on Thursday. His other notable New York productions included "The Crucible" (as John Proctor) on Broadway in 1964 and "The King and I" (as the king) at City Center in 1960. "Farley Granger comes with a fresh point of view — as well as a full head of hair," Brooks Atkinson wrote of the City Center performance in The New York Times.
For Mr. Granger, the live audience was what made theater superior to filmmaking. "I love getting laughs," he said in an interview in 1982, in the midst of a substantial run as a replacement Sidney Bruhl in "Deathtrap" on Broadway. "Next to sex, laughs are the best things in the world."
Adieu Farley
Sing us out Babs