Surely the facts are of no concern whatsoever to the subject at hand
"Andrew J. Breitbart (pronounced /ˈbraɪtbɑrt/; born February 1, 1969) is an American publisher, commentator for the Washington Times, author, an occasional guest commentator on various news programs who has served as an editor for the Drudge Report website. He was a researcher for Arianna Huffington, and helped launch her website, The Huffington Post.
He currently runs his own news aggregation site, Breitbart.com, and five other websites: Breitbart.tv, Big Hollywood, Big Government, Big Journalism, and Big Peace."
Coming Soon: Big Penis
"Breitbart is the adopted son of Gerald and Arlene Breitbart, a restaurant owner and banker respectively, and grew up in a Jewish family with secular liberal views, in upscale Brentwood, Los Angeles. He explains that his birth certificate indicates his biological father was a folk singer, and that he is ethnically Irish by birth."
Is this his Birth Daddy?
I trust we all remember the role Mr. Van Ronk inadvertently played at Stonewall.
"His adopted sister is Hispanic. He changed his political views after experiencing an "epiphany" during the Clarence Thomas hearings, and now describes himself as "a Reagan conservative" with libertarian sympathies."
Ah yes, a Saul at Damascus moment. He was undoubtedly drinking a Coke at the time.
"Breitbart earned a B.A. in American studies from Tulane University in 1991, graduating with a "C" average and with "no sense of [his] future whatsoever".His early jobs included a stint at cable channel E! Entertainment Television, working for the company's online magazine, and some time in film production.

In 1995 Breitbart saw the Drudge Report and was so impressed that he emailed Matt Drudge. Breitbart said, "I thought what he was doing was by far the coolest thing on the Internet. And I still do." Breitbart described himself as "Matt Drudge's bitch"
Considering Drudge's bizarre sexual habits a rather daring admission on Breitbart's part.
"and selected and posted links to other news wire sources. Later Matt Drudge introduced him to Arianna Huffington (when she was still a Republican)and Breitbart subsequently assisted her (after she became a progressive) in creating her website.
Breitbart guest-hosted the Savage Nation talk radio program on several occasions. He also regularly fills in for Dennis Miller as host of Miller's nationally-syndicated radio show. Breitbart's work has been published in the Wall Street Journal, National Review Online and the Weekly Standard Online, among others. He writes a weekly column for The Washington Times, which also appears at Real Clear Politics. Breitbart also co-wrote the book Hollywood, Interrupted: Insanity Chic in Babylon with Mark Ebner, a book that is highly critical of U.S. celebrity culture."
which of course he longs to be a part.
"On January 19, 2011, the conservative gay rights group GOProud announced Breitbart had joined its Advisory Council."
Which considering his professional partnership with Drudge is no surprise.
"Breitbart recently authored Righteous Indignation: Excuse Me While I Save the World, which discusses his own political evolution and the part he took in the rise of new media, most notably at the Drudge Report and at The Huffington Post.
Breitbart has said that his next launch will be called "Big Education," and will take on the "academic establishment"
"Breitbart has appeared as a commentator on Real Time with Bill Maher and Dennis Miller. In 2004 he was a guest commentator on Fox News Channel's morning show and frequently appears as a guest panelist on Fox News's late night program, Red Eye w/ Greg Gutfeld. Breitbart also appeared as a commentator in the 2004 documentary Michael Moore Hates America.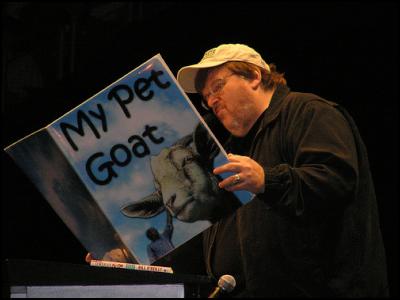 "On October 22, 2009, Breitbart appeared on the C-SPAN program Washington Journal. He gave his opinions on the mainstream media, Hollywood, the Obama Administration and his personal political views, having heated debates with several callers.
In the hours immediately following Senator Ted Kennedy's death, Breitbart called Kennedy a "villain," a "duplicitous bastard," a "prick" and "a special pile of human excrement."
How vivid.
"In February 2010 Breitbart received the Reed Irvine Accuracy in Media Award during the Conservative Political Action Conference in Washington, D.C. During his acceptance speech, he responded directly to accusations by New York Times reporter Kate Zernike that Jason Mattera, a young conservative activist, had been using "racial tones" in his allusions to President Barack Obama, and had spoken in a "Chris Rock voice." From the podium, Breitbart called Zernike "a despicable human being" for having made such allegations about Mattera's New York accent."
How rude.
"Breitbart often appears as a speaker at Tea Party movement events across the U.S. For example, Breitbart was a keynote speaker at the first National Tea Party Convention at Gaylord Opryland Hotel in Nashville on February 6, 2010. Breitbart later involved himself in a controversy over homophobic and alleged racial slurs being used at a March 20, 2010 rally at the United States Capitol in Washington, D.C. by asserting that slurs were never used, and that "It was a set-up" by Nancy Pelosi and the Democratic Party. Breitbart offered to donate $100,000 to the United Negro College Fund "for any audio/video footage of the N-word being hurled", claiming that they made it up. Breitbart insisted Congressman John Lewis and the several other witnesses were forced to lie, concluding that "Nancy Pelosi did a great disservice to a great civil rights icon by thrusting him out there to perform this mischievous task. His reputation is now on the line as a result of her desperation to take down the Tea Party movement."
Yeah she's quaking in her boots, cause you're JUST SO IMPRESSIVE!
"Breitbart has launched a number of websites, including Breitbart.com,BigHollywood.com, BigGovernment.com, BigJournalism.com, and BigPeace.com.
Breitbart launched his first website as a news site; it is sometimes linked to by the Drudge Report and other websites. It features wire stories from the Associated Press, Reuters, Agence France-Presse, Fox News, PR Newswire, and U.S. Newswire, as well as direct links to a number of major international newspapers. Its Blog & "Network" links tend to run to the right within the U.S. political spectrum (e.g., National Review and Townhall.com). The site also features a search engine powered by Lingospot and a finance channel powered by FinancialContent. In 2007, Breitbart launched a video blog, Breitbart.tv.
In 2008 Breitbart launched the website "Big Hollywood," a "group blog" driven by some who work within Los Angeles, featuring contributions from a variety of writers, including politically conservative entertainment-industry professionals. The site, an outgrowth of the column "Big Hollywood" that Breitbart wrote for the Washington Times, addresses issues facing conservatives who work in Hollywood.In 2009, the site used audio from a secretly recorded conference call to accuse the National Endowment of the Arts of encouraging artists to create work in support of Barack Obama's domestic policy agenda.
Breitbart launched BigGovernment.com on September 10, 2009. He hired Mike Flynn, a former government affairs specialist at Reason Foundation, as Editor-in-Chief of Big Government.The site premiered with hidden camera video footage taken by Hannah Giles and James O'Keefe at Association of Community Organizations for Reform Now offices in various cities, attracting nationwide attention resulting in the ACORN 2009 undercover videos controversy."
Aren't they cute?
"In January 2010, Breitbart launched Big Journalism. He told Mediaite:"Our goal at Big Journalism is to hold the mainstream media's feet to the fire. There are a lot of stories that they simply don't cover, either because it doesn't fit their world view, or because they're literally innocent of any knowledge that the story even exists, or because they are a dying organization, short-staffed, and thus can't cover stuff like they did before." Big Journalism was edited by Michael A. Walsh, a former journalism professor and Time magazine music critic.It is now currently edited by Dana Loesch. The site has a fictional contributor named "Retracto, the Correction Alpaca" who posts items requesting corrections from the traditional media.
BigPeace.com debuted July 4, 2010. The site covers topics such as international issues and foreign policy, the ongoing wars in Iraq and Afghanistan, terrorism, Islamic extremism, espionage, border security, and energy issues>"
Like that "Global Warming" hoax.
"On July 19, 2010, Breitbart posted two short videos showing excerpts of a speech by Shirley Sherrod at an NAACP fundraising dinner in March 2010. The videos ensuing controversy resulted in Sherrod being fired from the United States Department of Agriculture on July 19. After Breitbart was criticized for taking Sherrod's words out of context, he posted the complete 40-minute video of the speech. The NAACP stated that the video excerpts aired by Breitbart were deliberately deceptive and said that he had "snookered" the group.Secretary of Agriculture Tom Vilsack later apologized to Sherrod and offered her a new job. In 2011, Sherrod brought suit against Breitbart for defamation. "
"Breitbart was also involved in the 2009 ACORN video controversy. Hannah Giles posed as a prostitute seeking assistance while James O'Keefe portrayed her boyfriend, and clandestinely videotaped meetings with ACORN staff. Subsequent criminal investigations by the Brooklyn District Attorney's office and the California Attorney General found the videos were heavily edited in an attempt to make ACORN's responses "appear more sinister", and contributed to the group's demise.Breitbart then provided a forum for O'Keefe on his BigGovernment.com website and defended his actions on Sean Hannity's Fox News Channel program"
"Breitbart has also been embroiled in a controversy within the conservative movement related to the participation of gay group GOProud in the Conservative Political Action Conference (CPAC), an annual conference held in Washington, D.C. by the American Conservative Union. In 2011 he was the primary host of a party that served to "welcome" the "homocons" to the convention (though it was the second year they had been participants). This flew in the face of a boycott staged by a few social conservative groups that were offended by the inclusion of GOProud within the conservative fold. Writer, producer, and publisher Roger L. Simon referred to the group as a "game-changer" for the Republican party, and asserted that it represented a turning point in the appeal that the conservative movement might hold for young people. Breitbart is now on the Advisory Board of GOProud"
A group that prides instelf on slavish felay to the Republican party and overt hostility to the gay rights movemnt, including opposition to ENDA, support of DOMA and utter antipathy to same-sex marriage.
IOW, their Totemic Elder is
"Breitbart is married to Susannah (Susie) Bean, the daughter of actor Orson Bean, and has four children"
The late, great Dorothy Dean
Used to keep a monthly tally of what it cost to contract a hit. No idea of what the market price is these days. But hey — pass the onion rings.