Too bad Cher doesn't write for Pravda , as it's getting a tad nervous about the "Tea Party's" ideal couple.
"In an interview last year with a Christian-radio talk show, Marcus Bachmann, a therapist who runs a faith-infused counseling center here, compared homosexuals to "barbarians" who "need to be educated, need to be disciplined."
Dr. Bachmann's strong anti-gay views would hardly be noteworthy outside of the suburban towns marked with water towers in the St. Croix Valley, except that his wife, Rep. Michele Bachmann, is suddenly the hottest commodity in the Republican presidential field. She has staffed up with professional consultants, but her husband of 32 years plays a central role. Dr. Bachmann, who recently called himself his wife's "strategist," has acted as her media planner, traveling assistant and even personal shopper. They share a bond born of a mutual religious awakening in high school and college, a deep faith in an especially conservative form of Lutheranism, and a common abhorrence of homosexuality.
"Their career in politics has always been about pursuing a social conservative agenda," Larry Jacobs, a political scientist and longtime Bachmann watcher at the University of Minnesota, said of the couple. He said that Michele Bachmann's initial race for the state Senate, in which she ousted a more moderate Republican, was "broadly over gay rights."
"My husband and I," Bachmann told The Washington Post in March, "are a really good team."
You mean like ? —
"These days, as Michele Bachmann burns up the campaign trail, attracting big crowds, oodles of media attention and skyrocketing poll numbers, her husband is a constant presence at her side. He is visibly engaged in the campaign, riding the bus and mingling with reporters as team Bachmann hammers its conservative, small-government message. But with a new same-sex marriage law in New York suddenly making homosexuality a topic for national discussion again, the Bachmanns have been surprisingly quiet on what has been a signature issue throughout their careers. "I am running for the presidency of the United States," Michele Bachmann said repeatedly last month to questions about whether she thinks homosexuality is a choice. "I am not running to be anyone's judge."
This is something of a change>"
Not at all. As usual she's lying.
"Michele Bachmann has called gay marriage "probably the biggest issue that will impact our state and our nation in the last, at least, 30 years." In 2005, she ran screaming from a bathroom at a constituent forum, claiming that a lesbian had attempted to keep her there against her will. (The woman said she was merely questioning Bachmann about her position on gay marriage.) As a state senator, she was seen crouching behind hedges to observe a gay rights rally. (She has explained that she was checking the turnout.) Dr. Bachmann's views on homosexuality have likewise earned him the ire of gay activists and liberal critics"
Crouching Michelle
Hidden Marcus
"He is a major focal point of the Dump Bachmann blog, created by the former head of a local gay Republican group that has become the go-to archive for all things negative about the congresswoman. In 2006, City Pages, a Minneapolis alternative weekly, reported on a 2005 presentation that Dr. Bachmann delivered at the Grace Church in Eden Prairie titled "The Truth About the Homosexual Agenda," during which he introduced three people as "former homosexuals" as proof that sexual orientation is a choice. That same article also reported that Bachmann & Associates, the Christian counseling center he runs, practiced "reparative therapy," a method of converting homosexuals to heterosexuality often called "praying away the gay."
Dr. Bachmann has called the report "false," though, as he explained to City Pages: "If someone is interested in talking to us about their homosexuality, we are open to talking about that. But if someone comes in a homosexual and they want to stay homosexual, I don't have a problem with that."
Dr. Bachmann and his wife declined to comment for this article."
"The Bachmann campaign declined to specifically address whether the couple's clinic, set back amid serene ponds in an office park gauzy with floating dandelion seeds, engages in the practice of reparative therapy"
"But supporters of former governor Tim Pawlenty — Bachmann's Minnesota rival whom she has suddenly eclipsed — welcome the scrutiny.
"If you are going to run, you have to expect that that's going to happen," said Rep. John Kline (R-Minn.). "I'm sure she and Marcus will have talked about that."
Here's Marcus running — and talking.
"On June 18, Michele Bachmann addressed the Right Online convention of conservative bloggers in a Minneapolis hotel ballroom to ecstatic applause. From a red, white and blue stage, the tea party favorite referred to Bachmann & Associates as a core economic qualification for the presidency.
"I'm a job creator," she said. "My husband and I started a company from scratch and we — like — profit!"
As she descended from the stage, a gay protester threw a handful of glitter on her."
"Dr. Bachmann's influence on his wife is an article of faith within the family.
"He is her godly husband," said Peter Bachmann, Dr. Bachmann's oldest brother, who lives on the family dairy farm across the eastern border in Wisconsin. "The husband is to be the head of the wife, according to God." It is a philosophy that Michele Bachmann echoed to congregants of the the Living Word Christian Center in 2006, when she stated that she pursued her degree in tax law only because her husband had told her to. "The Lord says: Be submissive, wives. You are to be submissive to your husbands," she said.
And it is clear that when it comes to their social conservatism, the Bachmanns are in full agreement.
"Philosophically, they are 100 percent aligned," said Ron Carey, Bachmann's former chief of staff, and now a Pawlenty supporter, who admired Dr. Bachmann as a "soft-mannered, gentle, great guy."
"Both Bachmanns have warned that a greater acceptance of homosexuality could have grave social consequences. In spearheading a proposed ban on gay marriage in 2004, Michele Bachmann remarked that "a member of our family" was gay and called it "a very sad life. It's part of Satan." (Michele Bachmann's stepsister, Helen LaFave, is gay and in 2006 publicly opposed the ban.) "
Here's the woman she "forgot" to mention–
— an out lesbian.
"Scott Dibble, a gay Democratic state senator in Minnesota and former adversary of Michele Bachmann, said that she once prayed over his empty desk — "Praying for me, I assume" — and that she made the argument to him that the furthering of gay rights could result in children being "lured into trying homosexuality out" and that "the reason for high divorce rates in Scandinavian countries was that they offered equality" to gays, he said in an interview.
In Dr. Bachmann's interview with Point of View talk radio in 2010, he said that parents and authority figures have a responsibility not to allow homosexual feelings "to move into action steps" and warned that the rate of homosexuality in public schools would increase if it became tolerated with "full, wide-open doors." Both Bachmanns have been supportive of Janet Boynes, the author of "Called Out: A Former Lesbian's Discovery of Freedom." "Janet's life," Michele Bachmann once wrote, "is a powerful testimony of the changes that Christ can bring through His healing power from the bondage of sin." (Boynes declined to comment about the couple or Bachmann & Associates, and she referred all questions to Bachmann's congressional office.) "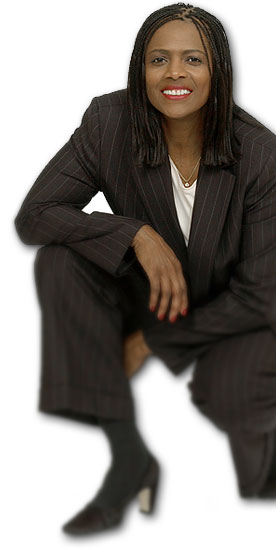 See? That's what an "Ex-Lesbian" looks like.
Pam Spaulding has the skinny on Janet.
"The Bachmanns' strong belief that homosexuality is a correctable sin within the realm of possible redemption is consistent with the teachings of the Salem Lutheran Church in Stillwater, the birthplace of Minnesota on the banks of the St. Croix River. A modest brick building with a wide isosceles roof and stained-glass windows in the chapel, Salem served as the place of worship for the Bachmanns until their recent move. The church belongs to the highly conservative Wisconsin Evangelical Lutheran Synod, which, in explaining its views on homosexuality, points to the passage in Corinthians where the apostle Paul says to former sinners, "That is what some of you were."
"The past tense is significant," the Synod's official Web site observes."
Indeed it is, as in "Man was I drunk last night!"
"The "Meet Dr. Bachmann" tab on the Bachmann & Associates Web site features a family photograph of Dr. Bachmann in a white sweater vest with his wife seated on his lap. The family's five children pose alongside them, while, in the accompanying text, there is a reference to the more than 20 young women who have passed through the Bachmann household as foster children."
"Passed through"? Like a Tollbooth?
Here's where you can find that fetching white sweater-vest.
"Dr. Bachmann's qualifications as a therapist played a role in their taking on such a large responsibility. At what is now known as Regent University, which Pat Robertson founded, Marcus Bachmann wrote a dissertation "with a biblical perspective" on the positive and negative aspects of day care for infants. At the Ohio-based Union Graduate Institute, from which he received his PhD in 1995, he added another thesis on the impact of day care on older children."
Yes we know how it is when boys reach puberty, Marcus.
"Inside Bachmann & Associates, a receptionist stacks books titled "Fighting for Your Marriage" near framed Bible verses and cards listing payment options. The center has received more than $100,000 in Medicaid payments over the years. On the registry of national Medicare and Medicaid providers, Dr. Bachmann is listed as a psychologist but without a license number. There are more than a dozen counselors working at the clinic's two locations whose certifications are included in the registry. Dr. Bachmann is not currently licensed by Minnesota's mental health or family therapy boards. Minnesota law allows unlicensed mental health professionals to practice."
Welcome to Planet Minnesota folks!
"A devout Lutheran, Marcus Bachmann grew up on a dairy farm in Buffalo County, Wis., with his parents, who had emigrated from Switzerland, and his two older brothers. He became a born-again Christian in high school.
"The Lord made him more bold," Peter Bachmann said. "And the abilities God gave him began to blossom and spring forth. He's a leader. He has boldness, authority."
Marcus Bachmann enrolled at Winona State University in neighboring Minnesota, where he majored in social work and met his future wife as they both volunteered supervising children at a school playground. They actively supported the presidential campaign of Democrat Jimmy Carter, himself a born-again Christian, and attended his inauguration together in Washington. Back on campus, they attended a screening of "How Should We Then Live?," a movie with a strong antiabortion message that the couple has described as a watershed moment in their political evolution. (Last month, Michele Bachmann also said that a miscarriage solidified her opposition to abortion.) As their politics became more conservative, their relationship progressed.
In September 1978, the couple married at the Bachmann family farm in Wisconsin.
In an interview with Minnesota Monthly in 2010, Dr. Bachmann offered a professional assessment of the support he provided to his wife, whose parents divorced in her youth. "What she was looking for in a husband was clearly stability, a person of character," he said. "She saw that stability in me, and really that was an attraction."
Oh we know what she saw in you.
"In her 2006 speech, to the Living Word Christian Center, Michele Bachmann instead cited a more divine inspiration for their marriage.
"And the Lord then led me to this man," she said, pausing to identify Marcus in the crowd. "That my calling was to marry this man. And I tell you that, because, I hate to disappoint you, darling, but it wasn't a big romantic surge that led us to each other. It was His word.
"At the same time," she added, "the Lord was speaking to my husband, and He showed my husband — he was repairing a fence on the farm where he worked — and the Lord showed him in a vision that he was supposed to marry me. And my husband said: 'I don't want to get married. I want to wait till I'm 27. I want to see the world. I want to have a great time in life. I don't want to marry this girl.' "
After about three decades of marriage, Bachmann joked to the crowd, "we might have a chance. This thing might actually work out."
Chip and Joanna will sing us out