While I have no doubt rational people have had their fill of Herman Cain (see photo above) The World's Worst Newspaper thinks otherwise and has therefore entrusted Sheryl Gay Solberg with the weighty task of a Sunday Profile.
"WASHINGTON — Herman Cain, the Republican presidential candidate with the sharp wit and easy-to-remember tax plan, is a cancer survivor, radio host and former chief executive of Godfather's Pizza. On the campaign trail, he talks up his business experience, casting himself as a "problem solver" and Washington outsider.
But the role that helped propel Mr. Cain into politics was that of an ultimate Washington insider: industry lobbyist."
Well
are a lot more than mere "lobbyists." They're closer to this crew –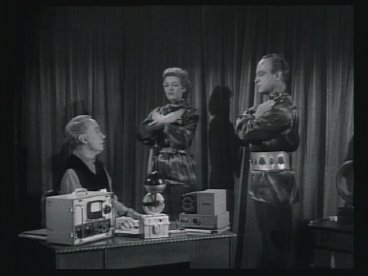 "From 1996, when he left the pizza company, until 1999, Mr. Cain ran the National Restaurant Association, a once-sleepy trade group that he transformed into a lobbying powerhouse. He allied himself closely with cigarette makers fighting restaurant smoking bans, spoke out against lowering blood-alcohol limits as a way to prevent drunken driving, fought an increase in the minimum wage and opposed a patients' bill of rights — all in keeping with the interests of the industry he represented."
IOW Herman's no fan of these ads
"It was a role that gave him an intimate view of the way Washington works, putting him in close proximity to Republican leaders at the time, including Newt Gingrich, now one of his presidential rivals, and John A. Boehner, now speaker of the House. And it helped Mr. Cain lay the groundwork for the next chapter in his life, his entry into electoral politics, beginning with a short-lived bid for the White House in 2000.
Those who knew him then could see his ambitions developing. Rob Meyne, an official at the R. J. Reynolds Tobacco Company, which contributed handsomely to the restaurant group, wrote in a 1999 e-mail to his colleagues that Mr. Cain's presidential plans were "not totally unexpected." In the message, part of an online archive of tobacco industry documents, a wry and somewhat skeptical Mr. Meyne assessed Mr. Cain's chances.
"Nice to have goals, huh?" Mr. Meyne wrote, speculating that perhaps Mr. Cain wanted to be vice president or had a cabinet post in mind. "In any event," he went on, "Cain brings some positives. He is a genuine 'antigovernment mandate' conservative who happens to be an African-American. He is a wonderful speaker and would be an effective and charismatic candidate. He is also good on our issues."
"Mr. Cain, 65, declined to be interviewed for this article"
No surprise there as he's doubtless chary of being asked about this dude —
whose ire he inspired as a result of —
"Dear Herman,
If being gay is a choice, show us the proof. Choose it. Choose to be gay yourself. Show America how that's done, Herman, show us how a man can choose to be gay. Suck my dick, Herman. Name the time and the place and I'll bring my dick and a camera crew and you can suck me off and win the argument.
Very sincerely yours,
Dan Savage"
(Back to Sheryl Gay)
"He does not hide his experience at the restaurant group — it is mentioned on his Web site — but on the campaign trail he emphasizes his earlier stint running Godfather's, although he has not run a major corporation for more than a decade. "
That's a lot of stale pizza
"In many ways, his advocacy of a special interest fits with his free-market, anti-Washington themes. Colleagues from the restaurant association remember him as an energetic leader and a fierce foe of any initiative that he saw as a government intrusion into the private sector. "
And we don't want that — as Herman's lawyer Nathan explains.
"He was at first reluctant to give up his perch as a corporate executive to run a trade group. But Thomas A. Kershaw, a Boston restaurateur and owner of Cheers, the bar that inspired the television show, said the chance to work in the nation's capital seemed to hold allure."
True story. When Shelley Long got shitcanned they thought of replacing her with Herman.
Can't see how he would have been any worse than —
"I think what was enticing to him was coming to Washington and getting into the middle of the whole political arena," Mr. Kershaw said. "I think he had his eye on politics."
Mr. Cain burst into the spotlight in 1994, two years before he joined the trade group full time, while still running Godfather's. As the association's unpaid chairman, he sparred with President Bill Clinton during a nationally televised town-hall-style meeting on health care. Mr. Cain insisted that the Clinton plan would cost jobs, asking, "If I'm forced to do this, what will I tell those people whose jobs I'm forced to eliminate?"
Their polite, if pointed, back and forth — Mr. Clinton pushed back with calculations that Mr. Cain declared "incorrect" — made the pizza executive a minor celebrity and sent the White House scrambling to respond.
"That was a very seminal moment for Herman," said Stephen J. Caldeira, who later ran the association's communications operation under Mr. Cain. "I think that was when he got the political bug."
"He caught the eye of Jack Kemp, a leading Republican in Washington who shared his free market views, in 1996, when Bob Dole sought the White House with Mr. Kemp as his running mate, Mr. Cain advised them. That same year, after a headhunting firm identified Mr. Cain as a possible successor to the restaurant association's departing chief executive, he signed on."
Clearly Herman is no Jack Kemp.
Stylistically he models himself after
though he totally lacks Stymie's keen intellectual acumen.
"When Mr. Cain took the helm of the restaurant association, anti-drunken-driving groups were waging a campaign to lower the legal blood-alcohol limit from 0.10 percent to 0.08 percent — a change that restaurant owners feared would hurt liquor sales. In an opinion article in his local newspaper, The Omaha World-Herald, Mr. Cain called instead for stiffer penalties for drunken driving — an argument that drew a pointed rebuke from Diane Riibe, a board member of Mothers Against Drunk Driving.
"Mr. Cain and those he represents are in the business of selling alcohol," Ms. Riibe wrote, "not saving lives."
"Anti-tobacco groups were also upset with positions he advocated. Because the cigarette makers had a less than stellar image, they often built lobbying partnerships with other industries.
Under Mr. Cain's leadership, the restaurant association opposed higher taxes on cigarettes and the use of federal money to prosecute cigarette makers for fraud — positions that Matt Myers, president of the Campaign for Tobacco-Free Kids said had little to do with the restaurant business.
And Mr. Cain argued vociferously that the decision about whether to go smoke-free was the province of individual restaurant owners, not the government. "The restaurant industry literally became the alter ego of the tobacco industry during that period of time," Mr. Myers said in an interview.
The restaurant association relied heavily on R. J. Reynolds for financial support, records show. Mr. Meyne, the Reynolds senior director of public affairs, served on the restaurant group's board, and Mr. Cain served on the board of Nabisco, which had earlier merged with Reynolds.
In a 1999 memorandum, Mr. Meyne wrote that in previous years his company had given the trade group "as much as nearly $100,000 in cash and much more in in-kind support," adding, "They have done virtually everything we've ever asked, and even appointed us to their board."
"Mr. Cain did not entirely become a creature of Washington during his time here. He kept his home in Omaha, where the pizza company was headquartered, and took an apartment in the Northern Virginia suburbs. Weekdays, when he was not traveling, he worked out of the association's Washington headquarters. Weekends, he flew home to his wife in Omaha.
The trade group did not have an especially high profile in Washington when Mr. Cain took over. Each year, Fortune magazine published its "Power 25" list of the most influential interest groups in the capital. The restaurant group had never made the list. But by the time Mr. Cain left, he said in his book, the group was ranked 15th.
He bolstered his media relations department, hired more lobbyists and demonstrated a knack for simple titles and catchy names — foreshadowing, perhaps, the "9-9-9" tax plan that is a central feature of his presidential campaign. He branded his media strategy "Mo, Me, Mo," for motivation, message, momentum.
He built a nationwide grass-roots program aimed at getting local restaurant owners to come lobby in Washington, on the theory that every lawmaker's district has restaurants. He called it "BITE Back," for "Better Impact the Elected." He strengthened state affiliates, creating a new political action committee — the Save American Free Enterprise Fund, or SAFE — to help state chapters beat back initiatives they regarded as antibusiness. "
"While Mr. Cain was not a constant presence on Capitol Hill — his lobbyists did the industry's day-to-day bidding — he did take pains to cultivate relations with Republican leaders. Those friendships seem to have lasted; Mr. Gingrich told CNN last week that Mr. Cain had a good shot at becoming the Republican nominee, while Mr. Cain said last month that he had "the greatest admiration" for Mr. Gingrich and even named him as a possible running mate.
"We were not on the radar before him," said Joseph K. Fassler, a former board chairman of the restaurant association. "I remember one day I was walking in Washington with him, and Colin Powell was driving by. He stopped the car, got out and gave Herman a hug. I remember how impressed I was, seeing that."
And the joke's not over
"Mr. Cain left the trade group in November 1999. When his own presidential aspirations for 2000 faltered, he became co-chairman of Steve Forbes's unsuccessful campaign. That year, he moved back to his native Georgia to concentrate on his motivational speaking business and writing books. He dabbled in politics again, seeking the Republican nomination for the Senate in 2004 — and losing badly in the primary to Johnny Isakson, who went on to win the general election.
Mr. Meyne, who now works for the gambling industry and declined to be interviewed for this article, predicted as much. His 1999 e-mail assessing Mr. Cain's prospects outlined his political weaknesses ("no natural geographic base from which to run" and no proven fund-raising ability) before offering a prescient conclusion.
"Bottom line: Herman Cain is certain, in one form or another, to be a political factor for a number of years to come," Mr. Meyne wrote. "We have a good relationship with him, and that will certainly be to our benefit."
Yes, I know I've used this clip before.
It can't be seen enough.
Randy Newman will now sing us out with a song by a Berlin named Irving