With Penn State pedophilia so much in the news I was reminded of the above clip. For so-called heterosexuals who clutch the pearls at every mention of Teh Ghey are obsessed with showers.
Now we know why.
For them, showers are for boy fucking.
That's why offensive assistant coach Mike McQueary (and they don't get any more offensive )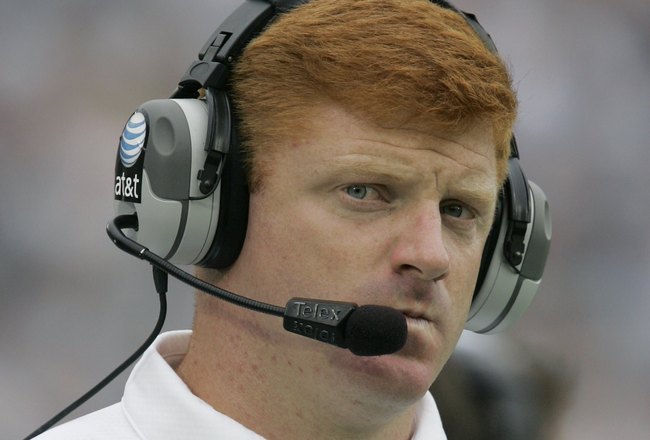 didn't go to the police when he saw Jerry Sandusky
raping a 9 year-old boy. He went to coach Paterno — and he went to the University higher-ups
All in order to cover up that which they clandestienly approve of.
Boy-fucking.
Now the victims are having their say
"The mother of the boy who triggered the investigation into Jerry Sandusky's alleged child sex assaults says that during the years of abuse the boy suffered he felt he didn't have the power to say no to the former Penn State football coach.

Speaking exclusively with George Stephanopoulos on ABC News' "Good Morning America" the mother of the boy, who is referred to in court papers as Victim 1, describes how she learned of the abuse and how her son lived in fear of coming forward to implicate a football coaching legend.

"I had said, 'You know, maybe we should have come to this conclusion earlier — you should have told me,'" the mother, whose name is being withheld, said she told her son. "He was like, 'Well, I didn't know what to do … you just can't tell Jerry no.'"

Sandusky, now 67, would often have the boy stay at his home after they met when he was 11 in 2005 through the Second Mile program, which the coach founded for at-risk youth. According to the grand jury investigation, Sandusky "indecently fondled Victim 1 on a number of occasions, performed oral sex on Victim 1 on a number of occasions and had Victim 1 perform oral sex on him on at least one occasion."

In the interview, the boy's mother discusses how she gradually became aware of the abuse her son was suffering at Sandusky's hands. Her boy would act out violently to intentionally become grounded and avoid seeing Sandusky, she says, and at one point he came to her saying he wanted to know how to look up information on sex offenders.
"[I] proceeded to ask him if there was something he needed to tell me, if there was something going on … it wasn't 'til a month later when he indicated he was uncomfortable with leaving the school with him, and [Sandusky] pulling him out of classes at school," she said.

According to the grand jury presentment that led to Sandusky's arrest last week on 40 counts of molesting eight boys over a 15-year period, the coach had unfettered access to the Clinton County high school attended by Victim 1. Sandusky, who volunteered at the school's varsity football program, would often have unmonitored meetings with the boy. On one occasion a school wrestling coach witnessed inappropriate touching between the two in a secluded weight room, according to the grand jury presentment.
Though she was unable to get any direct answers from her son by prodding him about Sandusky's behavior, the boy's mother expressed her concerns to the school, who in turn spoke with the boy. She was quickly called to the school where she learned more about the situation.

"I'm infuriated … Even if they had the slightest inclination that anything inappropriate was going on it should have been reported, or at least brought to my attention," she said. "I didn't even know he was leaving the school with my child, taking him out of classes. They never told me that."

The school's assistant principal told the grand jury that Sandusky was barred from the school district as soon as the mother had expressed concern about the coach's relationship with her son.

Throughout the course of the investigation and through testimony from her son, the boy's mother has learned what allegedly happened between her boy and Sandusky while he would sleep at the coach's home.

The boy testified that when staying in Sandusky's basement, the coach would come down and get into bed, crawling underneath him and running his arms up and down the boy's back to "crack" it. He testified that this led to further inappropriate touching during the summer of 2005 through 2006, when he was in seventh grade. This soon led to inappropriate sexual contact.
"I was horrified. I was absolutely horrified," Victim 1's mother said. "I knew some details but I didn't know that it was that, I didn't know it was that bad. It's caused a lot of nightmares, for him and I both."
Want more?Here are the Grand Jury transcripts
This is what's behind the towel-snapping.
This is why they can't stand out and proud gay adults loving one another.
For them it's all about boy-fucking.
And what they see as the right of "Real Men" to fuck as many boys as they want to.
This is of course far from over. At this very early point in the process we don't know how many boys have been raped. And we've yet to learn the details of payoffs, silencings and threats.
So disgusting you want to take a shower, don't you?
Or maybe not
Sparks and Les Rita Mitsouko will sing us out