Who as the BBC notes has now entered The Great Beyond
"Film director Ken Russell, who was Oscar-nominated for his 1969 film Women In Love, has died at the age of 84.
His son, Alex Verney-Elliott, said he died in hospital on Sunday following a series of strokes.
During his career, he became known for his controversial films including Women In Love, which featured Oliver Reed and Alan Bates wrestling nude."
Hubba-Hubba!
"He also directed the infamous religious drama The Devils and The Who's rock opera, Tommy, in 1975.
"My father died peacefully, he died with a smile on his face," Mr Verney-Elliott said.
Russell's widow, Elize, said she was "devastated" by her husband's death, which had been "completely unexpected".
She said the director had recently agreed to direct a musical feature film of Alice In Wonderland and had been working on the script and casting.
"He also had just completed an article for The Times on a review of the re-release of his film The Devils, so he was keeping himself very busy," she added."
Most interested to read that. Meanwhile, here's the movie —
"Glenda Jackson, who gave an Oscar-winning performance in Women In Love and starred in a number of Russell's other films including Music Lovers, told the BBC it was "just wonderful to work with him and to work with him as often as I did".
"He created the kind of climate in which actors could do their job and I loved him dearly."
The author of the Oscar-nominated screenplay for Women in Love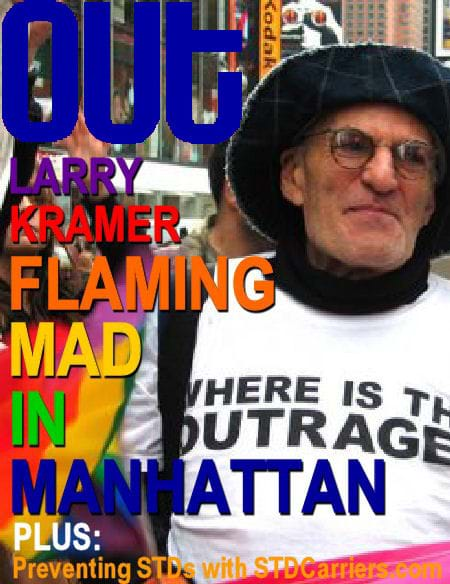 writes me that working with Russell "almost gave me a nervous breakdown." Russell's "interpretation" of Paddy Chayesky's screenplay Altered States gave the great writer a heart attack.
Larry's surprised that no one has rung him up about Ken. But our famously "Free Press" is nothing if not lazy and sloppy.
Back to Glenda —
"Jackson added that she believed the director had been overlooked by the British film industry, saying it was "a great shame".
"It was almost as if he never existed – I find it utterly scandalous for someone who was so innovative and a film director of international stature," she said."
And I find it utterly unsurprising. The Status Quo demands we live in the present — and forget the past.
"Joely Richardson, who starred opposite Sean Bean in Russell's 1993 BBC TV series Lady Chatterley, said: "I will forever feel privileged and honoured to have worked with the great Ken Russell.
"More than that, I was extremely fond of the man himself."
Film-maker Michael Winner hailed Russell's "duplicity of mind", adding he had made an "enormous contribution" to British cinema.
"He pushed the barriers completely and got away with it sometimes and didn't others, but he made some startling movies," said.
"He had an eye for the composition of each image on the screen – a great eye for imagery and then, of course, he had a great idea for the grotesque."
He had an eye period – as is apparent from this little masterpiece — which like The Devils had Derek Jarman
as its production designer.
"Lord Melvyn Bragg, who first worked as Russell's assistant in 1963 on BBC programme Monitor, said he was "an exceptional man".
"He was a glorious director at his best, his best films will be remembered. He was a tremendous ornament to the rather supine British film industry and he was the glory of the television arts industry," he said."
He was also a piece of work.
"Friend and cultural commentator Norman Lebrecht said: "Among many achievements that spring to mind, he made British cinema less insular and self-referential.
"He was also a leading creative force in the history of British television. He will be widely mourned."
Russell later returned to more small budget, but no less flamboyant fare, including Crimes of Passion, Gothic, Salome's Last Dance and the cult horror-comedy The Lair of the White Worm, starring Hugh Grant.
The director also made an adaptation of DH Lawrence's The Rainbow followed by the gritty film, Whore, and even tried his hand at music videos, making Nikita for Sir Elton John."
Not bad, but not much.
"Many of Russell's later films were dismissed as too eclectic and by the 1990s he found it almost impossible to get funding for his work.
He returned to the public eye in 2007, when he appeared on Celebrity Big Brother.
He lasted just four days before quitting the show after a disagreement with fellow contestant, the late Jade Goody."
They are equal now? Not really.
Here's Ken Russell's Film On Tchaikovsky and The Music Lovers