Here's a sure sign that "Camelot" is dead:
"A small Catholic college that invited Victoria Reggie Kennedy to speak at its spring commencement has rescinded the offer under pressure from the Worcester bishop, who described her apparent political views as out of line with Catholic teachings."
Really? Such a shame.That's a very fetching Lily Dache chapeau you've got there dear.
But then the Church's stylishness has always been accidental. Its only interests are money, power and pedophile rape.
"Anna Maria College in Paxton, west of Worcester, released a statement today placing the decision at the feet of Bishop Robert J. McManus and saying it still believes Kennedy is an appropriate choice.
However, the statement continued, "after hours of discerning and struggling with elements of all sides of this issue, the Executive Committee of the Board of Trustees decided with deep regret to withdraw its invitation."
Anna Maria, a independent liberal arts college with 1,100 students, is deeply entwined with the diocese; last night, its president attended a dinner with McManus. Its statement notes that "as a small, Catholic college that relies heavily on the good will of its relationship with the Bishop and the larger Catholic community, its options are limited."
Here's Bishop McManus spreading some of that "good will" to an elderly pink-clad parishoner
It's his favorite color doncha know.
"Kennedy, the wife of the late US Senator Edward M. Kennedy, published her own statement noting that the bishop refused to meet with her despite her overtures.
"He has not consulted with my pastor to learn more about me or my faith," read the statement. "Yet by objecting to my appearance at Anna Maria College he has made a judgment about my worthiness as a Catholic. This is a sad day for me and an even sadder one for the Church I love."
Well you've been wasting your love on the unworthy dear. The Catholic church isn't interested in your love. Only your obedience.
"McManus declined to comment, but diocese spokesman Ray Delisle said his actions were consistent with the US Conference of Catholic Bishops' ruling "that Catholic institutions should not be honoring Catholics who take positions publicly which are contrary to the Catholic faith's most fundamental principles, particularly on the dignity of life from conception and the sanctity of marriage."
Alicia Savo, Anna Maria's student government president, said she that while she had been excited to hear Kennedy speak, she trusts the bishop's judgement in the matter.
"I feel bad that they had to disinvite her, and she took it very decently," Savo said. "But I don't think the bishop would have said he didn't think it was a good idea unless it wasn't a good idea. I understand where he's coming from."
Anna Maria's dilemma is one many Catholic colleges nationwide have faced in recent years as they have come under pressure from bishops to rescind commencement invitations to political liberals or not invite those speakers in the first place.
In 2009, about a quarter of the nation's bishops protested when President Obama was invited to speak at the University of Notre Dame. Some bishops also publicly said they would deny Senator John Kerry the eucharist in their dioceses during his 2004 campaign for president."
Yes, "Cafeteria Catholics" — the church is closing its "Cafeteria" down for good. Time to move to a better one.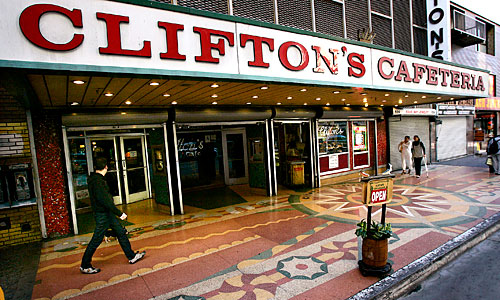 "Patrick Whelan, president of the national Catholic Democrats and a longtime acquaintance of the bishop, said he had spoken in-depth with McManus and found him adamant on the issue.
"He's always been very warm with me, but he struck a combative tone about this from the first moment: 'I am not happy about this; it has put me in a very difficult position,'" said Whelan, who also is a pediatric specialist at Harvard Medical School. The bishop, he added, invoked what he believed were Kennedy's positions on divisive social issues, including abortion, gay rights, and health coverage for contraception.
While Kennedy is not known for speaking out about her views on those topics, her husband was an outspoken proponent of abortion rights and a champion of full equality for gays and lesbians"
Funny that they never took him on wile he was alive isn't it/ They waitied until he was dead, the better to attack his wife — widows being so "unworthy" and all. And as she's not his first wife, the Church undoubtedly sees her as little more than an adulterous slut. After all, she's not Newt Gingrich.
"Whelan also said the bishop took responsibility for his decision during their conversation.
"I said, 'I'm sure you must be under a lot of pressure from people in the conservative camp' — I was trying to express some empathy — and he reacted very sternly to that too," said Whelan. "He said, 'this is my decision and mine alone, and nobody's pressuring me to do this.' But then he did add, 'sometimes it's lonely at the top.' "
(Yes, we will be ending with a Randy Newman cue.)
"Other Catholics were quick to come to Kennedy's defense.
"This is unfortunate. Vicki is a terrific person and she's done a lot of great work," said Congressman James McGovern, a Catholic Democrat from Worcester. "I feel bad for her and for Anna Maria College for being put in this position. And I'm really puzzled by it. Vicki is not an elected official. She's not a member of Congress."
Neither is Sandra Fluke
But that didn't stop this Secular Pope
"Emmanuel College gave Kennedy an honorary degree in 2010, and Sister Janet Eisner, the school's president, said the college received no complaints. "Vicki was a good choice. A great choice," she said, citing Kennedy's work on gun violence and children's safety. "I find it hard to believe in Massachusetts, in 2012, that this is happening."
Really? I don't.
"Steve Krueger, national director for Catholic Democrats, on whose board Kennedy serves, said the conflicts were the latest symptom of the country's polarized political environment and a deep divide within the Catholic church.
"Increasingly, we see more and more bishops playing the role of enforcers of the faith rather than shepherds of souls, because they squandered the trust that they once had and the authority that came with it," he said."
That authority died some time ago.
"As for Bishop McManus' stance on Kennedy, he said, "I know from personal experience that Vicki takes her faith very seriously, and he is is essentially seeking to distance her from the life of the church. It's a subtle form of ex-communication."
Does he get points for being "subtle"?
Why not gun it to the floor and excommunicate her full bore? Too public? Too "messy"?
"Some details of the incident remain unclear.
Several sources directly involved in or close to the negotiations involving Kennedy said Anna Maria approached McManus last year to clear its plan to have Kennedy speak at the May 19 ceremony. According to their account, he approved, and Kennedy accepted.
The bishop, however, "vehemently denies knowing about it a year ago or at any time before the invitation was made," Delisle said.
The Worcester Telegram & Gazette announced in a brief story Feb. 25 that Kennedy would speak and be awarded an honorary doctorate of public administration. Subsequently, board members at Anna Maria received only a smattering of letters complaining about the choice.
But shortly after the newspaper announcement, the bishop approached Anna Maria arguing that on certain issues – particularly abortion and gay rights – Kennedy's apparent beliefs made her an inappropriate choice. One of the sources said McManus pointed to a 2010 YouTube video of a gala at which Kennedy gave a warm introduction for David Mixner, a gay-rights advocate."
LET'S GO TO THE VIDEO!
"Another said he told Anna Maria he would stanch the college's funding or boycott commencement if Kennedy remained on the schedule.
Whelan confirmed the latter allegation: "He told me that. He said, 'if she speaks there, I can't go to commencement.'"
This is not the first time McManus has intervened in a Catholic college's affairs. In 2007, he asked the College of the Holy Cross in Worcester to cancel its plan to rent space to a conference on teen pregnancy because Planned Parenthood and NARAL Pro-Choice had representatives among the many attendees. (The college continued with the meeting.) McManus' predecessor also boycotted a Holy Cross commencement where Chris Matthews, the liberal pundit, received an honorary degree.
Kennedy, who has written that "the altar" should not be the site of political acrimony — and who will speak at Boston College's law school commencement this year — expressed sympathy for Anna Maria in her statement.
"I know the President and Board of Trustees extended their initial invitation to me with the most sincere intentions, and I regret the position in which they have been placed," the statement read. "I have great respect and admiration for Anna Maria College and the Class of 2012 and would not want my presence to hurt the school or detract from the graduates' special day in any way. Nevertheless, I am disheartened by this entire turn of events."
You're "disheartened"? Can you imagine how Bishop McManus feels?
Take it away Randy!