Such a curious picture is it not? Like a close-up in a Bresson film
But the hands we're looking at here aren't metaphorical — they're literal. They're the hands of a man who does not dare reveal his face. And they're part of court proceeding over the death of a man those hands have loved.
The World's Worst Newspaper Explains It All For You
"Prosecutors say Mr. Ravi, motivated by antigay sentiment, intentionally set out to embarrass Mr. Clementi; Mr. Ravi's lawyers have portrayed him as a young man who may have acted foolishly, but was not homophobic and did not intend to hurt his roommate. They said he was suspicious of Mr. Clementi's boyfriend who Mr. Ravi's friends have described as looking "scruffy'' or "shady'' and was worried that the man might steal his computer."
As an exceedingly thorough New Yorker article show, the "stealing my computer" meme is bullshit and Dahrum Ravi
had been plotting against Tyler Clementi for some time. There is a humungous trail of internet postings and correspondences. Whether it makes it into this dog and pony show is anyone's guess.
"The star witness in the case, which began in late February 2012, was "M.B.,'' the young man whose date with Mr. Clementi was captured by Mr. Ravi's webcam. The full name of M.B., who appeared to be in his late 20s or early 30s, was withheld to protect his privacy."
And so the closet — in rapid retreat in recent years — reasserts itself in full power. Why does "M.B." wish to hide himself? Would he lose his job were his employers to know that he's gay/ New York State law may protect him on that score, but as should be well-known (but isn't) in the vast majority of states LGBT people can be fired for being who they are with no legal recourse whatsoever.
Could it be that "M.B." is married to a woman and has a family?
If so, that's sad. But it's not as sad as this legal proceeding and death that inspired it.
He testified that as he and his new boyfriend lay naked on Mr. Clementi's bed, he sensed he was being spied on. "I just happened to glance over," the man said. "It just caught my eye that there was, you know, a camera lens looking directly at me."
"As he left the room that night, he testified, a group of students were standing nearby, joking and looking at him in a way that unsettled him. He wanted to see his new boyfriend again — they had been exchanging e-mails for weeks now, but had had only three dates, and were texting furiously in the hopes of setting up another one. But he was not sure he would return to the dorm. "I felt a little uneasy about it," he said."
IOW, The Walk of Shame in all it's sinister glory. They were staring because, having been alerted by Ravi, they had observed Clementi and M.B. making love via the computer connection Ravi had set up. Now here before them was a REAL LIVE HOMOSEXUAL.
For them the equivalent of a carnival "geek" who eats the heads off of live chickens.
What actually happened betwen Tyler Clementi and M.B. is an entirely different and far more tender matter.
Back to the hell pit
"I just thought it was kind of strange,'' he testified. "Just being in a compromising position and seeing a camera lens — I guess it just stuck out to me that if you were sitting at a desk using the computer, that camera wouldn't be facing that direction, it would be facing the person at the computer."
Not likely.
"Earlier in the trial, Raahi Grovert, a resident assistant, testified that Mr. Clementi had submitted a request online to be transferred to a single room. On the form, which was sent electronically around 4 a.m. on Sept. 21, 2010, Mr. Clementi wrote that he wanted to move because "roommate used webcam to spy on me." However, Judge Glenn Berman did not allow that statement into evidence, ruling that it was hearsay."
And thus the most importan evidence is banned.
In the immortal words of William Gaddis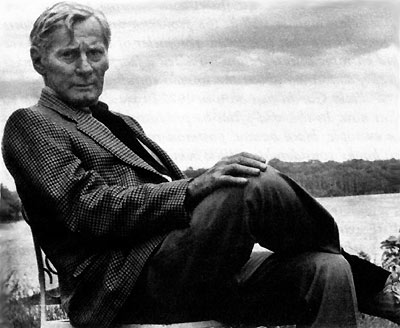 "Justice? –You get justice in the next world, in this world you have the law. . .
–I'm talking about fascism, that's where this compulsion for order ends up. The rest of it's opera."
Clearly what we have here is the law AND opera.
And in regard to the latter, here comes our mezzo-soprano
"Molly Wei, a friend of Mr. Ravi who joined him in spying on Mr. Clementi, was originally charged in the case. Her charges were dropped in exchange for testifying for the prosecution, performing 300 hours of community service and attending counseling for cyberbullying."
Very Lindsay Lohan.
During the trial, Ms. Wei said that three days before Mr. Clementi leapt to his death, she twice watched him on her laptop computer kissing another man inside the dorm room that he shared with Mr. Ravi.
Ms. Wei said Mr. Ravi was concerned that his iPad might be stolen from the room because Mr. Clementi had asked him to leave for a few hours while he was alone with a man, whom Ms. Wei recalled Mr. Ravi describing as "an older, shabbier-looking guy."
As The New Yorker article linked above shows, class was an issue of grave concern to all of Clementi's bullies. In his mant cyber-positngs Ravi declares that Clementi is "poor" — even though he and his family are comfortably middle-class and hardly living in public shelters. Add gayness and presto — The Ideal Enemy.
"From Ms. Wei's room across the hall, they turned on Mr. Ravi's webcam and for a few seconds saw Mr. Clementi kissing the other man before they turned off the camera.
Ms. Wei, who had known Mr. Ravi since middle school, testified that she had never before seen two men kissing. She said that despite being "freaked out" over viewing "something we shouldn't have seen," she later turned Mr. Ravi's webcam back on to show the scene to her roommate and three female friends."
Clearly indicating she wasn't as "freaked out" as she claims.
"Ms. Wei testified that Mr. Ravi had told her that he suspected his roommate was gay."
He knew he was gay befroe Clementi came to room with him.
"Another Rutgers student, Lokesh Ojha, testified that Mr. Ravi pulled him away from a game of foosball in a dormitory lounge on the university's Piscataway campus on Sept. 21 and told him that his webcam had captured Mr. Clementi kissing a man.
The two then went to Mr. Ojha's room, he said, where Mr. Ravi, knowing that Mr. Clementi had invited his date over again that night, set up the iChat function on Mr. Ojha's laptop to test that the webcam was directed at Mr. Clementi's bed.
Mr. Ojha said that Mr. Ravi encouraged him to send text messages to other friends to alert them to watch his Twitter feed, where he told them to turn on their computers to watch the webcam feed.
The crucial questions in the trial of Mr. Ravi are not about what happened between him and his roommate in September 2010, but why — whether Mr. Ravi, then 18, was motivated by a dislike of gays to bully his new roommate, and whether Mr. Clementi, also 18, perceived the situation that way. Mr. Ravi faces invasion of privacy charges, but
the most serious count against him is bias intimidation, a hate crime, carrying a potential sentence of 10 years in prison."
A ten year prison sentence would make my heart sing. But it's highly unlikely in a culture that until very recently regarded the LGBT as the lowest of the low, and a "he made a pass at me" defense was a get out of jail free card for premeditated murder.
"It was not an accident, not a mistake," Julia McClure, the first assistant prosecutor for Middlesex County, told the jury in her opening statement. "Those acts were meant to cross one of the most sacred boundaries of human privacy, engaging in private sexual human activity."
She said that Mr. Ravi's actions "were planned to expose Tyler Clementi's sexual orientation, and they were planned to expose Tyler Clementi's private sexual activity."
But in his own opening, Steven D. Altman, Mr. Ravi's lawyer, repeatedly stated that there had been no intimidation, and that his client neither felt nor expressed any dislike of gays.
Suuuuure.
To conclude —
"In April 2011, Mr. Ravi was indicted, by a New Jersey grand jury, on 15 counts, including tampering with evidence, witness tampering and bias crimes.
Mr. Ravi has not been charged with playing a direct role in the suicide of Mr. Clementi, a shy aspiring violinist from Ridgewood, N.J., and the authorities have not said why Mr. Clementi killed himself.
By itself, what prosecutors call an invasion of his roommate's privacy, motivated by antigay bias, would have drawn no attention beyond the college campus. But according to the Middlesex County prosecutor's office, Mr. Ravi raised the stakes in the case by trying to persuade a witness not to cooperate with investigators, erasing text messages and changing a Twitter post related to his webcast of Mr. Clementi.
Eight months after he was accused of spying on his roommate, Mr. Ravi stood in court for the first time to answer criminal charges. Through his lawyer, Steven D. Altman, Mr. Ravi pleaded not guilty to the 15 counts and remains free on a $25,000 bond.
Mr. Ravi, who was born in India and grew up in Plainsboro, N.J., could face deportation if he is convicted."
But M.B. is already deported, from himself. Agreeing to this "hands only" testimony is a deal he'll doubtless regret. Why did he subscribe to it? Perhaps one day we'll know. But he'll never know a love that might have been.
Annie Lennox will sing us out.