I'm sure you've all heard about Teen Heartthrob Has-Been Kirk Cameron.
If not, here's a squib from The Alice Rosenbaum Express
"Kirk Cameron, who ignited a firestorm after criticizing homosexuality and same-sex marriage during an appearance on CNN's "Piers Morgan Tonight, " has responded to the backlash in a post on Facebook. The actor, known for his role as Mike Seaver on the TV show "Growing Pains" (1985-1992), said "In some people's eyes, my responses were not sufficiently 'loving' toward those in the gay community. I can only say that it is my life's mission to love all people, and that I expressed the same views that are expressed clearly and emphatically throughout the Judeo-Christian scriptures." On CNN, Cameron called marriage equality "detrimental and ultimately destructive to so many of the foundations of civilization." He continued, "Marriage is almost as old as dirt, and it was defined in the garden between Adam and Eve. One man, one woman for life till death do you part, so I would never attempt to try to redefine marriage. And I don't think anyone else should either," Cameron said. "So do I support the idea of gay marriage? No, I don't." The remarks rankled The Gay & Lesbian Alliance Against Defamation (GLAAD), which has since issued its own response to the evangelical Christian. "In this interview, Kirk Cameron sounds even more dated than his 1980s TV character," GLAAD's Herndon Graddick, wrote in a statement, according to Reuters. Some of Cameron's former "Growing Pains" costars, Tracey Gold and Alan Thicke, have come out against his statements. Thicke, who played Cameron's fictional TV dad, wrote, "I'll address kirk's comments as soon as I recover from rush limbaugh's" and "I'm getting him some new books. The Old Testament simply can't be expected to explain everything." And, then, "I love Kirk but I may have to spank him…'tho not in a gay way!"
Oh we know what "The Gay Way" entails, Alan.
"BlindGossip – This former '80s sitcom star was always very cute and popular and respectable. He married his actress sweetheart, and the couple are two of the straightest and most uber-conservative celebs and parents around. So it pains us to inform you that he's actually a major closet case. One of his wife's friends spotted him in a gay bar a few nights ago. The wife was so mad that she locked him out of the house and threatened divorce."
Apparently she didn't go through with that threat. After all he's no James Franco.
But there's still a fruity part of Kirk that he's more than willing to deal with.
Kirk's beliefs have come in for a lot of criticism.
But seriously, is not the banana the very image of the deity? Why else do we say "Oh God!" when a banana does its work on us?
And as I trust Kirk knows, the very religious Andy Warhol
really LOVED his Bananas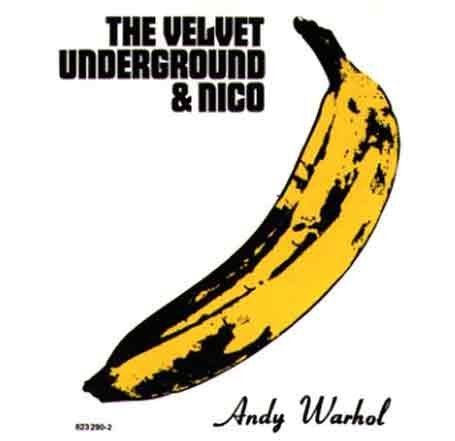 Carmen Miranda will sing us out.