Yadda, yadda, yadda.
"NEW YORK — On the morning of March 9, Chris Hughes

held his first meeting with the staff of The New Republic, the nearly century-old magazine of American liberalism that he became majority owner of in a deal announced at midnight.
Hughes, 28, is better known for leading online start-ups than dusty print publications. He helped found Facebook with Mark Zuckerberg,

joined Barack Obama's nascent campaign in 2007 to spearhead digital organizing

and founded social media company Jumo in 2010. But now Hughes is taking control of a venerable magazine coping with industry disruption and an influx of online competitors, while trying to maintain its influence and attract new readers across platforms."
And that ain't the half of it.
"Hughes (born November 26, 1983) grew up in Hickory, North Carolina, as the only child of Arlen "Ray" Hughes, a paper salesman, and Brenda Hughes, a public-school teacher. He is a graduate of Phillips Academy in Andover, Massachusetts. In 2006 he graduated magna cum laude from Harvard University with a Bachelor of Arts in history and literature.

In July 2010, UNAIDS (Joint United Nations Programme on HIV/AIDS) appointed him to a 17-member "High Level Commission" of renowned politicians, business leaders, human rights activists, and scientists tasked with spearheading a "social and political action campaign over the coming year aimed at galvanizing support for effective HIV prevention programmes."
He is also an invitee of the Bilderberg Group and attended the Swiss 2011 Bilderberg conference at the Suvretta House in St. Moritz, Switzerland.

Hughes is gay and in 2009 attended President Obama's first state dinner with his boyfriend Sean Eldridge, Political Director of Freedom to Marry. Hughes and Eldridge announced their engagement in January 2011 at a reception in support of Freedom to Marry."
Back at The New Republic
"While new ownership inevitably causes some wariness, staffers walked away from the hour-long meeting pleased by what they heard, according to some who were present. Hughes said he plans to expand the staff, a marked difference from the contraction and layoffs the money-losing magazine has seen in recent years. And while Hughes sits on the progressive side of the fence, he suggested that the magazine shouldn't be in lock-step with any political agenda. While tilting left, the New Republic has a long tradition of contrarianism, even boasting top editors, like Andrew Sullivan years back, who identify as conservatives."
IOW having an "openly gay" editor may well mean nothing whatsoever, as they've already had Paient Less Zero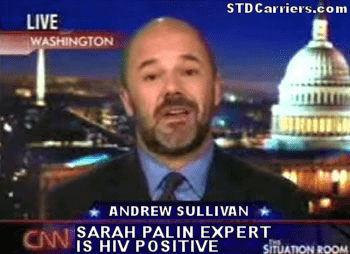 And still have the (unopen) loathesome zionist sack of shit Marty Peretz
in fact —
"For several years, the New Republic's fate has been anyone's guess, as long-time steward Marty Peretz began selling off shares and the magazine went through various ownership structures, including the most recent consortium led by Grafstein. But Peretz, who bought the magazine in 1974, has remained in its orbit through management changes and amid controversy sparked by his writing on the Israeli-Palestinian conflict and dismissive comments about Muslims. There's been chatter among staff in recent months over whether Peretz would continue to have a role with the magazine if the deal with Hughes was completed.
Peretz contends that he will. Reached by phone Friday, Peretz said that he likes and respects Hughes and thinks that "he's going to do well by the history of the New Republic." Peretz, now 73 years old, said he'd assume "a role appropriate to that age." That role will apparently include writing for the magazine. Right now, Peretz said, he's busy working on a new piece called "Palestine Forgotten."
And we're all really looking forward to that aren't we folks?
"In the film The Social Network, Chris Hughes is played by actor Patrick Mapel."
He's on the far right.
Hubba-Hubba!
"Something further may follow of this Masquerade."
I'm sure it will, Herman
For the way things are going with Hughes and company, Gay is The New Straight.
Sing us out kids