Looks like ALEC has outsmarted itself.
"ORLANDO, Fla./NEW YORK (Reuters) – Coca-Cola Co is dropping its membership in a conservative national advocacy group that supports "Stand Your Ground" laws such as the one being used as a defense in the Florida killing of an unarmed black teenager, Trayvon Martin."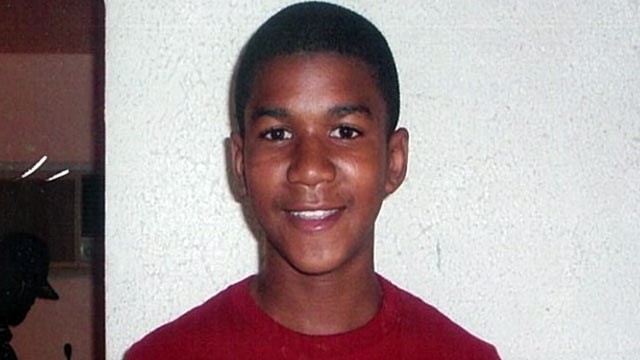 "The move by the world's biggest soft drink maker comes as corporate America faces increased scrutiny from consumers and shareholder activists over lobbying and political spending.
PepsiCo Inc ended its relationship with the group – the American Legislative Exchange Council (ALEC) – in January"
In case you were wondering, the letters stand for "American Legislative Exchange Council" The organization identifies its mission as the promotion of "Limited Government Free Market Federalism"
But according to its (many) detracots –
"Through the corporate-funded American Legislative Exchange Council, global corporations and state politicians vote behind closed doors to try to rewrite state laws that govern your rights. These so-called "model bills" reach into almost every area of American life and often directly benefit huge corporations. In ALEC's own words, corporations have 'a VOICE and a VOTE' on specific changes to the law that are then proposed in your state."
IOW the "Voice and Vote" that via the infamous "Citizens United" ruling which rendered corproations "people"
"People" like ALEC perpetrators the Koch Brothers
"In a statement on Thursday, Coca-Cola made no direct mention of the controversial self-defense law pushed by ALEC that provides shooters with wide latitude for claiming self defense when they perceive a threat."
I trust you're familiar with the so-called "Stand Your Ground Laws." If not —
"A stand-your-ground law states that a person may use force in self-defense when there is reasonable belief of a threat, without an obligation to retreat first. In some cases, a person may use deadly force in public areas without a duty to retreat. Under these legal concepts, a person is justified in using deadly force in certain situations and the "stand your ground" law would be a defense or immunity to criminal charges and civil suit. The difference between immunity and a defense is that an immunity bars suit, charges, detention and arrest. A defense permits a plaintiff or the state to seek civil damages or a criminal conviction. More than half of the states in the United States have adopted the Castle doctrine, stating that a person has no duty to retreat when their home is attacked. Some states go a step further, removing the duty of retreat from any location. "Stand Your Ground", "Line In The Sand" or "No Duty To Retreat" laws thus state that a person has no duty or other requirement to abandon a place in which he has a right to be, or to give up ground to an assailant. Under such laws, there is no duty to retreat from anywhere the defender may legally be. Other restrictions may still exist; when in public, a person must be carrying the firearm in a legal manner, whether concealed or openly.
"Stand your ground" governs U.S. federal case law in which self-defense is asserted against a charge of criminal homicide. The Supreme Court ruled in Beard v. U.S. (158 U.S. 550 (1895)) that a man who was "on his premises" when he came under attack and "…did not provoke the assault, and had at the time reasonable grounds to believe, and in good faith believed, that the deceased intended to take his life, or do him great bodily harm…was not obliged to retreat, nor to consider whether he could safely retreat, but was entitled to stand his ground."
In a Minnesota case, State v. Gardner (1905), where a man was acquitted for killing another man who attempted to kill him with a rifle, Judge Jaggard stated:
The doctrine of "retreat to the wall" had its origin [in Medieval England] before the general introduction of guns. Justice demands that its application have due regard to the general use of and to the type of firearms. It would be good sense for the law to require, in many cases, an attempt to escape from a hand to hand encounter with fists, clubs and even knives as a justification for killing in self-defense; while it would be rank folly to require [an attempt to escape] when experienced persons, armed with repeating rifles, face each other in an open space, removed from shelter, with intent to kill or cause great bodily harm
Justice Oliver Wendell Holmes, Jr. declared in Brown v. United States (256 U.S. 335, 343 (16 May 1921) a case that upheld the "no duty to retreat" maxim that "detached reflection cannot be demanded in the presence of an uplifted knife".
Trayvon Martin wasn't carrying an "uplifted knife" or a weapon of any kind. All he had was a packet of Skittles and a can of iced tea.
George Zimmerman
had a gun — which he used to kill Martin.
"Standing your ground" would have applied to Zimmerman's ex-girlfriend had she shot him for attacking her
But she filed a standard domestic violence complaint instead.
(Back to Coke and Koch)
"The Coca-Cola Company has elected to discontinue its membership with the American Legislative Exchange Council (ALEC)," the statement said.
"Our involvement with ALEC was focused on efforts to oppose discriminatory food and beverage taxes, not on issues that have no direct bearing on our business. We have a long-standing policy of only taking positions on issues that impact our company and industry."
Trayvon Martin, 17, was killed on February 26 in Sanford, Florida, by George Zimmerman, 28, a white and Hispanic neighborhood watch volunteer who has claimed he acted in self defense and has not been charged with a crime.
At a rally in Sanford on Saturday, civil rights leaders said they were considering economic boycotts of national companies that support "Stand Your Ground" laws.
Coca-Cola and other ALEC member companies were targeted last year by the civil rights group ColorOfChange for their support of ALEC, which is also behind what ColorOfChange Executive Director Rashad Robinson calls "voter suppression laws" in many states. The laws require voters to show identification."
Which as we know is an ideal for of voter supression in that the Republican Party seeking keep African-Americans out of the voting booth has engineered all manner of requirements for "identification" including special picture badges and such, driver's licenses and other standard forms of i.d. being "insufficient."
"Since Martin's killing, Robinson said ColorOfChange has let the corporations know that ALEC was behind a push for states to adopt legislation modeled after Florida's "Stand Your Ground" law.
Robinson declined to name which other companies the group is pursuing, saying their strategy is to give corporations a chance to withdraw from ALEC before escalating the issue publicly.
ALEC's private enterprise board includes executives from companies including Pfizer Inc and Reynolds American, which stood by the group on Thursday along with Procter & Gamble Co, a member company."
I trust we all recall what P&G went through a few years back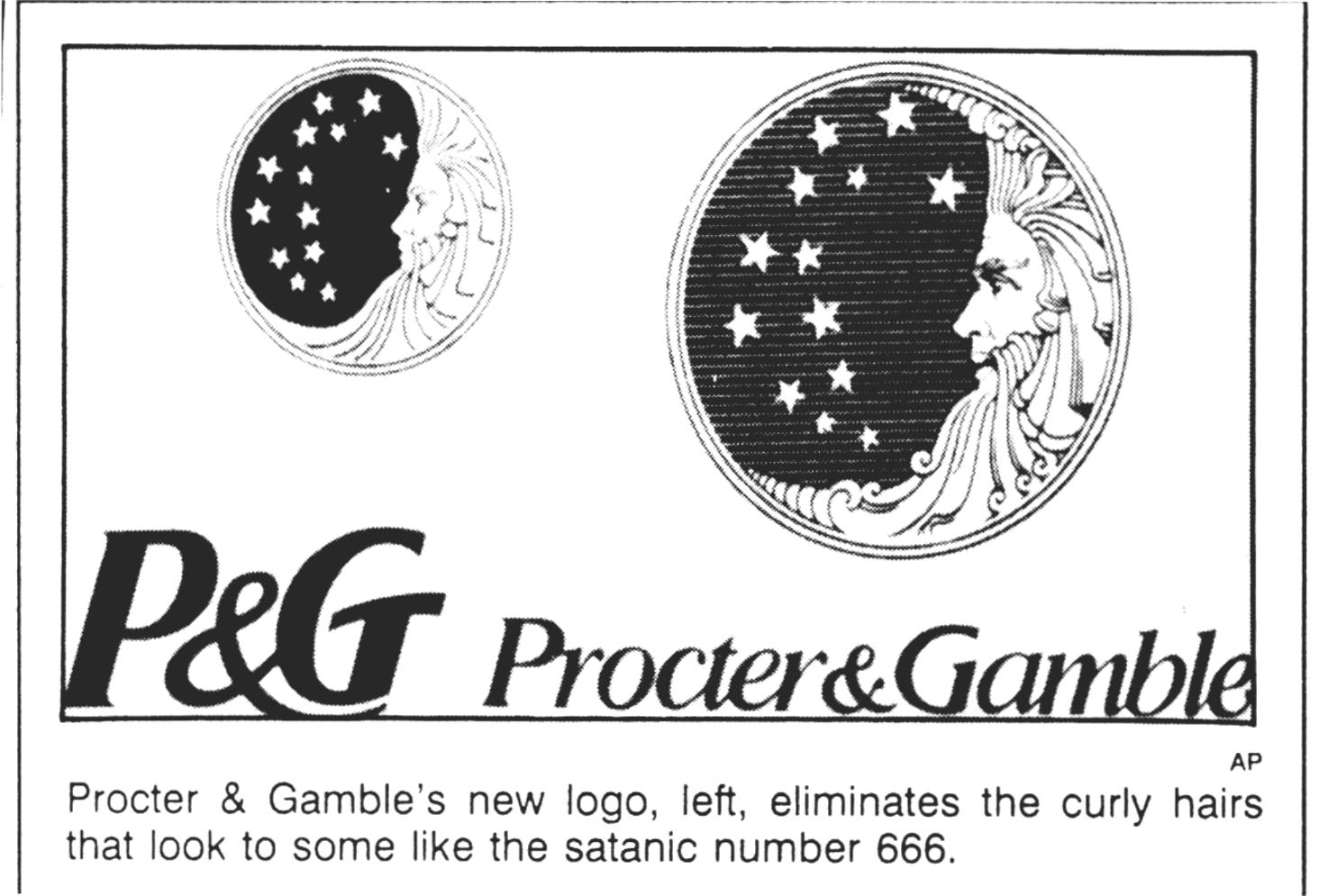 "We don't agree with every ALEC position, but we participate in ALEC's healthcare forums because state legislators that are the members in ALEC, they make decisions that impact our business and the country's business every day," said Peter O'Toole, a spokesman for the world's largest drugmaker.
Pfizer reviews its membership in outside organizations regularly, he said.
Reynolds, the maker of Camel cigarettes, said ALEC provides "a valuable forum for sharing of ideas and fostering better understanding of a broad range of both legislative and business issues."
Cigarette-maker Altria Group, which has an employee on the ALEC board, said its involvement is focused on business-related issues."
Engineered doubtless as a result of —
"Exxon Mobil Corp declined to comment as did Diageo Plc, which makes Johnnie Walker whisky and Smirnoff vodka."
We switched brands eons ago
"Late on Thursday, Kraft Foods Inc said in an emailed statement: "We belong to many external groups, including ALEC, a nonprofit, nonpartisan organization that promotes growth and fiscal responsibility.
"ALEC covers numerous issues but our involvement has been strictly limited to discussions about economic growth and development, transportation and tax policy. We did not participate in meetings or conversations related to other issues.
"Our membership in ALEC expires this spring and for a number of reasons, including limited resources, we have made the decision not to renew."
"Companies that were not immediately available for comment included Johnson & Johnson, Wal-Mart Stores Inc, United Parcel Service Inc, among others.(http://www.alec.org/about-alec/private-enterprise-board/)
Bruce Freed, president of the Center for Political Accountability in Washington, said he was not surprised that Pepsi and Coke were ahead of the pack in distancing themselves from ALEC, because they could be more vulnerable to a consumer boycott than other companies.
"Companies recognize that political spending poses a risk," said Freed, whose group is also pressing companies to rein in their spending.
ALEC, which describes its mission as to advance the principles of free markets, limited government, federalism, and individual liberty, said it would welcome back Coke if it ever had a change of heart.
"We definitely respect differences of opinion and ideas and whatever people want to do…," said Kaitlyn Buss, spokeswoman for ALEC.
ALEC develops model bills, but one of the group's insiders said it does not actively lobby."
Perish the thought!
It passive-agressively lobbies.
"The legislators often have an idea, a concept or a thought and they go to ALEC to implement that thought," said Victor Schwartz, a Washington lawyer and lobbyist who serves as co-chairman of the ALEC task force on civil justice. He was not speaking as an ALEC spokesman.
The investment firm Walden Asset Management in Boston gave a tally of a dozen large companies earlier this week that recently agreed to make new disclosures around their lobbying efforts, including: Coke, General Electric Co and Johnson & Johnson.
In a letter to ColorOfChange dated January 25, 2012, PepsiCo told Robinson the company had decided to drop its decade-long membership in ALEC after its membership expired.
"We review all organizations in which we have membership each year to assure they serve a critical purpose for PepsiCo and its priorities," Paul Boykas, vice president of public policy and government affairs said in the letter."
I'm sure Joan would have approved.
"Robinson said Coca-Cola made its decision on Wednesday after ColorOfChange posted a Web page criticizing Coca-Cola's continued support of ALEC. Robinson said the Web page was up for eight hours before ColorOfChange removed it based on Coca-Cola's change of heart."
Sing us out kids!