Ordinarily I'd end a FaBlog post with a number from Chicago. But with the Gay Sob Sisters out in force, passing out the crying towels for this piece of shit –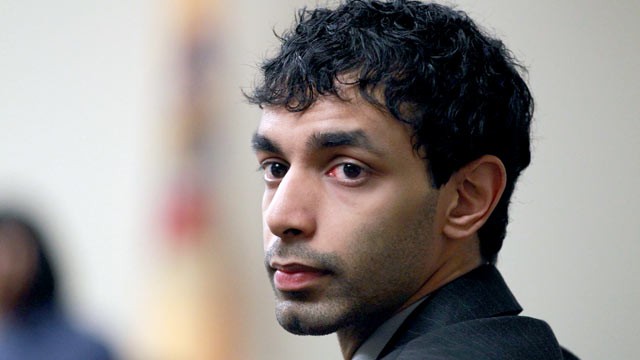 it's most a propos
Likewise the contempt I find impossible to contain.
"NEW YORK (Reuters) – The former Rutgers University student convicted of hate crimes for spying on his roommate's gay tryst is drawing support from a surprising group before his sentencing on Monday: gay advocates."
Surprising only to those who can't comrehend Internalized Homopbia.
"Tyler Clementi, 18, committed suicide in 2010 after learning that Dharun Ravi used a computer-mounted camera to see him kissing his older man in their dorm room and used social media to encourage others to watch.
While not charged with causing Clementi's death, Ravi was vilified for gay bullying and has since been convicted of hate crimes for targeting Clementi and invading his privacy because he was gay."
Here's his victim
And we all know how this culture treats victims.
Infinitely worse than perpetrators.
Even in Death.
"Ravi, 20, faces a maximum of 10 years in prison at his sentencing hearing on Monday in Middlesex County Superior Court in New Jersey. He could also be deported to his native India."
Ten years is the maximum. He won't get anywhere near that. Everybody knows that.
But everybody pretends they don't.
As for deportation — THE SOONER THE BETTER!
"But what had once seemed to be a clear-cut case of gay bullying gave way to a more complicated story, revealed during Ravi's criminal trial earlier this year. The incident triggered mixed feelings among gay commentators. Many are calling on the court to give Ravi probation instead of prison time."
It WAS a clear-cut case. As for this "many" they're pampered assholes of punditry. Not actual people.
"One gay writer said he was encouraged that harassment against gay men and women was being taken more seriously, but concerned that Ravi may have been used as a scapegoat for Clementi's suicide.

"Ravi's conviction was a compelling signal that harassment and bullying of LGBT (lesbian, gay, bisexual and transgender) people carries penalties," Aaron Hicklin, editor of Out magazine, said in an article arguing that Ravi be set free."
Ravi is not a scapecoat — he's a convicted criminal. As for Hicklin
As Out is on the ropes HE may soon be "set free."
"Yet the verdict also left a bitter aftertaste, as if what was being satisfied was not justice, but revenge."

Hicklin cited a past comment by Middlesex County Prosecutor Bruce Kaplan that even if Clementi were alive today, he would have presented virtually the same case to the jury. Anyone who believes Kaplan, Hicklin wrote, is "kidding himself."

"Ravi was convicted because Clementi is dead," Hicklin wrote, adding that the suicide "left us reaching for simplistic answers where there are none."
When a criminal is convicted punishment is the answer.
"Much scrutiny has been focused on the prosecutor's unusual use of New Jersey's bias intimidation statute, a so-called "hate crime" law that has the effect of increasing penalties and that, experts say, is typically used in cases involving violence or the threat of it.

At a rally in support of Ravi outside the New Jersey Statehouse in Trenton this week, Bill Dobbs, a gay rights activist who attended the trial, told the crowd that Ravi was "overcharged" in the incident."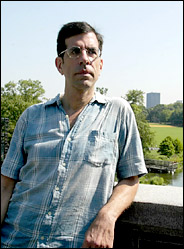 "The hate crime law in New Jersey has got so many problems that it should be repealed," Dobbs said. "It has become a dangerous weapon that is not necessary."
Dangerous to whom? Surely not to the minorities under constant attack.
"Similarly, Andrew Sullivan, a gay blogger for The Daily Beast, said the hate crime charges, without which Ravi would likely get probation and no prison time, were "tenuous" and "repellent."
Words generally associated with Patient Less Than Zero
"This was a bigoted online hazing, followed by a judicial witch-hunt," Sullivan wrote.
Those who fight bigotry are bigots?
ANDREW BREITBART LIVES!!!
Adulterous hypocritical closet queens should shut the fuck up. As for Dan
he should know that if given half a chance Ravi would slit his throat and order lunch.
"E.J. Graff, who writes about gay and lesbian issues, said in her column in The American Prospect, "I fear that Ravi is an easy scapegoat for a complicated problem."
And I fear you're a woefully easy mark for the most casual of conmen.
At least one gay advocacy group, Garden State Equality, is pressing for prison time for Ravi, although less than the maximum 10 years.

"Justice is best served by his serving some jail time for the crime committed," Garden State CEO Steven Goldstein said. "The moderate position is not to throw the book at this young man, nor should he get off Scott free."
Relative sanity at last. I say "relative" because no one is going to "throw the book" at this creep.
Though I wouldn't mind if they did.
"Intense interest in the case has prompted court officials preparing for Monday's sentencing to open overflow rooms to cope with the expected crowd."
Ooooooo — a gay riot?
Yeah right.
"The prosecution, in its sentencing recommendation, argued that Ravi be sent to prison, but not for the maximum 10 years."
What did I tell you!
"Clementi's family was expected to read a victim impact statement, as is a lawyer for the older man who visited the dorm room, identified only as M.B.

Ravi's lawyers argue that he should be set free. They are appealing the verdict and asking for a new trial."
Said appeal should be flushed down the crapper where it belongs.
Before the dust settles, let's rememebr the line : "If we could only learn not to late ourselves not so very much."
That's what Michael said– more more himself than the others — as the close of Mart Crowley's The Boys in the Band –shortly after Harold told him that he hates himself for being "a homosexual" and will be one "until the day you die"
That play written 44 years ago but just as relevant to day's "liberated" doormats as it was to Mart and his friends.
It's a different world now. But we really haven't changed all that much.
And now I'd like to close with some music for Tyler.