Good grief, they're dropping like flies! Chris Marker yesterday and (as the above pic attests) another cat-lover, Eugene Gore Vidal today.
IOW, as far as the "Mainstream Media" was concerned he was just a bitchy queen. Needless to say this same flip dismissal figures in the first notice of his passing in his arch-enemy The World's Worst Newspaper via the blog of one John Williams(obviously not to be confused with the composer of the score for The Long Goodbye )
"Gore Vidal, who died at the age of 86 on Tuesday, wore many hats: Novelist. Essayist. Screenwriter. Playwright. He was also a combatant, one of the last popular authors whose public persona was opinionated, political and aggressive.
How rude!
In 1968, arguing with William F. Buckley while the Democratic convention was infamously raging in Chicago, Mr. Vidal called Mr. Buckley a "crypto-Nazi." Mr. Buckley responded with his own slur, and a threat to "sock" Mr. Vidal in the face. (Some of Mr. Buckley's language can't be printed here, but the video clip is available.)"
"Can't be printed here?" Can I get an Oh Prunella! ?
Here's the entire contretemps in all its glory
Yes the visual quality is scarcely of the first freshness, but you can easily see the beginnings of "Reality Television" here — though I'm certain Eugene would rather claim Lance Loud than Kim Kardashian as his heir.
BTW, what really set Marie Antoinette off was Eugene's "What about Sharon?" – referring to a town in Connecticut where a synagogue had been desecrated by — Eugene claimed — members of the Buckley family
(Williams continues)
"Even more redolent of its time was Mr. Vidal's run-in with Norman Mailer on Dick Cavett's show, which segued into a run-in between Mr. Mailer and Mr. Cavett. At one point, Mr. Vidal wondered if what he said had hurt Mr. Mailer's feelings, to which Mr. Mailer responded: "It hurts my sense of intellectual pollution."
These were not isolated incidents. Later in life, Mr. Vidal was still lashing out at another legendary rival: "[Truman] Capote I truly loathed. The way you might loathe an animal. A filthy animal that has found its way into the house."
He wasn't kidding. But Eugune had enormous fun at Truman Persons' expense over the years. My favorite story was the one when Eugene heard Truman was planning to visit their mutual friend Paul Bowles in Tangier and wanted to make sure Eugene wouldn't be there. Getting wind of this he let it be known to all of Truman's pals that he wouldn't be visiting Bowles — while secretly planning to do so. It was perfect. Truman arrived by boat (as one did in those days), and seeing Bowles waiting for him at the dock began to wave excitedly. But the excitement was short-lived as just as Bowles figure becmae fully visible Eugene stepped out form behind him with a big smile on his face. He stayed in Tangier long enough to upset Truman even more, and then left.
The Mailer "run-in" was far more short-lived and its end was more "redolent of its time" than its beginning. Eugene had taken serious issue with Mailer's writing. But in later years they buried the hatchet seeing that whatever their differences they were both serious American writers — a dying breed.
"Andrew Solomon visited Mr. Vidal for a 2004 profile in the New York Times Magazine: "For almost seven years, Gore Vidal has refused to talk to newspapers and magazines. (He told Hillary Clinton that he would never again do a print interview in English.)This is the last time,' he announces with grim satisfaction. I shake the hand that shook the hand that shook the hand of Wilde."
So there!
Happily he granted me an interview back in 2006 for "Written By" the magazine of the Writers Guild of America (It's in the November issue of that year.) Bill and I visited his house in L.A. where he was being attended to by his nephew Burr Steers — auteur of Igby Goes Down — and a tall comely long-haired "physical therapist" in cut-offs. Far be it for Eugene to be deprived of beauty even in his dotage.
"In 2010, Christopher Hitchens wrote that he believed the aftermath of 9/11 had "accentuated a crackpot strain" in Mr. Vidal "that gradually asserted itself as dominant." But he also recalled the things Mr. Vidal wrote that "one wished one had said oneself. Of a certain mushy spiritual writer named Idries Shah: 'These books are a great deal harder to read than they were to write.' Of a paragraph by Herman Wouk: 'This is not at all bad, except as prose.' "
The withering Mr. Hitchens admiring Mr. Vidal's vintage putdowns even in the midst of putting him down — an appropriate way to remember writers who lived for battle."
War-mongering, alcoholic nicotine addict Hitchens was a fine one to blather about a "crackpot strain." Eugene took him up at first, like so many others. But then, like so many others, lived to regret it.
Not one to let a dead enemy rest in peace, The World Worst Newspaper next set on Charles McGrath to have his way with Eugene's corpus (if not the corpse itself)
"Gore Vidal, the elegant, acerbic all-around man of letters who presided with a certain relish over what he declared to be the end of American civilization, died on Tuesday at his home in the Hollywood Hills section of Los Angeles, where he moved in 2003, after years of living in Ravello, Italy. He was 86.
The cause was complications of pneumonia, his nephew Burr Steers said by telephone."
I haven't the slightest doubt that Eugene adored Igby
"Mr. Vidal was, at the end of his life, an Augustan figure who believed himself to be the last of a breed, and he was probably right. Few American writers have been more versatile or gotten more mileage from their talent. He published some 25 novels, two memoirs and several volumes of stylish, magisterial essays. He also wrote plays, television dramas and screenplays. For a while he was even a contract writer at MGM. And he could always be counted on for a spur-of-the-moment aphorism, putdown or sharply worded critique of American foreign policy."
One of the main reasons he ceased giving interview was that he had given so many already — especially on television. Here's a good "late-period" one.
"Perhaps more than any other American writer except Norman Mailer or Truman Capote, Mr. Vidal took great pleasure in being a public figure. He twice ran for office — in 1960, when he was the Democratic Congressional candidate for the 29th District in upstate New York, and in 1982, when he campaigned in California for a seat in the Senate — and though he lost both times, he often conducted himself as a sort of unelected shadow president. He once said, "There is not one human problem that could not be solved if people would simply do as I advise."
A screamingly obvious truth.
"Mr. Vidal was an occasional actor, appearing, for example, in animated form on "The Simpsons" and "Family Guy," in the movie version of his own play "The Best Man," and in the Tim Robbins movie "Bob Roberts," in which he played an aging, epicene version of himself. He was a more than occasional guest on TV talk shows, where his poise, wit, looks and charm made him such a regular that Johnny Carson offered him a spot as a guest host of "The Tonight Show."
I wonder if he considered taking over for Johnny altogether. He could have done it had he had the will. But he was too busy becoming omnipotent.Besides the appearances mentioned above he did a memorable turn as himself on the soap spoof Mary Hartman Mary Hartman — a series which echoed many of his literary ideas.
"Television was a natural medium for Mr. Vidal, who in person was often as cool and detached as he was in his prose. "Gore is a man without an unconscious," his friend the Italian writer Italo Calvino once said. Mr. Vidal said of himself: "I'm exactly as I appear. There is no warm, lovable person inside. Beneath my cold exterior, once you break the ice, you find cold water."
Not in the least true. He was a total delight.
"Mr. Vidal loved conspiracy theories of all sorts, especially the ones he imagined himself at the center of, and he was a famous feuder; he engaged in celebrated on-screen wrangles with Mailer, Capote and William F. Buckley Jr. Mr. Vidal did not lightly suffer fools — a category that for him comprised a vast swath of humanity, elected officials especially — and he was not a sentimentalist or a romantic. "Love is not my bag," he said."
But it was his clutch-purse.
Once he had a perfect love
He died at Iwo Jima. But Eugene gave him immotality by transforming him inot the hero of one of his greatest novels The Smithsonian Institution
Having reached the heights Eugene contented himself with HOT MAN-ON-MAN ACTION
eg. with this great star of the American musical theater.
"By the time he was 25, he had already had more than 1,000 sexual encounters with both men and women, he boasted in his memoir "Palimpsest." Mr. Vidal tended toward what he called "same-sex sex," but frequently declared that human beings were inherently bisexual, and that labels like gay (a term he particularly disliked) or straight were arbitrary and unhelpful. For 53 years, he had a live-in companion, Howard Austen, a former advertising executive, but the secret of their relationship, he often said, was that they had never slept together."
And now we get to the beating heart of Teh Ghey vsis-a-vis that which breeders can never comprehend. Eugene met Howard at the (late, much-missed) Everard Baths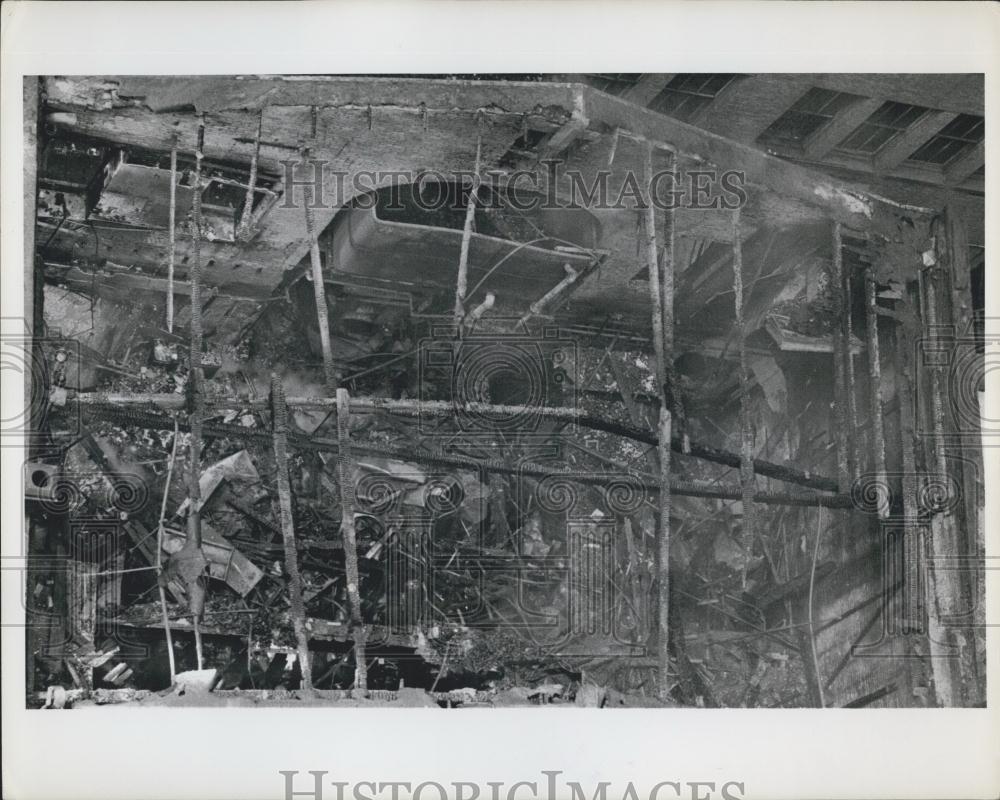 Discovering that they were both tops, sex was out of the question. But the conversation they had struck up proved a source of joy to them. And so they lived together. Rather simple don't you think? You can see Harold (a delicious man) next to Gore's shoulder in this pic
He was also a good cook.
"Mr. Vidal sometimes claimed to be a populist — in theory, anyway — but he was not convincing as one. Both by temperament and by birth he was an aristocrat.
Eugene Luther Gore Vidal Jr. was born on Oct. 3, 1925, at the United States Military Academy at West Point, where his father, Eugene, had been an All-American football player and a track star and had returned as a flying instructor and assistant football coach. An aviation pioneer, Eugene Vidal Sr. went on to found three airlines, including one that became T.W.A. He was director of the Bureau of Air Commerce under President Franklin D. Roosevelt. Mr. Vidal's mother, Nina, was an actress and socialite and the daughter of Thomas Pryor Gore, the Democratic senator from Oklahoma. (Mr. Vidal was distantly related to former Vice President Al Gore.)"
"Cousin Albert," as he referred to him with great amusement. Truth: He grew to lbe rather fond of him.
"Mr. Vidal, who once said he had grown up in "the House of Atreus," detested his mother, whom he frequently described as a bullying, self-pitying alcoholic. "
Not to put too fine a point on it.
If there were a contest for Monster Mothers Eugene's would win over Stephen Sondheim's in a photo-finish. In her last years she called her despised offspring up and aid "Are you still living with that Jew?" (Meanning of course Howard.)
His reply: "I am never speaking to you again." He hung up and never did. On her deathbed she phoned him. He refused to take the call.
Of all the things Eugene did in his ife this ranks exceedingly high in my admiration for him.
"She and Mr. Vidal's father divorced in 1935, and she married Hugh D. Auchincloss, the stepfather of Jacqueline Kennedy Onassis — a connection that Mr. Vidal never tired of bringing up. After her remarriage, Mr. Vidal lived with his mother at Merrywood, the Auchincloss family estate in Virginia, but his fondest memories were of the years the family spent at his maternal grandfather's sprawling home in the Rock Creek Park neighborhood of Washington. He loved to read to his grandfather, who was blind, and sometimes accompanied him onto the Senate floor. Mr. Vidal's lifelong interest in politics began to stir back then, and from his grandfather, an America Firster, he probably also inherited his unwavering isolationist beliefs."
Calling him an "isolationist' typifies The World's Worst Newspaper's idiocy.
"Mr. Vidal attended St. Albans School in Washington, where he lopped off his Christian names and became simply Gore Vidal, which he considered more literary-sounding."
Pish-tush. Gore is infinitely more dramatic than Eugene.
"Though he shunned sports himself, he formed an intense romantic and sexual friendship — the most important of his life, he later said — with Jimmie Trimble, one of the school's best athletes."
(sigh)
"Trimble was his "ideal brother," his "other half," Mr. Vidal said, the only person with whom he ever felt wholeness. Jimmie's premature death at Iwo Jima in World War II at once sealed off their relationship in a glow of A. E. Housman-like early perfection, and seemingly made it impossible for Mr. Vidal ever to feel the same way about anyone else.
After leaving St. Albans in 1939, Mr. Vidal spent a year at the Los Alamos Ranch School in New Mexico before enrolling at Phillips Exeter Academy in New Hampshire. He published stories and poems in the Exeter literary magazine, but he was an indifferent student who excelled mostly at debating. A classmate, the writer John Knowles, later used him as the model for Brinker Hadley, the know-it-all conspiracy theorist in "A Separate Peace," his Exeter-based novel. "
At last an accurate point of genuine literary interest.
"Mr. Vidal graduated from Exeter at 17 — only by cheating, he later admitted, on virtually every math exam — and enlisted in the Army, where he became first mate on a freight supply ship in the Aleutian Islands. He began work on "Williwaw," a novel set on a troopship and published in 1946 while Mr. Vidal was an associate editor at the publishing company E. P. Dutton, a job he soon gave up. Written in a pared-down, Hemingway-like style, "Williwaw" (the title is a meteorological term for a sudden wind out of the mountains) won some admiring reviews but gave little clue to the kind of writer Mr. Vidal would become. Neither did his second book, "In a Yellow Wood" (1947), about a brokerage clerk and his wartime Italian mistress, which Mr. Vidal later said was so bad, he couldn't bear to reread it. He nevertheless became a glamorous young literary figure, pursued by Anaïs Nin and courted by Christopher Isherwood and Tennessee Williams.
In 1948 Mr. Vidal published "The City and the Pillar," which was dedicated to J. T. (Jimmie Trimble). It is what we would now call a coming-out story, about a handsome, athletic young Virginia man who gradually discovers that he is homosexual. By today's standards it is tame and discreet, but at the time it caused a scandal and was denounced as corrupt and pornographic. Mr. Vidal later claimed that the literary and critical establishment, The New York Times especially, had blacklisted him because of the book, and he may have been right."
The criminal confesses at last!
"He had such trouble getting subsequent novels reviewed that he turned to writing mysteries under the pseudonym Edgar Box and then, for a time, gave up novel-writing altogether. To make a living he concentrated on writing for television, then for the stage and the movies.
Work was plentiful. He wrote for most of the shows that presented hourlong original dramas in the 1950s, including "Studio One," "Philco Television Playhouse" and "Goodyear Playhouse." He became so adept, he could knock off an adaptation in a weekend and an original play in a week or two. He turned "Visit to a Small Planet," his 1955 television drama about an alien who comes to earth to study the art of war, into a successful Broadway play. His most successful play was "The Best Man," about two contenders for the presidential nomination. It ran for 520 performances on Broadway before it, too, became a successful film, in 1964, with a cast headed by Henry Fonda and a screenplay by Mr. Vidal. It was revived on Broadway in 2000 and is now being revived there again as "Gore Vidal's The Best Man." Mr. Vidal's reputation as a script doctor was such that in 1956 MGM hired him as a contract writer; among other projects he helped rewrite the screenplay of "Ben-Hur," though he was denied an official credit. He also wrote the screenplay for the movie adaptation of his friend Tennessee Williams's play "Suddenly, Last Summer."
What he did, quite skillfully, was write "sides" for it — keep Williams entire one-act play intact.
Though a great movie fan Eugene didn't have much luck with the movies himself. He hated what director Arthy Pen did with his script for The Left Handed Gun(whose star Paul Newman was a close friend)
Mike Sarne's rendidion of Myra Breckinridge was a debacle, and Bob Guccione's evisceration of a film originally entitled Gore Vidal's Caligula was even worse.
"By the end of the '50s, though, Mr. Vidal, at last financially secure, had wearied of Hollywood and turned to politics. He had purchased Edgewater, a Greek Revival mansion in Dutchess County, N.Y., and it became his headquarters for his 1960 run for Congress. He was encouraged by Eleanor Roosevelt, who had become a friend and adviser.
The 29th Congressional District was a Republican stronghold, and though Mr. Vidal, running as Eugene Gore on a platform that included taxing the wealthy, lost, he received more votes in running for the seat than any Democrat in 50 years. And he never tired of pointing out he did better in the district than the Democratic presidential candidate that year, John F. Kennedy.
And why not? Alas he had the will for politics but was too dmaned smart for it — thus dooming his chances.
"In the '60s Mr. Vidal also returned to writing novels and published three books in fairly quick succession: "Julian" (1964), "Washington, D.C." (1967) and "Myra Breckenridge" (1968). "Julian," which some critics still consider Mr. Vidal's best, was a painstakingly researched historical novel about the fourth-century Roman emperor who tried to convert Christians back to paganism. (Mr. Vidal himself never had much use for religion, Christianity especially, which he once called "intrinsically funny.") "Washington, D.C." was a political novel set in the '40s. "Myra Breckenridge," Mr. Vidal's own favorite among his books, was a campy black comedy about a male homosexual who has sexual reassignment surgery and turns into a woman."
Utterly inaccurate. Myron begins as a man of no specifically identified sexaul orientation that is gradually revealed to be transgender. It's very simple. Just ask Stephen Ira Beatty if you want to find out more on the subject
"Perhaps without intending it, Mr. Vidal had set a pattern."
"Without intending it"? Eugene was ALL INTENT!
"In the years to come his greatest successes came with historical novels, especially what became known as his American Chronicles sextet: "Washington, D.C.," "Burr" (1973), "1876" (1976), "Lincoln" (1984), "Hollywood" (1990) and "The Golden Age" (2000). He turned out to have a particular gift for this kind of writing. These novels were learned and scrupulously based on fact, but also witty and contemporary-feeling, full of gossip and shrewd asides. Harold Bloom wrote that Mr. Vidal's imagination of American politics "is so powerful as to compel awe." Writing in The Times, Christopher Lehmann-Haupt said, "Mr. Vidal gives us an interpretation of our early history that says in effect that all the old verities were never much to begin with."
But Mr. Vidal also persisted in writing books like "Myron" (1974), a sequel to "Myra,"
Which I prefer. In it Myron becomes as one with his idol Maria Montez by merging with her body (don't ask) during the shooting of Siren of Atlantis
"and "Live From Golgotha: The Gospel According to Gore Vidal" (1992), which were clearly meant as provocations. "Live From Golgotha," for example, rewrites the Gospels, with Saint Paul as a huckster and pederast and Jesus a buffoon. John Rechy said of it in The Los Angeles Times Book Review, "If God exists and Jesus is His son, then Gore Vidal is going to Hell."
Rechy is such a caution!
In the opinion of many critics, though, Mr. Vidal's ultimate reputation is apt to rest less on his novels than on his essays, many of them written for The New York Review of Books. His collection "The Second American Revolution" won the National Book Critics Circle Award for criticism in 1982. About a later collection, "United States: Essays 1952-1992," R. W. B. Lewis wrote in The New York Times Book Review that Vidal the essayist was "so good that we cannot do without him," adding, "He is a treasure of state."
Mr. Vidal's essays were literary, resurrecting the works of forgotten writers like Dawn Powell and William Dean Howells, and also political, taking on issues like sexuality and cultural mores. The form suited him ideally: he could be learned, funny, stylish, show-offy and incisive all at once. Even Jason Epstein, Mr. Vidal's longtime editor at Random House, once admitted that he preferred the essays to the novels, calling Mr. Vidal "an American version of Montaigne."
"I always thought about Gore that he was not really a novelist," Mr. Epstein wrote, "that he had too much ego to be a writer of fiction because he couldn't subordinate himself to other people the way you have to as a novelist."
Oh Fuck You, Jason! He was a great essayist and a great novelist.
"Success did not mellow Mr. Vidal. In 1968, while covering the Democratic National Convention on television, he called William F. Buckley a "cryptofascist." Buckley responded by calling Mr. Vidal a "queer," and the two were in court for years. "
Needless to say, Eugene won.
"In a 1971 essay he compared Norman Mailer to Charles Manson, and a few months later Mailer head-butted him in the green room while the two were waiting to appear on the Dick Cavett show. They then took their quarrel on the air in a memorable exchange that ended with Mr. Cavett's telling Mailer to take a piece of paper on the table in front of them and "fold it five ways and put it where the moon don't shine." In 1975 Mr. Vidal sued Truman Capote for libel after Capote wrote that Mr. Vidal had been thrown out of the Kennedy White House. Mr. Vidal won a grudging apology."
Naturally. Persons lied with every breath.
"Some of his political positions were similarly quarrelsome and provocative. Mr. Vidal was an outspoken critic of Israel's treatment of the Palestinians, and once called Norman Podhoretz, the editor of Commentary, and his wife, the journalist Midge Decter, "Israeli Fifth Columnists." In the 1990s he wrote sympathetically about Timothy McVeigh, who was executed for the Oklahoma City bombing."
Not at all true. He corresponded with McVeigh and discovered that the murderer was not at all "insane" orstupid. He was well-read — and very misguided. To put it mildly.
"And after the Sept. 11 terrorist attacks, he wrote an essay for Vanity Fair arguing that America had brought the attacks upon itself by maintaining imperialist foreign policies. In another essay, for The Independent, he compared the attacks to the Japanese raid on Pearl Harbor, arguing that both Presidents Franklin D. Roosevelt and George W. Bush knew of them in advance and exploited them to advance their agendas."
In both cases correct.
"As for literature, it was more or less over, he declared more than once, and he had reached a point where he no longer much cared. He became a sort of connoisseur of decline, in fact. America is "rotting away at a funereal pace," he told The Times of London in 2009. "We'll have a military dictatorship pretty soon, on the basis that nobody else can hold everything together."
Not at all an unreasonable statement.
"In 2003 Mr. Vidal and his companion, Mr. Austen, who was ill, left their cliffside Italian villa La Rondinaia (the Swallow's Nest) on the Gulf of Salerno and moved to the Hollywood Hills to be closer to Cedars-Sinai Medical Center. Mr. Austen died that year, and in "Point to Point Navigation," his second volume of memoirs, Mr. Vidal recalled that Mr. Austen asked from his deathbed, "Didn't it go by awfully fast?"
"Of course it had," Mr. Vidal wrote. "We had been too happy and the gods cannot bear the happiness of mortals." Mr. Austen was buried in Washington in a plot Mr. Vidal had purchased in Rock Creek Cemetery. The gravestone was already inscribed with their names side by side.
After Mr. Austen's death, Mr. Vidal lived alone in declining health himself. He was increasingly troubled by a knee injury he suffered in the war, and used a wheelchair to get around. In November 2009 he made a rare public appearance to attend the National Book Awards in New York, where he was given a lifetime achievement award. He evidently had not prepared any remarks, and instead delivered a long, meandering impromptu speech that was sometimes funny and sometimes a little hard to follow. At one point he even seemed to speak fondly of Buckley, his old nemesis. It sounded like a summing up. "
"Fondly"? Eugene was a much better actor than you could possibly give him credit for.
A better summing up can be found in this famous scene from Godard's Breathless in whcih jean Seberg interviews Jean-Pierre Melville.
And so he did.
Pink Martini will, needless to say, sing us out.