Surely the facts are STILL in dispute
Journalism is meant to be the first draft of history, and newspaper articles fit that mold nicely, fading into the archives. But books are not so neat.
The digitization of books has facilitated the rerelease of a spate of nonfiction works years or decades after their initial publication, and in some cases the common interpretation of their subject matter has evolved or changed significantly.
Melville House confronted this situation with its decision to reissue in December a 1964 book by A. M. Rosenthal, "Thirty-Eight Witnesses: The Kitty Genovese Case." The book was originally released just months after the murder in March 1964 of 28-year-old Catherine Genovese, known as Kitty, who at around 3 a.m. was returning from her job at a tavern to her apartment in Kew Gardens, Queens, when she was assaulted, stabbed to death and then raped by a psychotic killer.
It was a gruesome story that made perfect tabloid fodder, but soon it became much more. Mr. Rosenthal, a Pulitzer Prize-winning reporter who would go on to become the executive editor of The New York Times, was then a new and ambitious metropolitan editor for the paper who happened to be having lunch with the police commissioner 10 days after the crime. The commissioner mentioned that 38 people had witnessed the murder, and yet no one had come to Ms. Genovese's aid or called the police.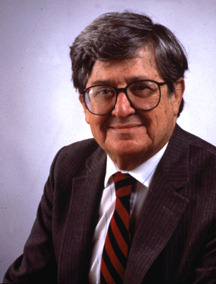 Mr. Rosenthal quickly mapped out a series of articles centered around a tale of community callousness, and then followed in June with his quick-turnaround book, published by McGraw-Hill. National and international interest in the issue spiked, and soon the Kitty Genovese case became a sociological phenomenon studied intensely for clues to behavioral indifference.
In the years since, however, as court records have been examined and witnesses reinterviewed, some facts of both the coverage and the book have been challenged on many fronts, including the element at the center of the indictment: 38 silent witnesses. Yet none of the weighty counter-evidence was acknowledged when Mr. Rosenthal's book was reissued in digital form by Melville — raising questions of what, if any, obligation a publisher has to account for updated versions of events featured in nonfiction titles. Dennis Johnson, the publisher of Melville House, said he knew about the controversy but decided to stand behind Mr. Rosenthal's account. "There are, notably, works of fraud where revising or withdrawing the book is possible or even recommended, but this is not one of those cases," he said. "This is a matter of historical record. This is a reprint of reporting done for The New York Times by one the great journalists of the 20th century. We understand there are people taking issue with it, but this is not something we think needs to be corrected."
Once can only wonder if Rosenthal — a foaming-at-the-mouth homophobe who engineered a reign of terror at the NYT that came to an end only when Jeff Schmalz,
a deeply closeted protege suffering from AIDS, collapsed on the floor of the copyroom wiht a grand mal seizure thus "outing" his serostatus and sexual orientation — knew if Kitty was a lesbian.
Catherine Susan "Kitty" Genovese (July 7, 1935– March 13, 1964) was a New York City woman who was stabbed to death near her home in the Kew Gardens neighborhood of the borough of Queens in New York City, on March 13, 1964.
The circumstances of her murder and the lack of reaction of numerous neighbors were reported by a newspaper article published two weeks later; the common portrayal of neighbors being fully aware but completely nonresponsive has since been criticized as inaccurate. Nonetheless, it prompted investigation into the social psychological phenomenon that has become known as the bystander effect or "Genovese syndrome" and especially diffusion of responsibility.
Born in New York City, the daughter of Rachel (née Petrolli) and Vincent Andronelle Genovese, she was the eldest of five children in a lower-middle class Italian American family and was raised in Brooklyn. After her mother witnessed a murder in the city, the family moved to Connecticut in 1954. Genovese, nineteen at the time and a recent graduate of Prospect Heights High School in Brooklyn, chose to remain in the city, where she had lived for nine years. At the time of her death, she was working as a bar manager at Ev's Eleventh Hour Sports Bar on Jamaica Avenue and 193rd Street in Hollis, Queens. Genovese, a lesbian, shared her Kew Gardens, Queens apartment at 80-20 Austin Street with her partner, Mary Ann Zielonko
The events of Genovese's death are subject to dispute. Some accounts suggest that her cries for help were heard and ignored by numerous residents at the apartment. Other accounts, as detailed below, suggest that residents did not hear her pleas or did provide assistance or both. The exact details are unknown.
Genovese had driven home from her job working as a bar manager early in the morning of March 13, 1964. Arriving home at about 3:15 am she parked in the Long Island Rail Road parking lot about 100 feet (30 m) from her apartment's door, located in an alley way at the rear of the building. As she walked towards the building she was approached by Winston Moseley Frightened, Genovese began to run across the parking lot and towards the front of her building located on Austin Street trying to make it up to the corner towards the major thoroughfare of Lefferts Boulevard. Moseley ran after her, quickly overtook her and stabbed her twice in the back. Genovese screamed, "Oh my God, he stabbed me! Help me!" Her cry was heard by several neighbors but, on a cold night with the windows closed, only a few of them recognized the sound as a cry for help. When Robert Mozer, one of the neighbors, shouted at the attacker, "Let that girl alone!" Moseley ran away and Genovese slowly made her way toward the rear entrance of her apartment building. She was seriously injured, but now out of view of those few who may have had reason to believe she was in need of help.
Records of the earliest calls to police are unclear and were not given a high priority by the police. One witness said his father called police after the initial attack and reported that a woman was "beat up, but got up and was staggering around."
Other witnesses observed Moseley enter his car and drive away, only to return ten minutes later. In his car, he changed to a wide-brimmed hat to shadow his face. He systematically searched the parking lot, train station, and an apartment complex. Eventually, he found Genovese who was lying, barely conscious, in a hallway at the back of the building where a locked doorway had prevented her from entering the building. Out of view of the street and of those who may have heard or seen any sign of the original attack, he proceeded to further attack her, stabbing her several more times. Knife wounds in her hands suggested that she attempted to defend herself from him. While she lay dying, he raped her. He stole about $49 from her and left her in the hallway. The attacks spanned approximately half an hour.
A few minutes after the final attack a witness, Karl Ross, called the police. Police arrived within minutes of Ross' call. Genovese was taken away by ambulance at 4:15 am and died en route to the hospital. Later investigation by police and prosecutors revealed that approximately a dozen (but almost certainly not the 38 cited in the Times article) individuals nearby had heard or observed portions of the attack, though none saw or were aware of the entire incident. Only one witness, Joseph Fink, was aware she was stabbed in the first attack, and only Karl Ross was aware of it in the second attack. Many were entirely unaware that an assault or homicide was in progress; some thought that what they saw or heard was a lovers' quarrel or a drunken brawl or a group of friends leaving the bar when Moseley first approached Genovese
Winston Moseley (born March 2, 1935), a Queens homeowner and Remington-Rand machine operator with no prior record, was later apprehended during a house burglary. He confessed not only to the murder of Kitty Genovese, but also to two other murders of women, both involving sexual assaults. Subsequent psychiatric examinations suggested that Moseley was a necrophile.
Moseley gave a confession to the police in which he detailed the attack, corroborating the physical evidence at the scene. His motive for the attack was simply "to kill a woman." Moseley preferred to kill women because, he said, "they were easier and didn't fight back".Moseley stated that he got up that night around 2:00 am, leaving his wife asleep at home, and drove around to find a victim. He spied Genovese and followed her to the parking lot.
Moseley also testified at his own trial where he further described the attack (along with two other murders and numerous attacks), leaving no question that he was the killer.
He was convicted of murder. On Monday, June 15, 1964, when the death sentence was announced by the jury foreman "The [court]room erupted into loud spontaneous applause and cheers." When calm had returned, the judge added, "I don't believe in capital punishment, but when I see this monster, I wouldn't hesitate to pull the switch myself!" On June 1, 1967, the New York Court of Appeals found that Moseley should have been able to argue that he was "medically insane" at the sentencing hearing when the trial court found that he had been legally sane, and the initial death sentence was reduced to an indeterminate sentence/lifetime imprisonment.
In 1968, during a trip to a Buffalo, New York, hospital for surgery on a self-inflicted injury, Moseley overpowered a guard and beat him to the point that his eyes were bloody. He then took a baseball bat and swung it at the closest person to him and took five hostages, raping one of them in front of her husband—actions for which Moseley would later blame his parents—before he was recaptured after a two-day manhunt. He also participated in the 1971 Attica Prison riots. In the late 1970s Moseley obtained a B.A. in Sociology in prison
Moseley's first parole hearing in 1984 included his defense that "For a victim outside, it's a one-time or one-hour or one-minute affair, but for the person who's caught, it's forever." Moseley remains in prison after being denied parole a fifteenth time in November 2011. Moseley's next parole hearing is scheduled for November 2013
I'm sure Mosley's story would cheer Ron Paul
As for Abe
But leave us not forget –
"This is a matter of historical record. This is a reprint of reporting done for The New York Times by one the great journalists of the 20th century. We understand there are people taking issue with it, but this is not something we think needs to be corrected."
A fact Maurine Dallas Watkins
well understood.
Right kids?