Saint Valentine's Day, commonly known as Valentine's Day, or the Feast of Saint Valentine, is observed on February 14 each year. It is celebrated in many countries around the world, although it remains a working day in most of them.
St. Valentine's Day began as a liturgical celebration of one or more early Christian saints named Valentinus. The most popular martyrology associated with Saint Valentine was that he was imprisoned for performing weddings for soldiers who were forbidden to marry
and for ministering to Christians, who were persecuted under the Roman Empire; during his imprisonment, he is said to have healed the daughter of his jailer Asterius. Legend states that before his execution he wrote "from your Valentine" as a farewell to her.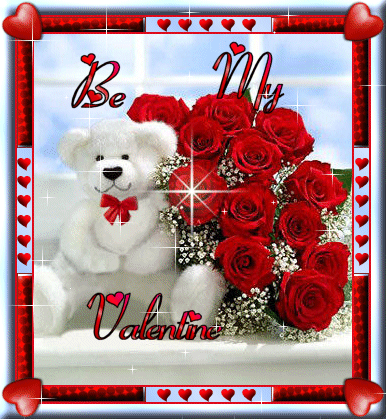 The day was first associated with romantic love in the circle of Geoffrey Chaucer in the High Middle Ages, when the tradition of courtly love flourished. By the 15th century, it had evolved into an occasion in which lovers expressed their love for each other by presenting flowers, offering confectionery, and sending greeting cards (known as "valentines").Valentine's Day symbols that are used today include the heart-shaped outline, doves, and the figure of the winged Cupid. Since the 19th century, handwritten valentines have given way to mass-produced greeting cards
put it best —
"Behold the way our fine- feathered friend
His virtue doth parade.
Thou knowest-not, my dim-witted fried,
The picture thou hast made.
Thy vacant brow and thy tousled hair
Conceal they good intent.
Thou noble, upright, truthful, sincere,
And slightly dopey gent you'r e—"
a fortiori
et finalement