The World's Worst Newspaper has just published an article of interest to a very good friend of mine,
and doubtless zillions more.
Not long ago, Brandon Perlberg had a growing law practice and a Manhattan apartment he shared with his partner, who is British. They hosted themed dinner parties and wine tastings for a wide circle of friends.
But Mr. Perlberg, an American who is gay, now lives in London. Early last year he reluctantly left his law firm, rented out his apartment and said goodbye to friends. After nearly seven years in the United States on legal but temporary visas, his partner had not been able to obtain a visa as a permanent resident. The two were facing the possibility of permanent separation.
Americans with a foreign-born spouse of the opposite sex are able to get them resident visas, or green cards, with relative ease. But federal law does not allow Americans to petition for green cards for same-sex spouses or partners. Eventually, they face a choice of remaining in the country with the immigrant here illegally or leaving the United States.
"Ultimately, we resolved that staying together was the most important thing for us," Mr. Perlberg said. "And the only way to guarantee that we got to stay together was by making this move."
IOW while Teh Ghey may be legal locally, it's not internationally.
Mr. Perlberg is part of a diaspora of gay Americans who have found they had to uproot and leave the country to continue to live with foreign partners. And this year, binational gay couples like his are a new — and controversial — focus of the debate in Washington on an ambitious overhaul of immigration laws. In a blueprint that President Obama presented last month, he pledged to give citizens, and also immigrants who are legal residents, the ability to petition for a green card for a same-sex foreign partner, if they can show they have "a permanent relationship."
The Supreme Court will also take up same-sex issues this year, with hearings in March on two cases that challenge the definition of marriage as being a union between only a man and a woman. One case deals directly with a 1996 statute, the Defense of Marriage Act, that prohibits the federal government from recognizing same-sex marriage and governs the exclusion of gay couples from visas and other immigration benefits.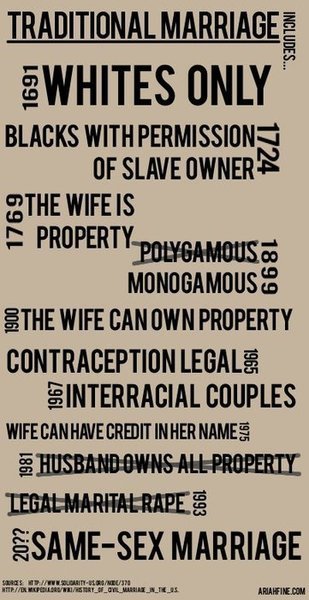 The politics of same-sex marriage are rapidly shifting, with polls showing Americans viewing it increasingly favorably but still divided. Many Republican voters strongly oppose it. Leading Republican lawmakers have questioned whether Congress should include such a hotly disputed issue in the debate when it will also wrangle with giving legal status to 11 million illegal immigrants.
"There are so many other, bigger issues the Congress has to resolve in immigration reform before we would even get to a point where we would be discussing a change to a longstanding policy like this," said Senator Charles E. Grassley of Iowa, the highest-ranking Republican on the Senate Judiciary Committee, which is working to prepare immigration legislation.
Frankly few things are bigger these days than LGBT love and happiness.
The restrictions in the marriage act, known as DOMA, have a direct impact on Americans with foreign-born spouses or partners who want to live in the United States.

"A straight couple living in the U.S. can apply for a green card based on their spousal relationship," said Rachel B. Tiven, the executive director of Immigration Equality, a legal advocacy group focusing on gay men and lesbians. "Gay couples simply can't do that."
The operative term is "simply."
For the first time, in Mr. Obama's blueprint, same-sex couples have been included in a comprehensive framework for immigration legislation.
The president "has long believed that Americans with same-sex partners from other countries should not be faced with the painful choice between staying with the person they love or staying in the country they love," the White House spokesman, Jay Carney, said when Mr. Obama announced his plan in Las Vegas on Jan. 29.
Did you say "Vegas"?
The president's proposal was echoed in a bill introduced last week in the Senate by Patrick J. Leahy of Vermont, a Democrat who is the Judiciary Committee chairman, and Susan Collins of Maine, a Republican. A similar bill was introduced in the House of Representatives this month.
Mr. Perlberg, 34, has been following the debate in Washington from the apartment in London where he landed with his partner, Benn Robert Storey, 31. In a telephone interview, they recalled that Mr. Storey had never felt like an exile during the years they lived together in New York. A graphic designer, Mr. Storey already had a job and a work visa lined up when he moved to the United States.
"I did not feel like a British person in New York, I felt like a New Yorker," Mr. Storey said. "And during that time, my relationship with Brandon grew stronger and stronger."
A circumstance that doubtless engraged
But the end of Mr. Storey's temporary visas was approaching. Because he does not have an advanced degree in a technical profession, lawyers advised them that Mr. Storey's chances of gaining a green card based on his employment were very slim.
The uncertainty of Mr. Storey's immigration future became "a dark cloud that hung over our relationship," Mr. Perlberg said. In July 2011, same-sex marriage became legal in New York State. But under the federal marriage law, Mr. Storey still would not have been eligible for a green card as a spouse.
When immigration also became a volatile issue in Britain, they decided to move quickly, fearing that they might not be able to live in either country.
THANKS A LOT LIMEYS!!!!
In contrast to Mr. Storey's indefinite wait in the United States, Britain approved a resident visa for Mr. Perlberg in 48 hours. But the move was wrenching for him.
"I had developed an identity as a New Yorker," Mr. Perlberg said, "and, really, a passion for the city and the country in which I lived. And then in one fell swoop I was just pushed down to the bottom of the ladder."
When they arrived in London in January 2012, neither one had a job. In New York Mr. Perlberg had practiced marriage law. But there was no demand in London for a lawyer versed in New York State marital code. After a year of searching and financial hemorrhage, Mr. Perlberg finally took a job at an international accounting firm.
Well at least you've GOT a job.
Gay Americans in binational couples have settled in many countries in Europe, which have friendlier laws for them. One American, Martha McDevitt-Pugh, started a group in the Netherlands, the Love Exiles Foundation, to bring gay Americans together. Speaking by telephone from Amsterdam, she said she moved to the Netherlands so she could live with her wife, Lin, who was born in Australia. They were married in the Netherlands in 2001.
"So many Americans have met someone from another country," Ms. McDevitt-Pugh said. "They fall in love, and they have no idea that anything could go wrong. They assume there must be some way to get your partner to stay in the U.S." She said there were also communities of gay American immigration exiles in Australia, Canada, Germany and Spain.
In a sign of the emerging differences among lawmakers, a bipartisan Senate group that is drafting a comprehensive bill did not include any reference to same-sex couples in a blueprint it released last month. A Republican in the group, Senator John McCain of Arizona, has warned that adding the divisive social issue to the legislation could "derail it."
As Mr. Perlberg watches from London, he acknowledges that things could be worse. "London is not Siberia," he said. "I have a new job and a new career, and I'm excited about that."
But he said he wrestles with resentment. "It's very difficult as an American to have gone through all that and know that the country just pushed us out for being in love," he said, "and being gay."
Because "Gay" and "Love" aren't supposed to go tgether, according to the Heterosexual Dictatorship.
Just remember kids–