Oh Miss Thing, how you DO go on!
Here's "what we had in England"
Yes sex between fathers and sons is incest, numbnuts. The ability to procreate isn't required to do the deed.
"Who would want to marry their son?"
Here's someone who would know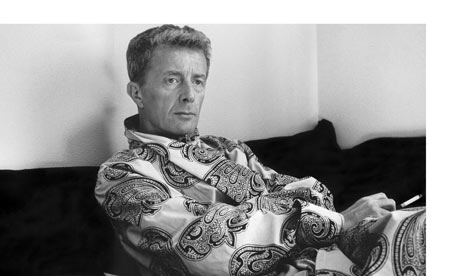 –judging from this truly remarkable story he wrote about incest which he discusses with telling detail here.
"Also a dog that he loves"
You rang?
Let's throw some more of Irons on the fire
Jeremy John Irons (born 19 September 1948) is an English actor. After receiving classical training at the Bristol Old Vic Theatre School, Irons began his acting career on stage in 1969, and has since appeared in many London theatre productions including The Winter's Tale, Macbeth, Much Ado About Nothing, The Taming of the Shrew, Godspell and Richard II. In 1984, he made his Broadway debut in Tom Stoppard's The Real Thing and received a Tony Award for Best Actor.
Irons's first major film role came in the 1981 romantic drama The French Lieutenant's Woman, for which he received a BAFTA nomination for Best Actor. After starring in such films as Moonlighting (1982), Betrayal (1983) and The Mission (1986), he gained critical acclaim for portraying twin gynaecologists in David Cronenberg's psychological thriller Dead Ringers (1988).
In which he plays identical twins who almost have sex
In 1990, Irons played accused murderer Claus von Bulow in Reversal of Fortune, and took home multiple awards including an Academy Award for Best Actor.
Here comes the clip!
Here he is talking about Claus. Clearly Barbet was typecasting when he picked Irons to play the sinister lounge lizard.
Other notable films have included The House of the Spirits (1993), The Lion King (1994), Die Hard with a Vengeance (1995), Lolita (1997), The Man in the Iron Mask (1998), The Merchant of Venice (2004), Being Julia (2004), Kingdom of Heaven (2005), Eragon (2006), Appaloosa (2008), and Margin Call (2011).
Irons has also made several notable appearances on TV. He earned his first Golden Globe Award nomination for his breakout role in the ITV series Brideshead Revisited (1981)
Where he played a cocktease superbly
In 2006, Irons starred opposite Helen Mirren in the historical miniseries Elizabeth I, for which he received a Golden Globe Award and an Emmy Award for Best Supporting Actor. Since 2011, he has been starring in the Showtime historical series The Borgias.
In October 2011, he was nominated Goodwill Ambassador of the Food and Agriculture Organization of the United Nations.

Irons married Julie Hallam 1969 and subsequently divorcedHe married Irish actress Sinéad Cusack on March 28, 1978.They have two sons, Sam (b. circa 1978), who works as a photographer, and Maximilian Paul Diarmuid Irons (b. circa 1986), also an actor. Both of Irons' sons have appeared in films with their father – Sam as the eponymous hero in Danny, Champion of the World and Max in Being Julia.
No word at present as to whether either harbor plans to marry their father.
Here's Max
Hubba-Hubba.
Dad, however, appears to have eyes for Sam
Does Sinead have Reno on the Beano ? (as J.J. Hunsecker would put it)
Irons' wife and children are Catholic; of himself, he has stated, "I don't go to church much because I don't like belonging to a club, and I don't go to confession or anything like that, I don't believe in it. But I try to be aware of where I fail and I occasionally go to services. I would hate to be a person who didn't have a spiritual side because there's nothing to nourish you in life apart from retail therapy
Apparently THIS
was "service."
Take it away Marilyn!