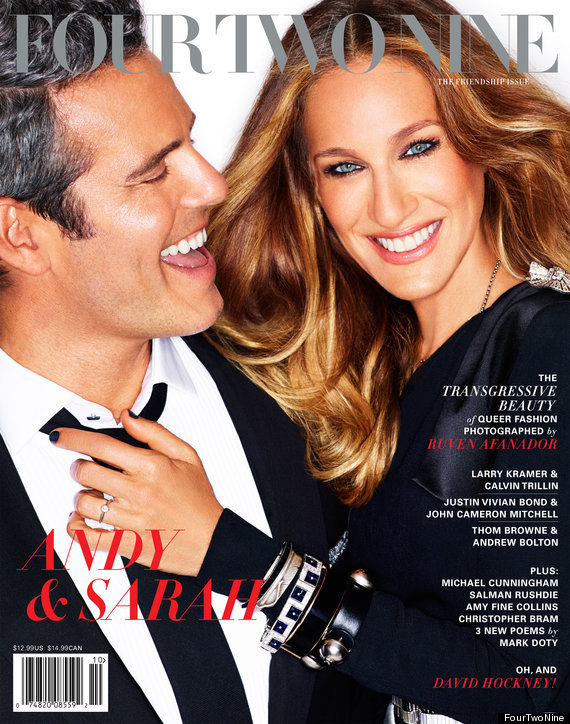 At the World's Worst News paper Guy Trebay finds himself "In Search of a Gay Aesthetic"
"I once asked Vivienne Westwood what women have contributed to fashion," said Valerie Steele, the director of the Museum at the Fashion Institute of Technology. "And she answered, 'Probably not as much as gay men.' "
Whether or not this assertion stands up to scrutiny, "A Queer History of Fashion: From the Closet to the Catwalk" — a pioneering show curated by Ms. Steele and her colleague, Fred Dennis — makes a cogent case for a more balanced view of fashion history, one that, given the widely held perception that gay men dominate fashion, has curiously tended to skew heterosexual and male.
The challenge faced by the curators of "Queer History of Fashion," which opens this week, Ms. Steele added, "Was how are you to going to demonstrate that there is a gay aesthetic?"
That was the task when they began organizing the show two years ago, with little to go on but a determination to restore to a proper place in history the countless lesbian, gay, bisexual and transgender people who, without question, contributed greatly to fashion. Somehow, gay men and lesbians were left out of most official accounts of fashion history, Ms. Steele said. "This was our attempt to write them back into history."
Covering three centuries through 100 garments, "Queer History of Fashion" identifies and chronicles the hidden-in-plain-sight presence of "queers" (the curators' preferred term) — from the flamboyant 18th-century personages known as mollies, to 20th-century avatars of butch lesbian elegance, gay clones, drag queens and marquee designers whose open-secret sexuality was long kept concealed.
In the age of gay marriage, it can seem almost implausible that designers like Christian Dior, Bill Blass, Halston and countless others spent their professional lives in the closet, or that homophobia was rampant in a field where stereotypes have long held that many creative types were gay.
"We said, 'Maybe these are just stereotypes and nobody wants to be stereotyped, but anyway let's explore it,' " Ms. Steele said. "If you don't, you're perpetuating the practice of 'inning.' "
During times in which their sexuality was not just unwelcome but often illegal, gay men, bisexuals and lesbians improvised a social theater most notably expressed, Ms. Steele said, through flamboyance, transgression, elaborately coded forms of self-expression and an openly playful experimentation with conventional forms of gender display.
At first "we figured we'd start with the middle of the 20th century, because historians can't seem to find anything earlier than Dior," Ms. Steele said. "But then, when you looked more deeply into the history, you found these proto-gay cultures in cities like London, Paris, Amsterdam."
Combing through 18th-century accounts, Ms. Steele uncovered records of London taverns known as molly houses, frequented by "cross-dressing quote-unquote sodomites, who drank and caroused," and wore women's clothes, she said. "One of the molly houses was run by Mother Clap. You really couldn't make this stuff up." (In fact, you wouldn't need to, since the gay historian Rictor Norton thoroughly explored this particular gay subculture in a 1992 book, "Mother Clap's Molly House.")
Enlightenment liberality only went so far, though, and during a 1710 purge, the London police padlocked the molly houses and jailed their patrons. Some were eventually put in the pillory. Others less fortunate were put to death. "Three were executed," Ms. Steele said.
And in that grim fact can be found insight into the necessity for devising systems of covert signs and symbols, visual codes gay people improvised in response to oppression.
Whether there evolved out of this a "gay aesthetic" is arguable, though it can certainly be supposed that gay and lesbian people may historically have found a haven in fashion because, as Ms. Steele suggested, it offered "a chance to create another world in reaction to a homophobic society." In all likelihood, many found their way to fashion because the doors to more-conservative professions were barred to them.
"The fact that so many people were closeted kept them from being credited and recognized," Ms. Steele added, noting that Dior, the great French couturier, never came out for fear of shocking his mother; that the Austrian-born innovator Rudi Gernreich, a gay activist in private life, never dared come out publicly for fear of deportation;
that the visionary British fashion editor Madge Garland was cashiered by British Vogue when her sexuality was revealed.
Even the award-winning contemporary designer Narciso Rodriguez once briefly considered abandoning a career in fashion, as he explains in an essay in the catalog for the exhibition, because his parents were alarmed that he would "go gay" if he did.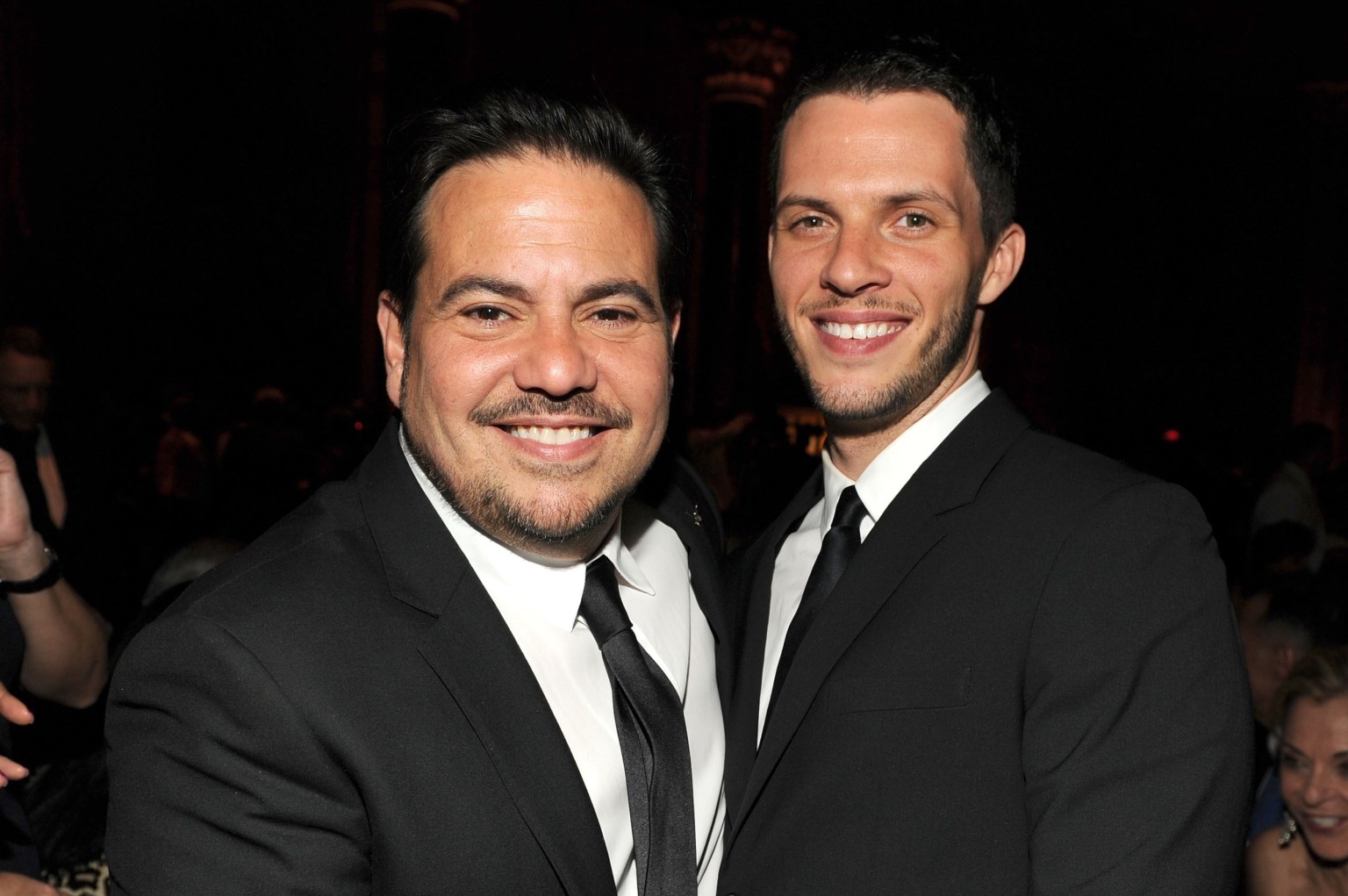 "The point of doing this exhibition was to recognize the people who went before my generation," said Mr. Dennis, 60. "The perception now is that gay is O.K. One problem that creates is that, among a younger generation, there is a lack of remembrance" of centuries of intolerance. "Even as a gay man, I don't know my own history," he said.
Joel Sanders, the architect and queer theorist who designed the exhibition, said: "As outsiders, as queers, gays and lesbians have always had to have feelers out, to be more aware of coded signifiers." Every era, in other words, had its "tell": There were red neckties in the 1890s, bleached hair in the 1930s, hatbands in the 1940s, Levi's in the 1970s — crotch sanded by the wearer to enhance genital display.
To suggest the implicit reciprocal relationship between gay culture and high fashion, Mr. Sanders constructed a white catwalk to display mannequins dressed in high-fashion clothes. Beneath it runs a purple platform for displaying styles associated directly with gay subcultures: fashion's straight ego and its lavender id.
"The subcultural planes turn upward," disruptively, Mr. Sanders said. That they did.
As interpreted by the exhibition's curators, everything from Yves Saint Laurent's "Le Smoking" to Jean Paul Gaultier's menacing cone bras and Gianni Versace's leather bondage harnesses were adapted from various forms of LGBT expression. And what wasn't copied outright from drag queens or clones or butch lesbians or transvestites or leather daddies eventually found its way into high fashion as quotation.
One poignant element of history addressed by "Queer History of Fashion" is the devastation AIDS wreaked on the industry. Mr. Dennis's favorite among the garments on display, he explained, is not Liberace's marabou-trimmed cape or Marlene Dietrich's tuxedo or a sculptural gown by the Anglo-American genius Charles James, but a gray cashmere and cashmere-lined leather outfit by the little known men's wear designer Bill Robinson.
"Bill was one of the first openly gay men in men's wear, the Donna Karan of men," Mr. Dennis said. "He did great unconstructed suits before those things were accepted as business wear." The Robinson "ensemble" is a far cry from what Mr. Dennis termed "over the top" designs, like the Versace harness dresses, Gaultier's cone bra or Rick Owens's floor-length jersey sheath dress for men.
"The Bill piece means a lot to me because Bill was the first person in New York I knew who was ill," he said. (Mr. Robinson died at 45 in 1993.) For Mr. Dennis, the impetus to create "Queer History of Fashion" was twofold. It was important to track gay presence and mark its progress out of the closet. It was also important to commemorate the design legacy of a generation lost to AIDS.
"The people who would have become the old masters all died off," Mr. Dennis said. "You can't understand fashion until you put those gay people back in it." The curator paused. Then he said, "You have to ask yourself, would there be a Tommy Hilfiger if Perry Ellis had lived?"
Cue The Kinks!