Surely the facts are not in dispute: It's all Mozart's fault!
A House stenographer was pulled out of the House chamber while shouting into the microphone during Wednesday's vote on a compromise bill to end the government shutdown and raise the debt limit.
The woman was Dianne Reidy, an official reporter with the Office of the Clerk, two sources told ABC News.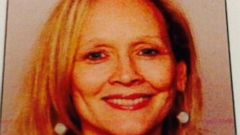 She was heard shouting "the House is divided," according to one source. She was pulled off the rostrum by chamber security staff.
"He will not be mocked," the woman said, according to an audio recording of the incident posted online by Public Radio International reporter Todd Zwillich. "This is not one nation under God. It never was."
"The greatest deception here is this is not one nation under god! It never was. Had it been, it would not have been! The Constitution would not have been written by Freemasons!" she added.
The incident caused a moment of chaos in the chamber as the presiding member, Rep. Ileana Ros Lehtinen, R-Fla., repeatedly banged the gavel, trying to restore order.
According to the Washington Post, Rep. Gerry Connolly, D-Va., expressed "sympathy" for the stenographer "because something clearly happened there."
Reporters and onlookers documented the incident in a series of confused tweets:
Which undoubtedly sounded like this:
When they should have sounded like THIS!