In the popular imagination he's most remembered for this –
But I'll always see him as THIS–
Eli Wallach, the enduring and artful character actor who starred as weaselly Mexican hombres in the 1960s film classics The Magnificent Seven and The Good, the Bad and the Ugly, has died. He was 98.
Wallach, who won a Tony Award in 1951 for playing Alvaro in Tennessee Williams' original production of The Rose Tattoo, made his movie debut as a cotton-gin owner trying to seduce a virgin in Elia Kazan's Baby Doll (1956) and worked steadily well into his nineties, died Tuesday, his daughter Katherine told The New York Times..
Among his survivors is actress and frequent co-star Anne Jackson, his wife of 66 years.
Getting back to Baby Doll
the brouhaha this Tennessee Williams scripted, Elia Kazan directed film created in 1956 should never be forgotten.
Francis Cardinal Spellman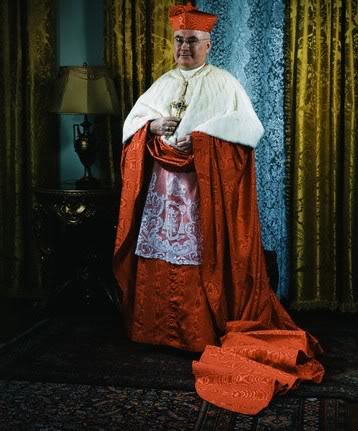 the New York-based prelate, famous for the blow-jobs he administered to both Broadway chorus boys and Army helicopter pilots alike held unprecedented political sway in this country for reasons that have yet to be fully explained.
Baby Doll so upset his eminence that he gave a sermons about it in St. Patrick's Cathedral, warning the faithful that seeing this movie meant they had earned themselves a one-way ticket to Hell.
Talk about "bad reviews"!
Back in 1986 at a press junket for Tough Guys , a pleasant but exceedingly minor Disney comedy, I had the great pleasure of talking with Eli Wallach. Kirk Douglas and Burt Lancaster were the film's stars. And while Douglas was quite willing to do the usual "round-robin" style interview (a luncheon for the press in which he'd go from table to table) Lancaster decreed that he'd give one press conference only. Wallach — who enjoyed the spectacle Lancaster's plus-sized personality always provided, sat down with the rest of us in the press room — and as luck would have it, right next to me.
"Mr. Wallach, I'm old enough to remember the ruckus Cardinal Spellman kicked up over Baby Doll "
And at that point Eli Wallach launching into a letter-perfect imitation of Franny Spellman in high dudgeon.
"I come back from seeing our brave boys in Korea, and what do I find? BABY DOLL!!!!"
"You know everyone thought what upset Spellman was Carroll Baker — but I know it was you."
And Eli Wallach laughed and laughed and laughed, nodding his head and sputtering "I know, I know." all the while.
And now LET'S GO TO HELL!