Can I get an "Oh, Prunella!"?
If he Big Invisible Bi-Polar Daddy Who Lives in the Sky is so upset about gay U.S. ambassadors, he should have dropped the big one back in 1999 when President Clinton appointed James Hormel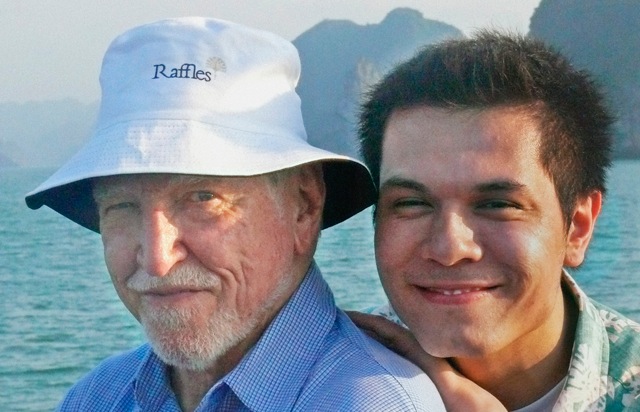 (Seen in above pic with his boyfriend Michael Nguyen) to Luxembourg
Most appropriate when one recalls Pearl Mesta
a Beltway socialite President Truman appointed to the same place. This inspired Irving Berlin to write his great Broadway hit Call Me Madam
And so, who better to sing us out (accompanied by that imp of the perverse, Donald O'Conner) than Her Satanic Majesty Ethel Merman ?
Take it away kids!