A very nice speech by Ryan Murphy who's well aware that the very fine film he's made from Larry Kramer's very fine play is a historical document of great import.
Larry (who is still with us!)
was writing about what he witnessed during a space and time that while not all that long ago is threatening to be lost to history — even though the AIDS pandemic is not over.
I was talking with the lovely Ira Sachs recently regarding his great film Love is Strange, whose principle characters are old enough to have lived though a considerable amount of modern gay history, and seen the loss of many to the disease.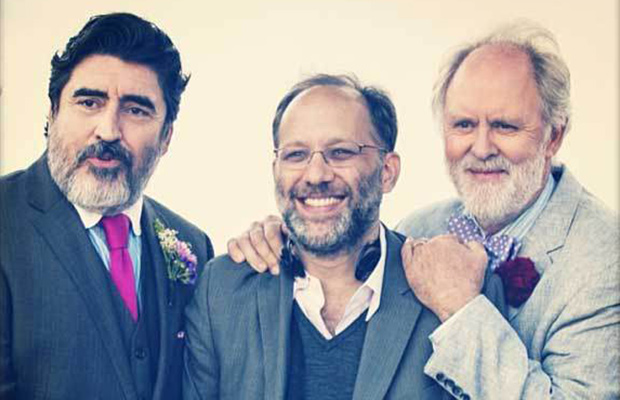 Ira, being in his 40's reminded me that I witnessed the loss of a great many more than he did. And it's true. A day doesn't go by when I don't think of Richard Rouilard or Michael Callen or G. Luther Whitington or Warren Sonbert or Tony Holland

to name just a few.
I saw the best minds of my generation. . . .DEAD!
The loss is incalculable. Never to hear their voices again. Never to revel in their words. Never to delight in their presences. But we have The Normal Heart to either remind us, or in the case of today's DAMNED KIDS inform us.
I daresay we're lucky it didn't fall to the ceaselessly procrastinating Babs Brolin
She's busy these days threatening to do Gypsy, though she's eons too old for it.
Plus Chris Colfer is the definitive Rose.
And now to sing us out. . .Liza