Surely what Tim Cook wrote is not in dispute
Throughout my professional life, I've tried to maintain a basic level of privacy. I come from humble roots, and I don't seek to draw attention to myself. Apple is already one of the most closely watched companies in the world, and I like keeping the focus on our products and the incredible things our customers achieve with them.
At the same time, I believe deeply in the words of Dr. Martin Luther King, who said: "Life's most persistent and urgent question is, 'What are you doing for others?' " I often challenge myself with that question, and I've come to realize that my desire for personal privacy has been holding me back from doing something more important. That's what has led me to today.
For years, I've been open with many people about my sexual orientation. Plenty of colleagues at Apple know I'm gay, and it doesn't seem to make a difference in the way they treat me. Of course, I've had the good fortune to work at a company that loves creativity and innovation and knows it can only flourish when you embrace people's differences. Not everyone is so lucky.
While I have never denied my sexuality, I haven't publicly acknowledged it either, until now. So let me be clear: I'm proud to be gay, and I consider being gay among the greatest gifts God has given me.
Being gay has given me a deeper understanding of what it means to be in the minority and provided a window into the challenges that people in other minority groups deal with every day. It's made me more empathetic, which has led to a richer life. It's been tough and uncomfortable at times, but it has given me the confidence to be myself, to follow my own path, and to rise above adversity and bigotry. It's also given me the skin of a rhinoceros, which comes in handy when you're the CEO of Apple.
The world has changed so much since I was a kid. America is moving toward marriage equality, and the public figures who have bravely come out have helped change perceptions and made our culture more tolerant. Still, there are laws on the books in a majority of states that allow employers to fire people based solely on their sexual orientation. There are many places where landlords can evict tenants for being gay, or where we can be barred from visiting sick partners and sharing in their legacies. Countless people, particularly kids, face fear and abuse every day because of their sexual orientation.
I don't consider myself an activist, but I realize how much I've benefited from the sacrifice of others. So if hearing that the CEO of Apple is gay can help someone struggling to come to terms with who he or she is, or bring comfort to anyone who feels alone, or inspire people to insist on their equality, then it's worth the trade-off with my own privacy.
I'll admit that this wasn't an easy choice. Privacy remains important to me, and I'd like to hold on to a small amount of it. I've made Apple my life's work, and I will continue to spend virtually all of my waking time focused on being the best CEO I can be. That's what our employees deserve—and our customers, developers, shareholders, and supplier partners deserve it, too. Part of social progress is understanding that a person is not defined only by one's sexuality, race, or gender. I'm an engineer, an uncle, a nature lover, a fitness nut, a son of the South, a sports fanatic, and many other things. I hope that people will respect my desire to focus on the things I'm best suited for and the work that brings me joy.
The company I am so fortunate to lead has long advocated for human rights and equality for all. We've taken a strong stand in support of a workplace equality bill before Congress, just as we stood for marriage equality in our home state of California. And we spoke up in Arizona when that state's legislature passed a discriminatory bill targeting the gay community. We'll continue to fight for our values, and I believe that any CEO of this incredible company, regardless of race, gender, or sexual orientation, would do the same. And I will personally continue to advocate for equality for all people until my toes point up.
When I arrive in my office each morning, I'm greeted by framed photos of Dr. King and Robert F. Kennedy.
Him Tim, how about a photo of –
I don't pretend that writing this puts me in their league. All it does is allow me to look at those pictures and know that I'm doing my part, however small, to help others. We pave the sunlit path toward justice together, brick by brick. This is my brick.
The World's Worst Newspaper is duly impressed.
Tim Cook's declaration on Thursday that "I'm proud to be gay" made him the first publicly gay chief executive of a Fortune 500 company. But Mr. Cook isn't just any chief executive. And Apple isn't any company. It's one of the most profitable companies in the Fortune 500 and ranks No. 1 on the magazine's annual ranking of the most admired companies.

As Lloyd Blankfein, the chief executive of Goldman Sachs, put it, "He's chief executive of the Fortune One. Something has consequences because of who does it, and this is Tim Cook and Apple. This will resonate powerfully."
Or Vibrate.
Trevor Burgess, the openly gay chief executive of C1 Financial in Florida, and one of the first publicly gay chief executives of a public company, said Tim Cook used "the metaphor of laying a brick on the 'path towards justice.' " But, "This is more like 600 million bricks," Mr. Burgess said. "He has the most influential voice in global business."
Given widespread rumors that he was gay, including being ranked No. 1 on Out magazine's list of the most powerful gay people last year, the fact that Mr. Cook is gay is less surprising than his willingness to publicly acknowledge and embrace it.
Note the reference to Alabama
He certainly made the announcement from a position of strength: Apple just completed the most successful product introductions in its history, the iPhone 6 and 6 Plus, and reported record cash flow earlier this month. Apple's latest fiscal year "was one for the record books," Mr. Cook told investors. Mr. Cook has survived the intense glare of attention since succeeding Apple's legendary founder, Steve Jobs, in 2011.
"We must have dollar and Oh we know why."
Still, Mr. Cook was plainly reluctant, and, as he put it in his essay in Bloomberg Businessweek, "I don't seek to draw attention to myself." But, he wrote, he came to the realization that "If hearing that the C.E.O. of Apple is gay can help someone struggling to come to terms with who he or she is, or bring comfort to anyone who feels alone, or inspire people to insist on their equality, then it's worth the trade-off with my own privacy."
The NYT adores "privacy" — Nick Kristoff's Mia Farrow-fueled jihad against Woody Allen to the contrary
Although Mr. Cook and Mr. Blankfein are professionally close (they were together in China last week), and Mr. Blankfein has publicly championed gay rights, they had never discussed Mr. Cook's sexual orientation. "I don't talk about my sexual predilections, and if anybody asked it would be jarring," Mr. Blankfein said. "No one owes the public such a deep view of his personal life. People underestimate how hard this is. But someone had to be first. For Tim, this was a commitment to make life easier and better for others. It was a generous and courageous thing to do."
Hey, it was the right thing to do.
It's also something that was "unthinkable" when Allan Gilmour was chief financial officer and a board member at Ford, Mr. Gilmour said. "Companies didn't want controversial executives," he recalled. As a gay man, he kept his own sexual orientation a closely guarded secret, he said, but there were rumors. He was single and had never married. He retired in 1995 at age 60 after he was twice passed over for the top job.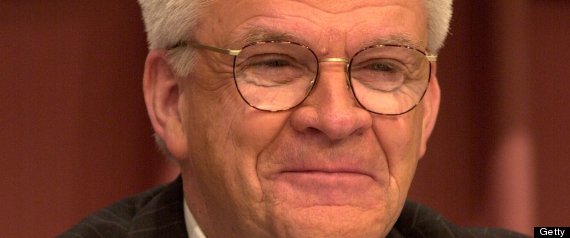 Mr. Cook's announcement is "historic and it's wonderful," Mr. Gilmour said. Progress "has been erratic, but it's major." Mr. Gilmour came out to a local newspaper in 1996, returned for a stint as the openly gay vice chairman at Ford, and served as president of Wayne State University and on numerous corporate boards. He recently married his partner, Eric Jirgens, in Vermont.
On Thursday, he sent Mr. Cook an email thanking him for his "courage and leadership." He added: "I found, after I outed myself in a poorly planned interview, that my life had a new, and wonderful, dimension. I didn't have to dissemble, lie, exaggerate, change the subject, etc. I was what I was."
"I yam what I yam!"
Richard L. Zweigenhaft, co-author of "Diversity in the Power Elite: How It Happened, Why it Matters" and a psychology professor at Guilford College in North Carolina, who has closely tracked the progress of minorities in business, said Mr. Cook's announcement gave him "the same feeling that I had back in 1998, when many were speculating about when the first African-American would be appointed a Fortune-level chief executive and who it would be."
There were two named in 1999 — Franklin D. Raines at Fannie Mae and Lloyd Ward at Maytag. By 2005, there were seven more African-American chief executives at Fortune 500 companies. "Those first appointments really opened the gates," Professor Zweigenhaft said. "It was like the car went from zero to 60 in 10 seconds." But since then, progress has stalled, and there are no more African-American chief executives today than there were in 2005.
Professor Zweigenhaft noted that unlike African-Americans, women and Hispanics, for gay men and lesbians, "There's the issue of self-disclosure — they may choose not to publicly disclose their sexual orientation." That may be one reason it has taken so long for a chief executive of a Fortune 500 company to come out publicly as gay since doing so may distract from the company and its products.
"Your mission at Ford was to serve the company," Mr. Gilmour said. "It wasn't to draw attention to yourself. It wasn't about self-realization."
This was evidently a consideration for Mr. Cook. In his essay, he said, "I like keeping the focus on our products and the incredible things our customers achieve with them." Mr. Cook told Josh Tyrangiel, senior executive editor at Bloomberg, that he had sought and obtained the approval of Apple's board before making the announcement, Mr. Tyrangiel said on Bloomberg Television.
Mr. Blankfein sent an internal memo on Thursday to Goldman Sachs employees, praising Mr. Cook's "eloquent" statement and stressing "the importance of a workplace that celebrates and embraces people's differences."
But he acknowledged in an interview: "There are still pockets of resistance. There's still gender discrimination, and we're still dealing with racial issues. I'm not sure we can say the battle has been won. But I think people are pretty confident how the battle will end. It's amazing how much progress has been made and how fast."
Todd Sears, the founder of Out on the Street, which promotes gay and lesbian leadership in the financial industry, and who has been encouraging gay chief executives to come out, said Mr. Cook's statement might have even more impact outside the United States. "Sixty percent of Apple's sales are outside the United States," he said. "People love Apple products. It's the biggest company on the globe. There are 78 countries where being gay is illegal, and in a third of those, it's punishable by death. What are those countries going to do when Tim Cook comes to visit?"
I doubt he'll be given this sort of welcome mat.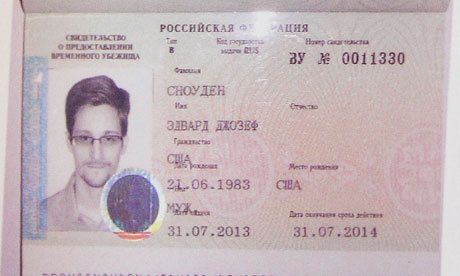 Mr. Cook's essay also seemed carefully drafted to be inclusive, to embrace anyone who feels different or excluded, which could broaden its impact far beyond the lesbian, gay, bisexual and transgender communities. Mr. Cook was "wonderfully candid about why it was difficult for him to come out," said Kenji Yoshino, a constitutional law professor at New York University and co-author of "Uncovering Talent: a New Model for Inclusion."
Kenji's a Total Babe!
"When I give presentations on diversity and inclusion in organizations, I often start by noting that of the Fortune 500 C.E.O.s, 5 percent are women, 1 percent are black and zero percent are openly gay," Professor Yoshino said.
In his essay, Mr. Cook wrote that he was many things besides being gay: "an engineer, an uncle, a nature lover, a fitness nut, a son of the South, a sports fanatic." Professor Yoshino noted: "When Drew Faust became the first female president of Harvard, she made a similar point. 'I am not the woman president of Harvard,' she said. 'I'm the president of Harvard.' "
Professor Yoshino added: "We should honor these individuals as the pioneers they are. But one way we do so is to let them know that we will not reduce their stories to that one narrative. So in my next presentation, which I am about to give in an hour, I will happily adjust the gay C.E.O. statistic up to 0.2 percent, but underscore that the movement has occurred today thanks to 'the nature lover and sports fanatic' Tim Cook."
– from Alabama
Cue Judy and Fred