I've been thinking lately about
one of his most notable achievements.
"Trouble in Tahiti" is a one-act opera in seven scenes composed by Leonard Bernstein with an English libretto by the composer, dedicated to Marc Blitzstein. It is the darkest among Bernstein's "musicals", and the only one for which he wrote the words as well as the music. The opera received its first performance on 12 June 1952 at Bernstein's Festival of the Creative Arts on the campus of Brandeis University in Waltham, Massachusetts to an audience of nearly 3,000 people. The NBC Opera Theatre subsequently presented the opera on television in November 1952, a production which marked mezzo-soprano Beverly Wolff's professional debut in the role of Dinah.Wolff later reprised the role in the New York City Opera's first staging of the work in 1958. The original work is about 40 minutes long.
The end of World War II saw an explosion in the arts in America the likes of which hasn't been seen before or since (Gore Vidal called it The Golden Age )
What was going on wasn't just a boost in artistic expression overall but a serious criticism of the status quo represented by suburbia — the supposed paradise we were all "rewarded" with. It was seen immediately as a trap by any number of thoughtful artists like Bernstein and Joseph L. Mankiewicz
Not to mention John Updike with his tales of furtive suburban adultery and John Cheever with his life of furtive suburban bisexuality.
But it's Lenny (who I've written about recently) who's the standout on this score.
But have things really changed that much?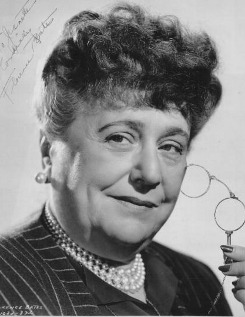 I think not.
Marianne Faithfull will sing us out.