"It's that man again!"
and Ta-Nehisi Coates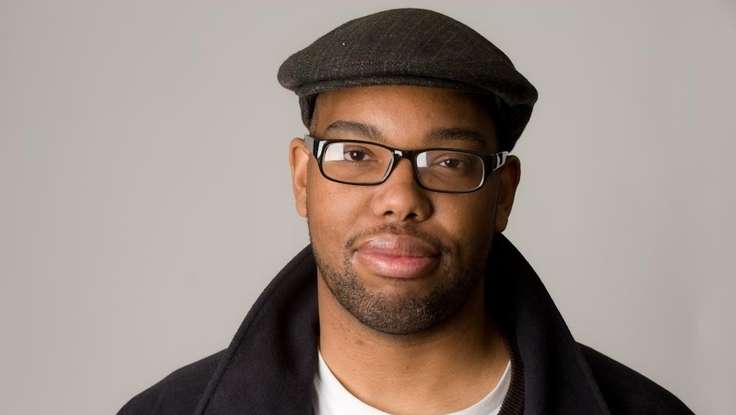 has something to say about him

I spent parts of 2006 and 2007 following Bill Cosby around the country. He was then in the midst of giving a series of "call-outs" in which he upbraided the decline of morality in the black community. Our current organic black conservative moment largely springs from these efforts. It's worth distinguishing an "organic black conservative" from a black or white Republican moment. Black Republicans, with some exceptions, don't simply exist as people who believe in free markets and oppose abortion, but to assure white Republicans that racism no longer exists. Organic black conservatives (like Cosby, for instance) are traditionalists, but they hold no such illusions about America's past. They believe this country to be racist, perhaps irredeemably so, but assert nonetheless that individual effort can defeat trenchant racism. The organic black conservative vision is riding high at the moment. Thus even the NAACP cannot denounce the outriders of Ferguson without the requisite indictment of "black on black crime."
"White on white crime" having been taken care of by–
The author of this moment is Bill Cosby. In 2004, he gave his "Poundcake Speech," declaring black youth morally unworthy of their very heritage.
Cosby followed the speech with a series of call-outs. I observed several of these call-outs. Again, unlike typical black Republicans, Cosby spoke directly to black people. He did not go on Fox News to complain about the threat of the New Black Panther Party. He did not pen columns insisting the black family was better off under slavery. He was not speaking as a man sent to assure a group that racism did not exist, but as a man who sincerely believed that black people, through the ethic of "twice as good," could overcome. That is the core of respectability politics. Its appeal is broad in both black and white America, and everywhere Cosby went he was greeted with rapturous applause.
And being that he was appointed "Head Nigger in Charge," Cosbyundoubtedly felt he was entitled to do this. After all, hadn't he given away millions to black colleges? He had "All the Respectability Money Can Buy"
I published a reported essay in 2008, in this magazine, on these call-outs. In that essay, there is a brief and limp mention of the accusations against Cosby. Despite my opinions on Cosby suffusing the piece, there was no opinion offered on the rape accusations. This is not because I did not have an opinion. I felt at the time that I was taking on Cosby's moralizing and wanted to stand on those things that I could definitively prove. Lacking physical evidence, adjudicating rape accusations is a murky business for journalists. But believing Bill Cosby does not require you to take one person's word over another—it requires you take one person's word over 15 others.
And their lawyers, managers, and make-up men.
At the time I wrote the piece, it was 13 peoples' word—and I believed them. Put differently, I believed that Bill Cosby was a rapist.
Rape constitutes the loss of your body, which is all you are, to someone else. I have never been raped. But I have, several times as a child, been punched/stomped/kicked/bumrushed while walking home from school, and thus lost my body. The worst part for me was not the experience, but the humiliation of being unable to protect my body, which is all I am, from predators. Even now as I sketch this out for you publicly, I am humiliated all again. And this happened when I was a child. If recounting a physical assault causes me humiliation, how might recounting a sexual assault feel? And what would cause me to willingly stand up and relive that humiliation before a national audience? And why would I fake my way through such a thing? Cosby's accusers—who have no hope of criminal charges, nor civil damages—are courting the scrutiny of Cosby-lovers and rape-deniers. To what end?
Do the words "casting couch" ring a bell? How about "Five O'clock Girls." One of the latter became rather famous.
The heart of the matter is this: A defender of Bill Cosby must, effectively, conjure a vast conspiracy, created to bring down one man, seemingly just out of spite. And people will do this work of conjuration, because it is hard to accept that people we love in one arena can commit great evil in another. It is hard to believe that Bill Cosby is a serial rapist because the belief doesn't just indict Cosby, it indicts us. It damns us for drawing intimate conclusions about people based on pudding-pop commercials and popular TV shows. It destroys our ability to lean on icons for our morality. And it forces us back into a world where seemingly good men do unspeakably evil things, and this is just the chaos of human history.
And one cannot escape this chaos by hiding behind the lack of a court conviction. O.J. Simpson was not convicted in court for murdering his ex-wife. The men accused of killing Emmett Till were found innocent. ("If we hadn't stopped to drink pop, it wouldn't have taken that long," mused one of them.) Police and government forces conspired to kill a Black Panther, Fred Hampton. They were never criminally prosecuted in any court.
I regret not saying what I thought of the accusations, and then pursuing those thoughts.
Courts belong to the society, not the other way around. This is why many Americans scoff at the idea that O.J. was never convicted of killing his wife. And this is why many other Americans scoff at the idea that the government didn't kill Fred Hampton. Ducking behind an official finding is kind of cowardice that allows us the luxury of never facing hard questions. Cowardice can be insidious. Sometimes it is a physical fear. Other times it's just taking the easy out.
I would not dismiss all journalists who've declined to mention these allegations as cowards. It's worth considering what it feels like to, say, have been among those convicting Richard Jewell in the press. And should I have decided to state what I believed about Cosby, I would have had to write a much different piece. It would not have been enough to say, "I believe he is a rapist." A significant portion of my reporting, perhaps the lion's share of my reporting, would have had to be aimed to investigating the claims.
The Bill Cosby piece was my first shot writing for a big national magazine. I had been writing for 12 financially insecure years. By 2007, when I finished my first draft, I had lost three jobs in seven years. I had just been laid-off by Time magazine. My kid was getting older. I was subsisting off unemployment checks and someone else's salary. A voice in my head was, indeed, pushing me to do something more expansive and broader in its implication, something that did not just question Cosby's moralizing, but weighed it against the acts which I believed he committed. But Cosby was such a big target that I thought it was only a matter of time before someone published a hard-hitting, investigative piece. And besides, I had in my hand the longest, best, and most personally challenging piece I'd ever written.

It was not enough.

I have often thought about how those women would have felt had they read my piece. The subject was morality—and yet one of the biggest accusations of immorality was left for a few sentences, was rendered invisible.
I don't have many writing regrets. But this is one of them. I regret not saying what I thought of the accusations, and then pursuing those thoughts. I regret it because the lack of pursuit puts me in league with people who either looked away, or did not look hard enough. I take it as a personal admonition to always go there, to never flinch, to never look away.
We shall close with a song from
that was in the long-running musical's original production but over the last two decades has been significantly altered. Here's the unaltered version.