Surely the facts are. . . . OH NOS!!!! The World's Worst Newspaper reports that "A Scorsese Documentary on Bill Clinton is Stalled"
Martin Scorsese has tackled the mob, the Dalai Lama and the real-life Wolf of Wall Street.
But he appears to have met his match in Bill Clinton.
Mr. Scorsese's partly finished documentary about Mr. Clinton — which once seemed likely to be released as Hillary Rodham Clinton was navigating a presidential run — has stalled over disagreements about control, people briefed on the project said.
Though parts of the film were shot over the last two years as Mr. Clinton made a philanthropic visit to Africa and elsewhere, the project is now indefinitely shelved, partly because Mr. Clinton insisted on more control over the interview questions and final version than Mr. Scorsese was willing to give, those people said.
What people, Liza?
How Mr. Clinton's daughter, Chelsea, who briefly worked as a special correspondent at NBC News, might figure in the film or on the production team was also an open question.
Asked about assertions that the project, which is backed by HBO, was stalled over differences about content and control and was now put aside, Matt McKenna, a spokesman for Mr. Clinton, in an email described them as "inaccurate," without elaborating.
Always the best response.
A spokesman for Mr. Scorsese declined to comment on the project, as did a spokesman for Steve Bing, a Clinton friend and donor who was to be a producer of the film. A spokesman for HBO said, "It's not happening soon but that doesn't mean it's not going to happen."
It all depends on what your definition of "it's not" is.
The people who described the project's disintegration (barring a sudden thaw between the two camps) spoke on condition of anonymity because of confidentiality strictures.
"Deep Bubba"
Mr. Scorsese, an Academy Award-winning director who is 72 years old, still has many cinematic irons in the fire. This week, a representative at his Sikelia Productions said the filmmaker and his associates were preoccupied with preparations in Taiwan for the filming of "Silence," a period piece about Jesuit priests, which stars Liam Neeson and Andrew Garfield and is set for release in the United States by Paramount Pictures.
But Mr. Scorsese clearly had a soft spot for the Clinton project. In a 2012 statement, he said the film would "provide greater insight into this transcendent figure." Mr. Clinton at the time said he was pleased to become the subject of a "legendary director."
Still, neither Mr. Clinton nor Mr. Scorsese proved able to overcome the complications inherent in an attempt to build entertainment — however informative a documentary might be — around a figure whose wife stands on the verge of another presidential campaign.
And we all know what that campaign is going to mean, don't we? 24/7 of THIS!
Clearly, the film carried the risk that an unflattering camera angle, unwelcome question or even an obvious omission by Mr. Scorsese would become a blemish to Mr. Clinton's legacy or provide fodder for Clinton critics as the 2016 campaign approaches. Apparently to avoid such problems, people close to Mr. Clinton sought to approve questions he would be asked in the film, and went so far as to demand final cut, a privilege generally reserved for directors of Mr. Scorsese's stature.
Mr. Scorsese's camp rejected those suggestions and the project was shelved. The film now appears to be years away from completion.
Chelsea Clinton, who left her lucrative NBC News job in August and works closely with her father, was expected to figure in the documentary in some way, and some in the Clinton circle had speculated that she would be credited as a producer. But a spokesman for Ms. Clinton said any notion that she had sought to join the production was "categorically false."
In recent months, Mr. Clinton's team has shown increased discipline in keeping the former president on message ahead of his wife's likely 2016 presidential campaign. Mrs. Clinton is expected to declare her candidacy sometime this spring.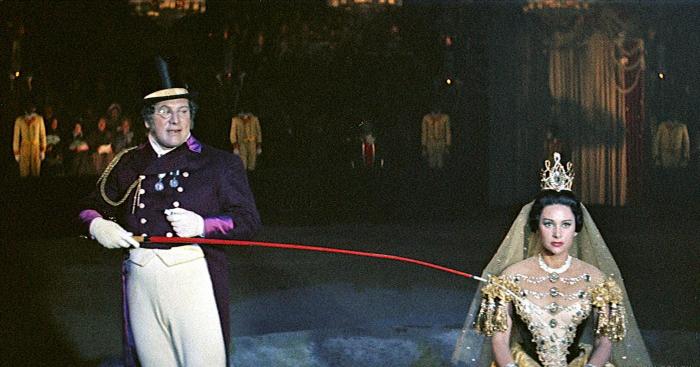 The former president is often a strong asset for his wife, but Mr. Clinton also proved to be a liability during the 2008 Democratic presidential primary when he made comments about then-Senator Barack Obama that many interpreted as racially insensitive.
While "Clinton the Musical," a stage satire focused on Clinton administration scandals, is now set for an Off Broadway run beginning in March, other Clinton-themed entertainment projects have faltered.
In the fall of 2013, CNN scrapped a documentary about Mrs. Clinton in the face of pushback from Clinton aides and the Republican National Committee; NBC dropped a planned mini-series in which Diane Lane would have portrayed her.
YOWZA!
Also, "Rodham," a planned feature film about the romance between a young Bill Clinton and Hillary Rodham, has been struggling through Hollywood's development process since Lionsgate acquired rights to it in 2013.
According to people briefed on the status of that project, the proposed director, James Ponsoldt — whose David Foster Wallace bio pic "The End of the Tour" has a Sundance Film Festival premiere on Friday — remains interested in directing "Rodham."
But the producers are looking for a prominent, preferably female screenwriter, to revise a script that was originally written by Young Il Kim, a little-known writer who had studied economics at Harvard and wrote "Rodham" as a passion project. As yet, no star is attached, and no start date has been set.
The people briefed on its status said the project had encountered neither direct interference nor encouragement from the Clinton camp, though both political friends and opponents of the Clintons have privately weighed in with various opinions.
Some allies see the film as a potential plus, while others fret that even a slight misstep in execution may make the Clintons look unappealing. On the flip side, some political adversaries suspect the film will become a promotional tool, while others welcome it as a complicating factor in any Clinton campaign.
Over all, the crackle of media attention and conflicting opinion have made the development process more difficult than usual, one person briefed on it said.
As an unauthorized biography, "Rodham" does not depend on support from the Clintons, as did Mr. Scorsese's film. But resistance could become a problem when the producers eventually seek out actresses who are represented by a small number of Hollywood agencies. Already, two people said, at least one Hollywood actors' agent sympathetic to the Clintons has communicated concerns about the possible impact of "Rodham."
Queries to Lionsgate, to Mr. Ponsoldt's agents at the United Talent Agency and to producers at Temple Hill Entertainment and the Arlook Group, which are producing the movie, drew no response.
Mr. Bing, a generous donor to Mr. Clinton and the Bill, Hillary & Chelsea Clinton Foundation, had been a guiding force behind Mr. Scorsese's documentary, and had initially persuaded the 42nd president to cooperate in its making. Mr. Bing was a producer of Mr. Scorsese's 2008 documentary "Shine a Light," about the Rolling Stones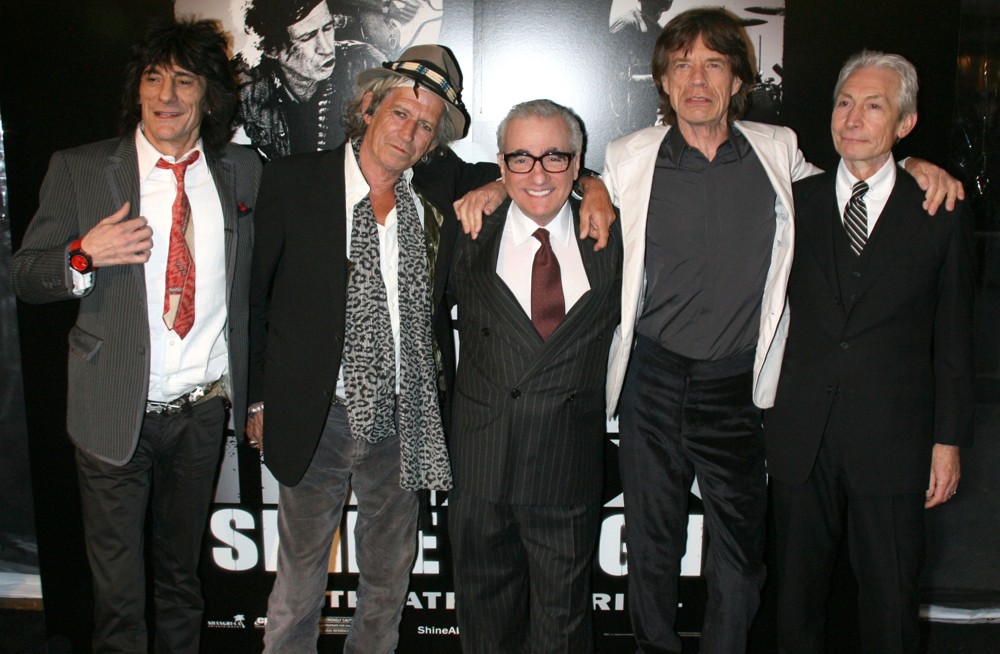 I can't quite see Hillary as either Marianne Faithful of Jerry Hall.
Carla Bruni, maybe.
Known for its critically acclaimed documentaries, HBO has previously produced films about presidents Ronald Reagan and George H. W. Bush. Mr. Scorsese had earlier worked with HBO on documentaries about George Harrison and Fran Lebowitz, and he was an executive producer of the cable channel's drama "Boardwalk Empire," which recently ended its run.
Take it away Nico.