SCHADEFREUDE ! It's "What's for Dinner?"
Indicted former House Speaker Dennis Hastert was paying an individual from his past to conceal sexual misconduct, two federal law enforcement officials said Friday.
One of the officials, who would not speak publicly about the federal charges in Chicago, said "Individual A," as the person is described in Thursday's federal indictment, was a man and that the alleged misconduct was unrelated to Hastert's tenure in Congress. The actions date to Hastert's time as a Yorkville, Ill., high school wrestling coach and teacher, the official said.
I think we've seen this movie.
"It goes back a long way, back to then," the source said. "It has nothing to do with public corruption or a corruption scandal. Or to his time in office." Thursday's indictment described the misconduct "against Individual A" as having "occurred years earlier."
Asked why Hastert was making the payments, the official said it was to conceal Hastert's past relationship with the male. "It was sex,'' the source said. The other official confirmed that the misconduct involved sexual abuse.
Very Jerry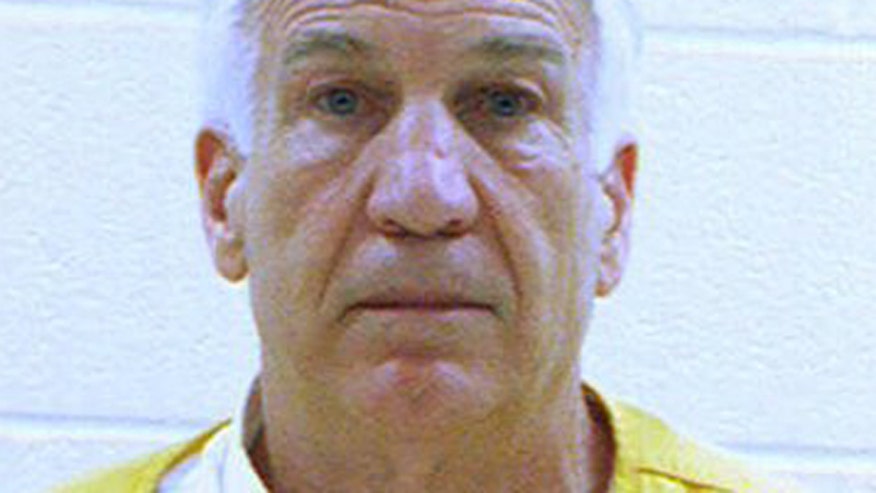 With a side of Bacon.
Hastert has not responded to requests for comment. Representatives of his lobbying firm declined to comment.
Like what were they expecting? That he'd go all NPH or something?
Federal prosecutors alleged that Hastert agreed to pay $3.5 million in apparent hush money to the individual, then lied to the FBI when asked about suspicious cash withdrawals from several banks.
The stunning indictment of the longtime Republican powerhouse alleged he gave about $1.7 million in cash beginning in 2010 to the acquaintance.
"Acqaintance" is such a lovely word for a blackmailer.
Hastert, 73, of Plano, was charged with one count each of structuring currency transactions to evade currency transaction reports and making a false statement to the FBI, counts that each carry a maximum penalty of five years in prison and a $250,000 fine if convicted. He will be arraigned later at U.S. District Court in downtown Chicago.
Hastert was House speaker for eight years and has been working as a consultant and Washington lobbyist since stepping down from office in 2007.
According to the seven-page indictment, Individual A met multiple times in 2010 with Hastert but brought up the allegations of past misconduct during at least one of the meetings. During that discussion and later meetings, Hastert agreed to pay $3.5 million to Individual A to conceal the wrongdoing, the indictment alleged.
From June 2010 to April 2012, Hastert made 15 withdrawals of $50,000 each from bank accounts he controlled and paid Individual A that cash about every six weeks, according to the charges.
After bank representatives questioned Hastert about the withdrawals in 2012, he began illegally structuring the cash withdrawals in increments less than $10,000 to evade bank reporting requirements, the indictment said.
The FBI began investigating the cash withdrawals in 2013. According to the indictment, agents were interested in whether Hastert was using the cash "for a criminal purpose" but were also investigating the possibility that Hastert "was the victim of a criminal extortion related to, among other matters, his prior positions in government."
When questioned by the FBI about the withdrawals last December, Hastert, who as speaker was once second in line to take over the Oval Office if the president was incapacitated, said he was trying to store cash because he didn't feel safe with the banking system, according to the charges.
"Yeah … I kept the cash. That's what I'm doing," Hastert was quoted as saying to the agents
Yes Denny Hastert was called in as "Mr. Squeaky Clean" in the wake of the tom Foley scandal. But as Lynn Sweet, a very savvy reporter, discovered there were additional squeaks to Denny.
Just ran into Jean Hastert, the wife of House Speaker J. Dennis Hastert (R-Ill.) in the hallway outside the speakers' Capitol office suite. She just dropped in on her husband.
It's a rare D.C. appearence for Mrs. Hastert. She was here a few weeks ago for President Bush's State of the Union address. She was off to an afternoon tea, at an ambassador's residence, sponsored by some international group.
When in Washington, the speaker lives in a group house with his chief of staff, Scott Palmer and top deputy, Mike Stokke.
I asked her if she is bunking with the guys.
She is not. She stays in a hotel.
As we parted from our brief encounter, Mrs. Hastert said to me, "write good things."
I said something like it's not always possible. I mumbled a bit about how her husband has gotten peeved with me.

In my business, I said, they "shoot the messenger."
Yep, Sweet's a smarty — in stark contrast to this Beltway doofus.

ABC News Videos | ABC Entertainment News
Yes it's all about Chicago.
Right Judy?