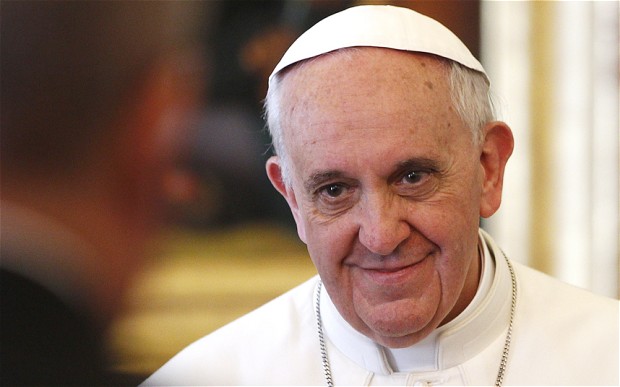 He's a Man With A Brand.
And because of that he's got a schedule to keep
Friday, Sept. 25
8:30 a.m. — Pope Francis meets with the United Nations General Assembly. It's the 70th anniversary of the U.N.
11:30 a.m. — A multireligious service is held at the 9/11 Memorial Museum.
4 p.m. — The pope visits Our Lady Queen of Angels School in East Harlem.
5 p.m. — He will lead a procession through Central Park. About 80,000 tickets were awarded by the city in a lottery pick.
5 p.m ? Good. I wouldn't venture into Central Park any later than that.
Charles Ives (conducted by Lenny) will play us out.