Ordinarily I wouldn't put
and
in the same sentence. But recent events have brought Stormin' Norman to mind. His seminal essay "Superman Comes to the Supermarket" dealt with his reaction to John Fitzgerald Kennedy's winning the Democratic nomination for POTUS way back when.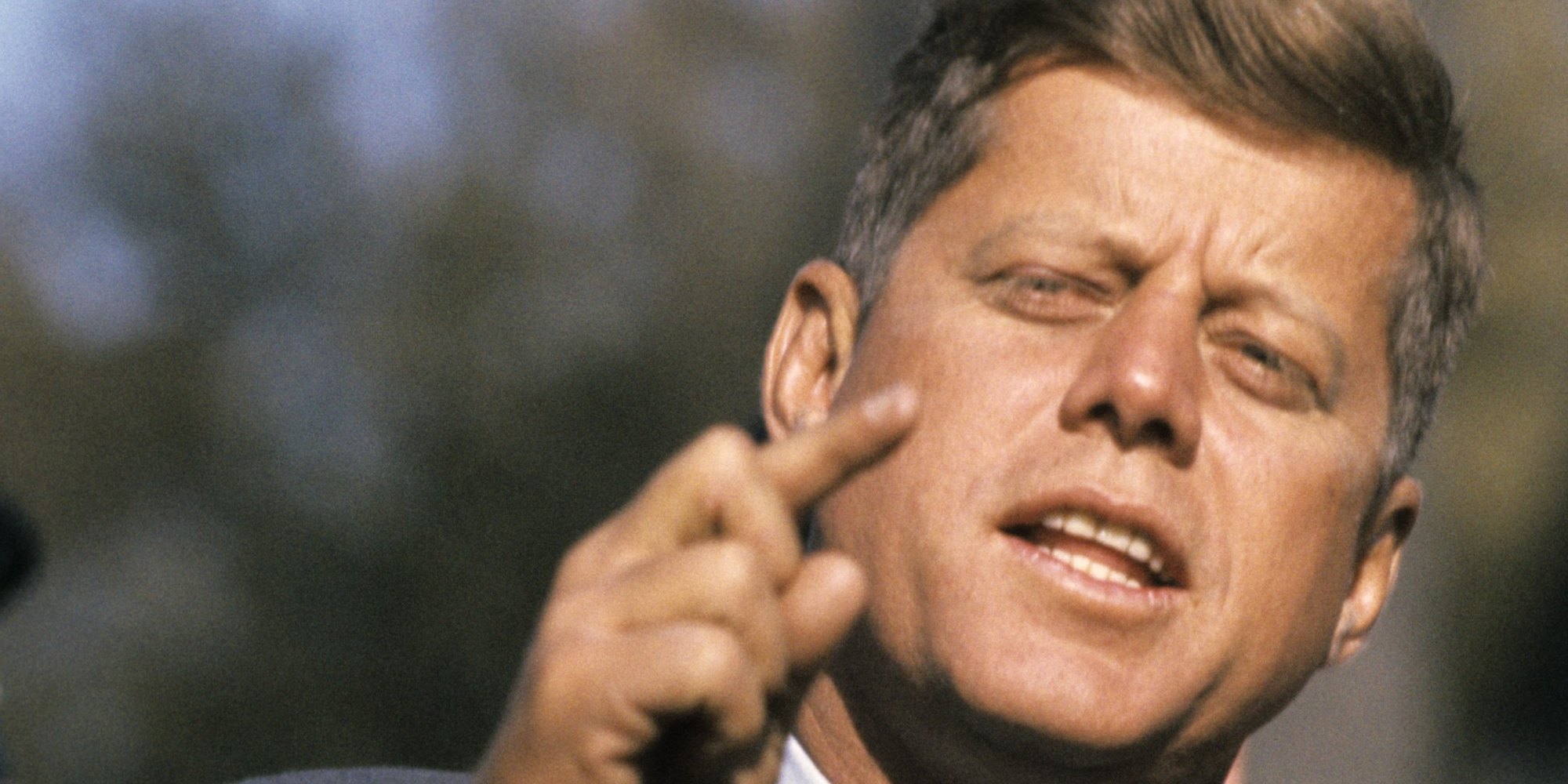 He said of the party that –
The man it nominated was unlike any politician who had ever run for President in the history of the land, and if elected he would come to power in a year when America was in danger of drifting into a profound decline.
a fortiori
Yes, this candidate for all his record; his good, sound, conventional liberal record has a patina of that other life, the second American life, the long electric night with the fires of neon leading down the highway to the murmur of jazz.
Now for all the electric lights and fires of neon" that have blazed over him, there's no "murmur of jazz" about Francesco. Just a lot of excitement stemming from non-stop press coverage of his statements of goodwill to men and marathon baby-kissing activities. He is, by press appointment, a "ok star" — albeit asexual and drug-free. His newly-minted glamour is definitely "Kennedy-esque" (minus Jackie) creating a space in which piety and celebrity are one and the same.
And Supermarkets figure into the equation too
PHILADELPHIA — Pope Francis — who has largely avoided directly speaking of controversies over LGBT rights despite heavy lobbying from conservative and liberal Catholics — made his most concrete reference to gay marriages that are now legal on American soil when he spoke Sunday morning to bishops gathered at St. Charles Borromeo Seminary.
In the seminary's chapel, the pope spoke of the "unprecedented changes" that are having "social, cultural and, unfortunately, now juridical effects on family bonds." Until recently, the pope said the similarities "between the civil institution of marriage and the Christian sacrament were considerable and shared."
Uh no dear, not at all. Marriage is a contract issued and certified by the State. What the Church does is perform a ceremony of no legal consequence. That's why Fundie "Martyr" Kim Davis

is a joke, soon to be tossed into the ash-can of history alongside Anita Bryant
But the pope — who did not say the word "gay" as he has before in his papacy, or use the word "homosexuality" as his predecessor, Pope Benedict XVI, preferred — told bishops the solution to responding to a society that no longer agrees with church doctrine is not to rehash the church's views, but instead reach out to spread their faith through friendship.
"Gratitude and appreciation should prevail over concerns and complaints," Francis said.
He later added that "a Christianity which 'does' little in practice, while incessantly 'explaining' its teachings, is dangerously unbalanced. I would even say that it is stuck in a vicious circle."
The pope likened the changes in families to the differences between supermarket chains and local stores.
"Business is no longer conducted on the basis of trust; others can no longer be trusted. There are no longer close personal relationships. Today's culture seems to encourage people not to bond with anything or anyone, not to trust or let others trust in them."
Francis railed against consumerism, connecting it to contemporary relationships.
"The most important thing today seems to be to follow the latest trend or activist. Consuming relationships, consuming friendships, consuming religions, consuming, consuming … Whatever the cost or consequences. A consumption which does not favor bonding, a consumption which has little to do with human relationships. Social bonds are a mere 'means' for the satisfaction of 'my needs.'"
The pope prefaced his address with remarks on the church's ongoing sex-abuse crisis, after initially speaking about it earlier in his trip while in Washington, D.C., and being criticized by victim advocates on the issue.
"God weeps for the sexual abuse of children. These cannot be maintained in secret, and I commit to a careful oversight to ensure that youth are protected and all responsible will be held accountable," he said.
IOW "Off with their heads"?


That remains to be seen as up to now The Church has been overwhelmingly resistant to handing their pedophiles over to the law.
Dealing with evil is no simple matter – right Glenda?
Maybe we should take our cue from Bing and Bette