 Surely the Melanin is not in dispute. Or is it ?
WASHINGTON (AP) — The founder of the global News Corp. media empire, Rupert Murdoch, is suggesting that President Barack Obama isn't a "real black president."
Now what, precisely, is the racist Australian media magnate blathering about?
Looks pretty real to me. Or was this a not-so-veiled reference to the President's mother?


This would in effect reverse the ideological trajectory of Show Boat, in which Julie Laverne was thrown off the "Cotton Blossom" for having too much "black blood"
This is a break from Murdoch's usual attitude towards the President's race.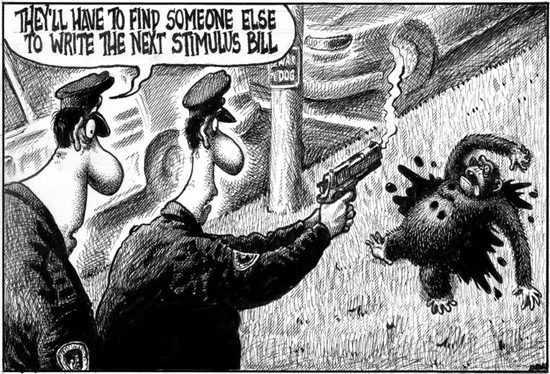 Later, Murdoch recommended a New York magazine article asking whether Obama has done enough for the African-American community.
Not giving them enough "free stuff"?
Murdoch is the founder of Fox News Channel, and News Corp's publications include The New York Post and The Wall Street Journal.
The 84-year-old Murdoch has praised Carson on Twitter before, calling him "irreproachable on background, achievements, character, vision."
Nice family. When they all rush a gunman how many will survive?
Clearly they impress Rupe who has Tweeted in the recent past –
"Maybe most negroes peaceful, but until they recognize and destroy their growing violent thug cancer, they must be held responsible."
Obviously Uncle Ben has "realness" down cold.
Yes, he doesn't look it, but every word out of his mouth shows that Negro can "pass for white"
Cue Cheryl Lynn
UPDATE: AND NOW THE WALK-BACK !
Apologies! No offence meant. Personally find both men charming.
When they're properly cooked.