Surely the facts are – YIKES!
A newly released Catholic church document tells bishops they don't have to report clerical child abuse accusations to the police. In laying out how newly appointed senior members of the clergy should deal with abuse allegations, the Vatican said bishops must be aware of local laws but their only duty was to deal with cases internally. "According to the state of civil laws of each country where reporting is obligatory, it is not necessarily the duty of the bishop to report suspects to authorities, the police or state prosecutors in the moment when they are made aware of crimes or sinful deeds," the training guide states. The Pontifical Commission for the Protection of Minors, the special commission created by the Pope, apparently wasn't involved in putting together the guidelines, despite its designed role to develop protocols for dealing with and preventing the clerical abuse of children.
IOW, "We wuz wit you, boss, at Rigoletto's"

As we all know Black Lives Matter. But so do the lives of pedophile rape victims. Thankfully Oscar hasn't overlooked that.
Here's a pedo-priest the authorities managed to arrest –and imprison.
But his enabler, Cardinal Law


has been spirited away by Pope Sunshine
and now resides in this luxury "Safe House"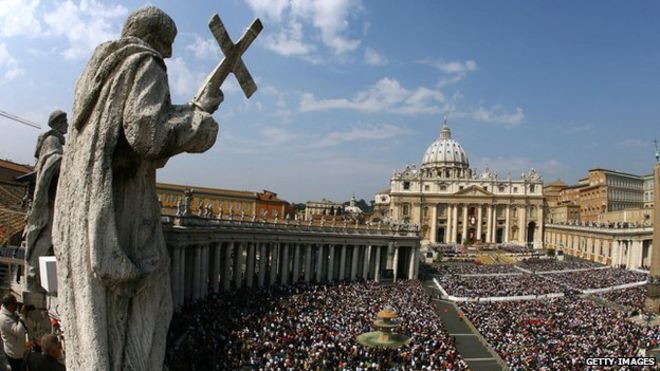 As you can see it's a lot larger than the "Safe House" shown in a key scene in Spotlight. And extraditing perps from it is no easy task. Especially in light of the Church's newly declared posture which is most remindful of –
Take it away Tom!