That ain't the half of it Nina.
As you've doubtless heard Mississippi has just drafted the most Draconian of all Religious Freedom" (ie. "Get The Fags!") laws.
Many states have considered bills that enable discrimination against the LGBT community, but Mississippi's proposed legislation is perhaps the most explicit in this regard. HB 1523 spells out in storied detail all of the different ways that a person should be able to mistreat people for being LGBT without consequences from the government.
The bill does not pretend to be neutral; it only protects people with anti-LGBT religious beliefs and nobody else:
The sincerely held religious beliefs or moral convictions protected by this act are the belief or conviction that:
(a) Marriage is or should be recognized as the union of one man and one woman;
(b) Sexual relations are properly reserved to such a marriage; and
(c) Male (man) or female (woman) refer to an individual's immutable biological sex as objectively determined by anatomy and genetics at time of birth.

Assessing what kind of discriminatory situations this would enable is easy, because the bill spells those out as well. So long as individuals are motivated by "a sincerely held religious belief or moral conviction," any of the following behaviors would have the endorsement of the government:
Religious organizations can decline to solemnize any marriage or provide any services related to recognizing that marriage.
Religious organizations can refuse to hire, fire, and discipline employees for violating the organization's religious beliefs. Religious organizations can choose not to sell, rent, or otherwise provide shelter. Religious organizations that provide foster or adoptive services can decline service without risking their state subsidies. Any foster or adoptive parent can impose their religious beliefs on their children.
Any person can choose not to provide treatment, counseling, or surgery related to gender transition or same-sex parenting. Any person (including any business) can choose not to provide services for any marriage ceremony or occasion that involves recognizing a marriage, including:
Photography
Poetry
Videography
Disc-Jockey Services
Wedding Planning
Printing
Publishing
Floral Arrangements
Dress Making
Cake or Pastry Artistry
Assembly-Hall or Other Wedding-Venue Rentals
Limousine or Other Car-Service Rentals
Jewelry Sales And Services
Any person can establish "sex-specific standards or policies concerning employee or student dress or grooming," and can manage the access of restrooms and other sex-segregated facilities.
Any state employee can openly express their beliefs without consequence.
Any state employee can choose not to authorize or license legal marriages by recusing themselves from those duties.
Protect Thy Neighbor, a project of Americans United for Separate of Church and State, outlines several hypotheticals for how this discrimination might play out — including impacts beyond the LGBT community. For example, an adoption agency could refuse to place a child with a family if the parents lived together before they were married. A counselor could refuse to help an LGBT teen who called a suicide hotline. A car rental agency could refuse to rent a car to a same-sex couple for use on their honeymoon.
But now comes the most interesting part —
And a corporation could fire a woman for wearing pants (though this would likely still be illegal under Title VII of the federal Civil Rights Act).
IOW, were he alive today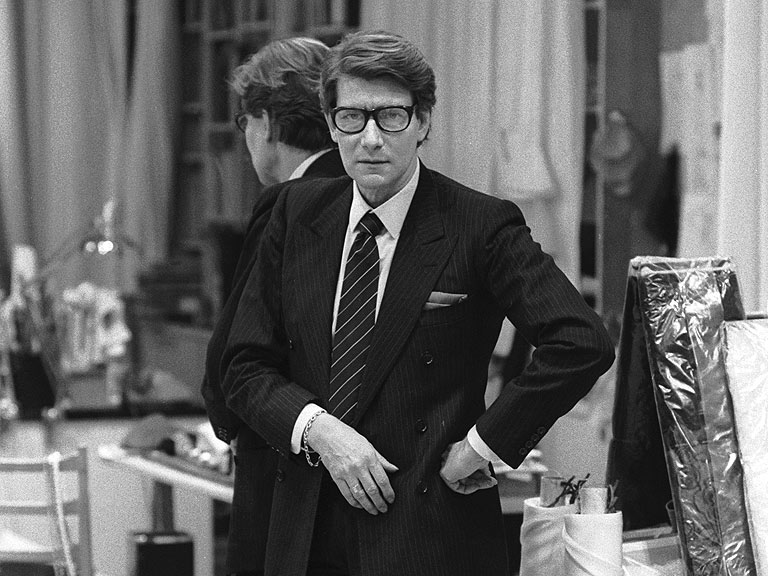 would be unwelcome in Mississippi not simply for being the Big Ol' Gay Homosexual that he was
but just as important for THIS!
Does this mean that in campaigning in Mississippi Hillary risks arrest?
Sing us out Babs!