Not according to Indiana Governor Mike Pence
who is apparently fancies himself the Diana Vreeland –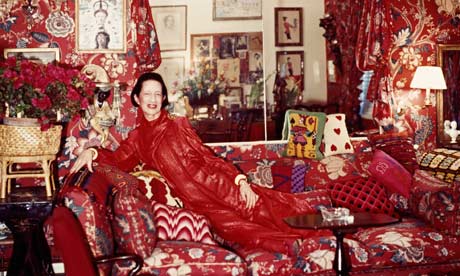 Indiana Gov. Mike Pence signed an executive order Wednesday that bans what he called "gay colors" to be worn by boys in public elementary and secondary schools in the state.
Pence referred to pink, chartreuse, teal and magenta, in particular, as "gateway colors" for young boys who might have an inclination toward homosexuality.
"Governor Pence believes that if boys wear clothes with colors traditionally worn by young girls, this can cause gender confusion for the boy," said Hugh Strait, a spokesman for the governor.
Cue Kay!