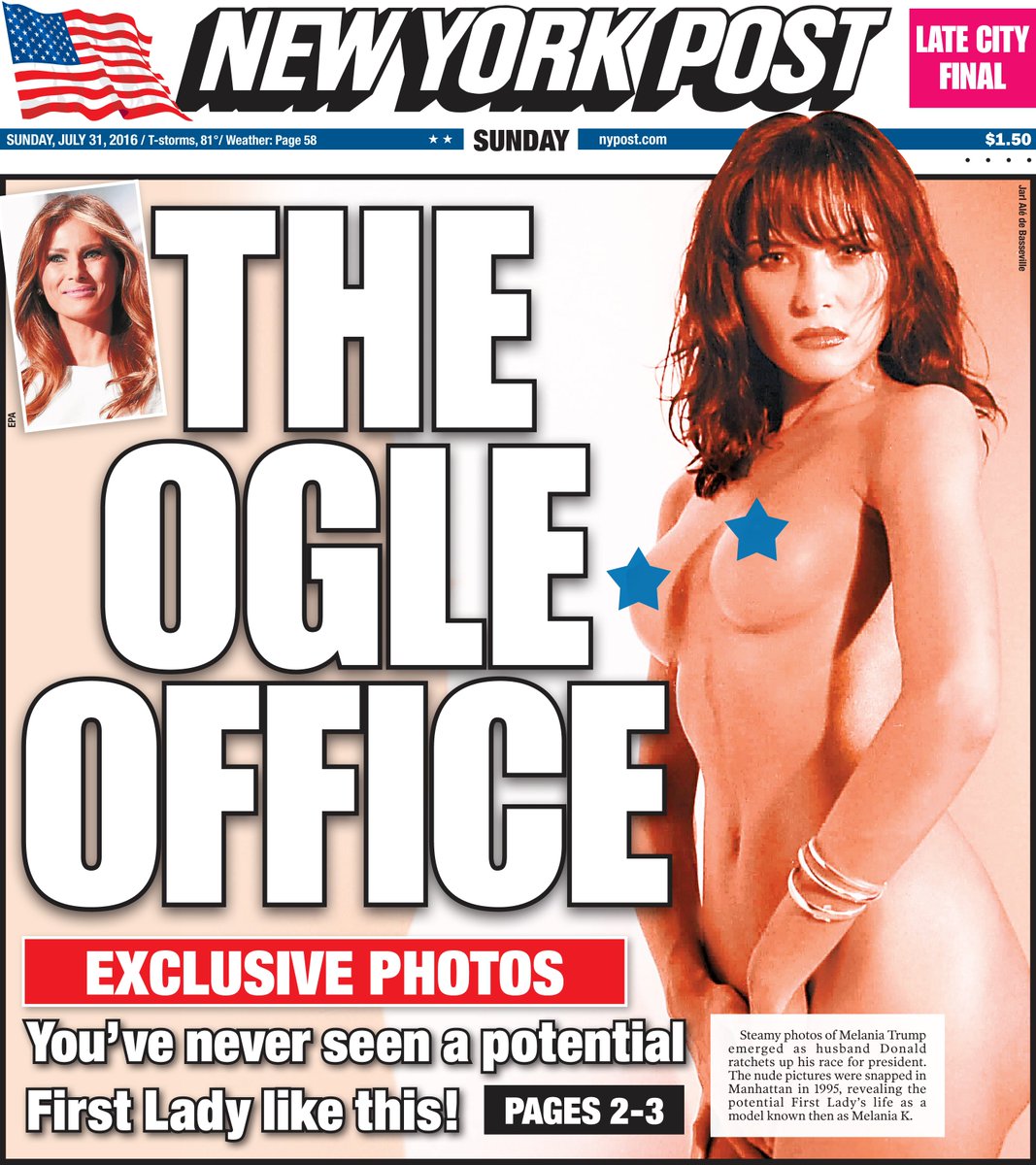 Indeed she was. But The Donald wasn't questioning his (latest) wife's "standing
"A lot of people have said that". What people? The flunkies who work for Drumpf of course.
A lot of people, like the editors of the New York Post, are saying your wife's a two-bit WHORE Donald. A Big Stupid WHORE with nothing to say that hasn't been stolen from someone else!
Cue Cole (and Libby)