Oh my what a lovely piece of trade.
Oh my what a pathetic display of ignorance.
Oh my what a useless old fart.
"We're really in a pussy generation. Everybody's walking on eggshells. We see people accusing people of being racist and all kinds of stuff. When I grew up, those things weren't called racist," said Eastwood. (Eastwood, 86, grew up in the 1940s and 1950s, before the civil-rights movement and second-wave feminism, and was a teenager when the U.S. government was placing Japanese people in internment camps.)

which is no excuse whatsoever. I suspect he's profoundly pissed with his former Best Bud Morgan Freeman, who narrated the video introducing Hillary Clinton at this year's Democratic National Convention.
He added, "You know, [Trump's] a racist now because he's talked about this judge [Gonzalo Curiel]. And yeah, it's a dumb thing to say. I mean, to predicate your opinion on the fact that the guy was born to Mexican parents or something. He's said a lot of dumb things. So have all of them. Both sides. But everybody—the press and everybody's going, 'Oh, well, that's racist,' and they're making a big hoodoo out of it. Just fucking get over it. It's a sad time in history."
Here's a sadder one — from the previous Republican National Convention
"There's 23 million unemployed people in this country. Now I think it may be time for somebody else to come along to solve the problem"
Not Drumpf, who isn't interested in hiring Americans.
Not how Clint imagines President Obama (Happy Birthday Mr. President) is telling him to "shut up" and is threatening to hit him. For Clint the only "Negro" is an "Angry Negro" — a threat to White Supremacy. Clint was the standard-bearer for White Supremacy in all his films save for one of his first, The First Travelling Saleslady which was referred to by Clint's co-star Carol Channing (yes you read that right) as Death of a Saleslady.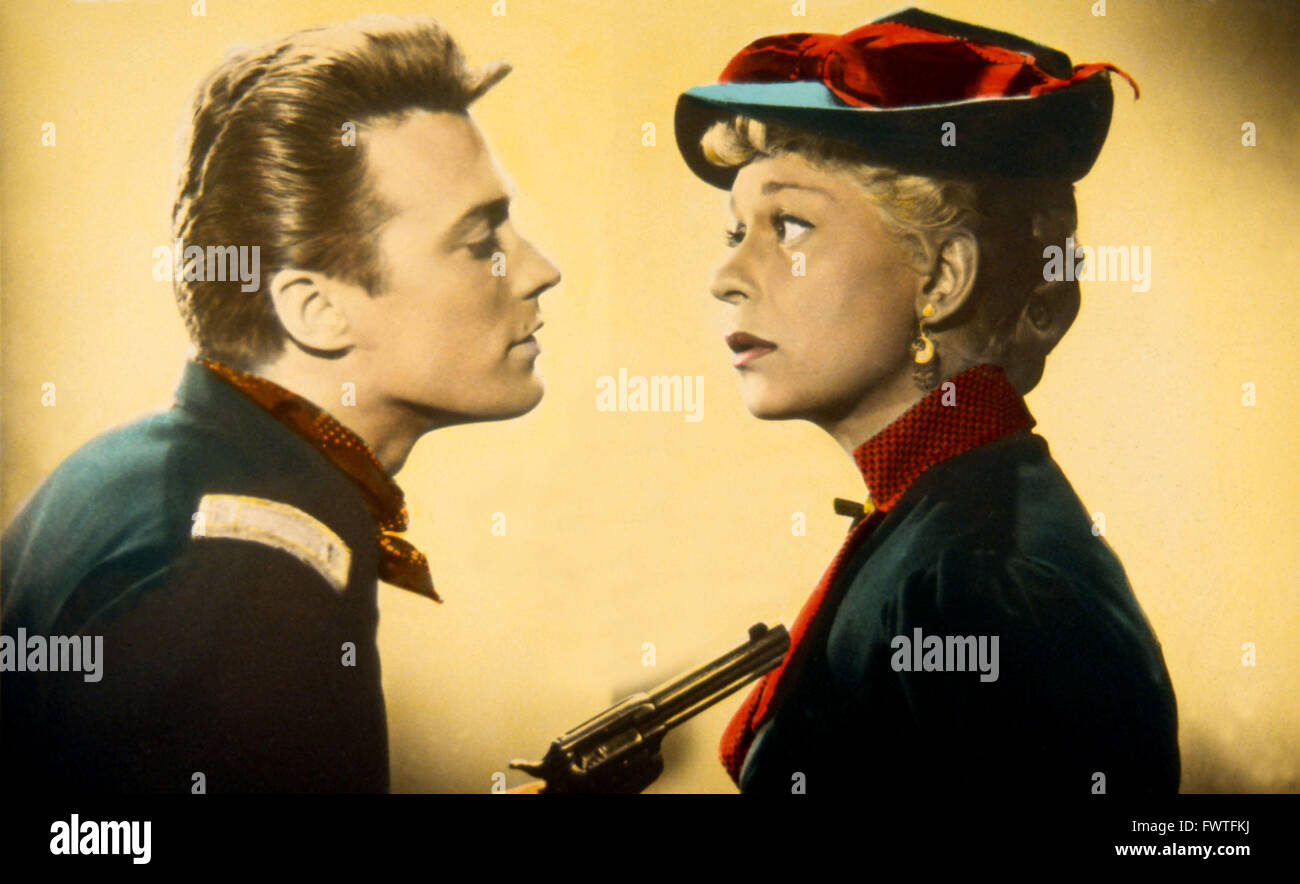 Death of a Saleslady was directed by Arthur Lubin
Here's the skinny (well most of it) on Arthur
"A prominent director for Universal Pictures in the 1950s, he is perhaps best known today as the man who gave Clint Eastwood his first contract in film."
AND a "place to stay" (nudge-nudge, wink-wink, say-no-more)
"Lubin's career ended in the late 1970s. He died at the Autumn Hills nursing home in Glendale, California on May 12, 1995 at age 96."
Clint's career may well be coming to and end.
And to celebrate here's a film by tow gay men — Norman McLaren and Claude Jutra
As for a song about chairs — cue Dusty