Trump is the king of the witch hunts! He carried one out for both Barack Obama and Hillary Clinton. Trump himself taught us how to do a witch hunt well.
Thank you, Trump, now we can get you impeached.
— Jacqueline Blaszka Campbell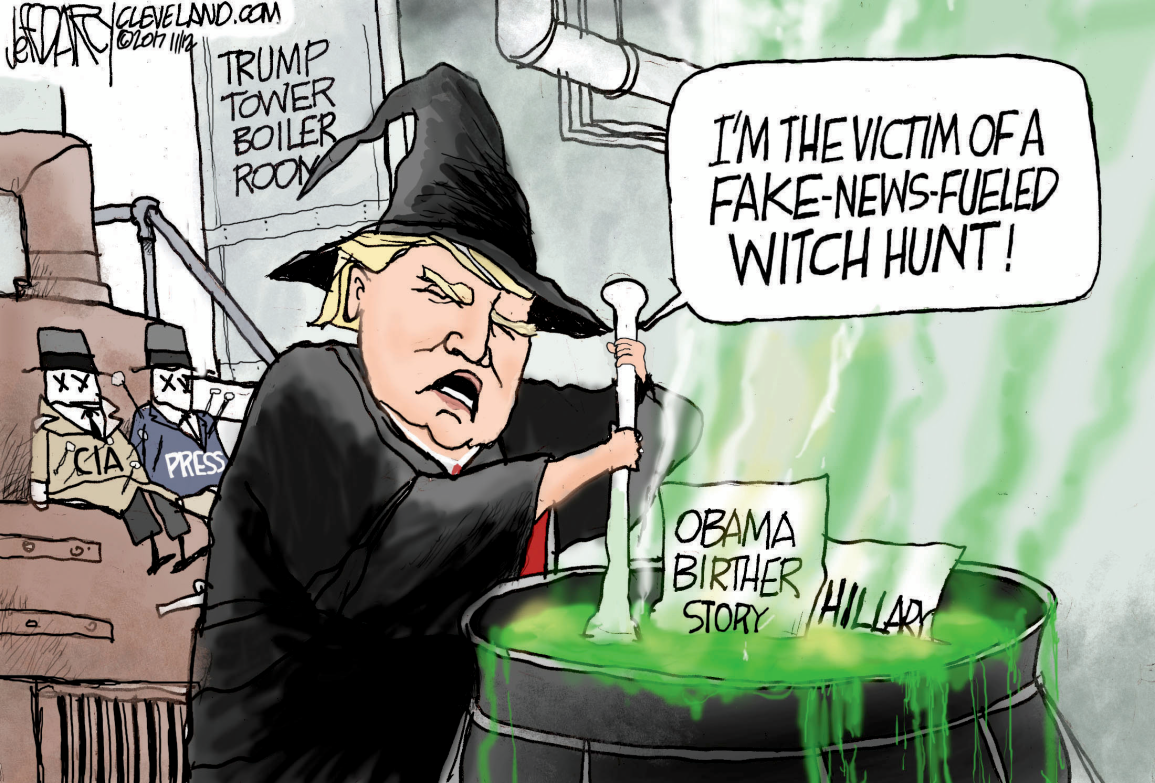 Regarding witches remember this one?
Christine Therese O'Donnell (born August 27, 1969) is a former Republican Party candidate and conservative activist in the Tea Party movement best known for her 2010 campaign for the United States Senate seat from Delaware vacated by former Vice President Joe Biden

On September 17, 2010, comedian Bill Maher aired a clip of O'Donnell from the October 29, 1999, episode of his old show Politically Incorrect on his current show Real Time with Bill Maher, in which O'Donnell said, "I dabbled into witchcraft – I never joined a coven… I hung around people who were doing these things… We went to a movie and then had a little midnight picnic on a satanic altar. And I didn't know it." Her admission received widespread media coverage, and O'Donnell explained that she had been referring to high school experiences. O'Donnell followed up with a TV campaign ad for the general election which featured her declaring, "I'm not a witch". This ad inspired many video parodies and O'Donnell later said that the ad backfired and focused attention on her decade-old statement.
And leave us not forget –
Mia's ex (The Chairman of the Board) will sing us out.