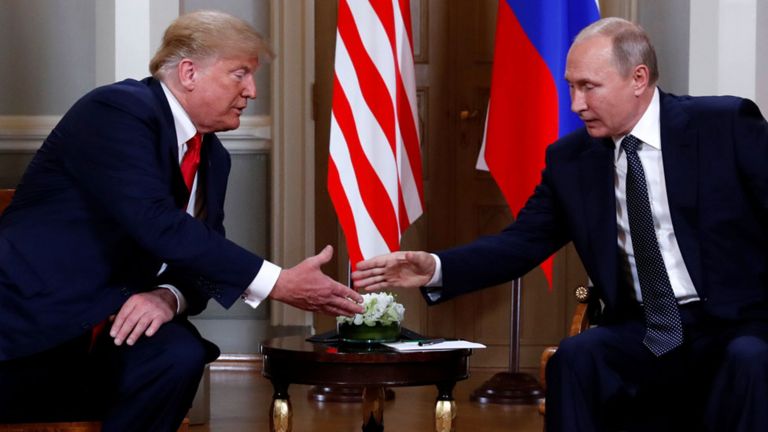 We've all heard of "Trump Derangement Syndrome" haven't we?
Well here it is in action, post-Helsinki.
Will Obi-Wan Mueller save us?
Maybe "Putty-Poot" (as "Dubbya" called him) will give President Pussygrabber the TLC he craves.
As for Mueller questioning him it will doubtless go something very much like this
Take it away kids!